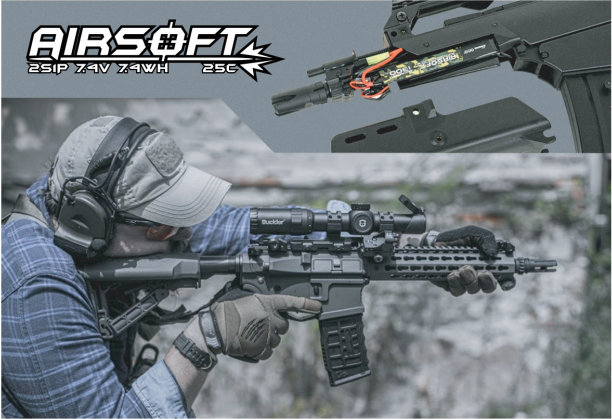 Grepow sub-brands Gens ace and Tattu batteries have been used in all types of vehicles from cars, trucks, airplanes, boats to FPV quads. While being lightweight, our RC batteries still have large capacities, high discharge rates and are advantageous over conventional turbine and nitro power. 
Grepow provides professional battery solutions, customizes the exclusive RC hobby battery and offer OEM, ODM services. 
Strong power to endlessly back up your passions.
Part of Airsoft Battery List 
| | | | | | | | |
| --- | --- | --- | --- | --- | --- | --- | --- |
| SKU | C-Rate | Capacity | S/P | Voltage | Dimension | Net Weight | Plug |
| GEA10003S25T | 25C | 1000mAh | 3S1P | 11.1V | 105*18*16 | 72g | Tamiya |
| GEA11003S25T | 25C | 1100mAh | 3S1P | 11.1V | 103*19*17 | 77g | Tamiya |
| GEA12003S25T2 | 25C | 1200mAh | 3S1P | 11.1V | 126*19*16 | 87g | Tamiya |
| GEA13002S25T2 | 25C | 1300mAh | 2S1P | 7.4V | 126*18*12 | 68g | Tamiya |
| GEA14002S25T | 25C | 1400mAh | 2S1P | 7.4V | 118*16*15 | 66g | Tamiya |
| GEA15003S25D | 25C | 1500mAh | 3S1P | 11.1V | 119*15*23 | 106g | Deans |