Grepow Custom Special Battery Pack Solutions
Editorial:Eva Wei
Issue Date:2022-09-27
Views:4739
Special batteries and battery packs are used in a variety of critical special applications, from communications equipment and night vision goggles to unmanned aerial vehicles (UAVs). Reliability, durability, capacity, and storage and service life are key factors in selecting the right special battery for your application. Safety, operating temperature range, size and weight are also considerations due to the harsh environment in which special battery packs are commonly used.
Grepow is an industry leader in manufacturing custom special battery packs. Because special equipment must be able to operate in the harshest environments, our energy solutions for special applications are designed with quality and reliability in mind. We guarantee that your products will operate as required and provide full electrical and mechanical testing and complete traceability for all of our special battery pack components.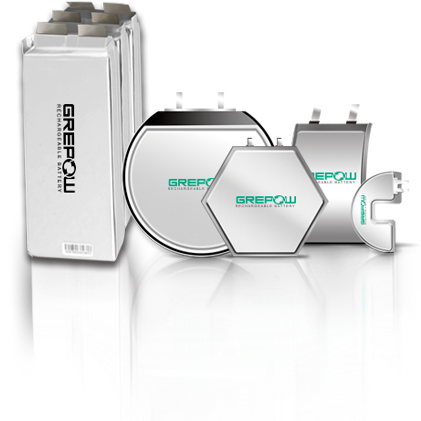 We design, develop and manufacture battery pack components for a wide range of special applications, including:
A pilotless aircraft

Enhanced communication equipment

Special UPS system

Rugged computer

Fire extinguishing system

Night vision equipment

Head-mounted display
Advance special battery technology
Continuing advances in technology mean that more and more soldiers are using devices that require battery packs as their primary or backup power source. Almost everything a modern soldier carries, from daylight video scopes and GPS devices to wireless transceivers and thermal weapon scopes, contains battery power.
The need for additional battery power significantly increases the amount of weight soldiers must carry and leads to the need for smaller or lighter special batteries that still provide high performance and efficiency. To meet the demand for advanced special battery technology, Grepow researches, designs and develops smaller, more powerful, and more reliable custom battery components that enable soldiers to more easily carry their equipment for training.
Special Battery Management System (BMS)
With the latest advances in armaments technology, defense and aerospace OEMs are relying more than ever on highly complex energy solutions. A battery management system (BMS) in a modern battery pack monitors and manages the condition of the battery throughout its working life, providing information on the temperature and charging status of the battery. The BMS communicates this information to the host device. We design and develop custom software and test programs for BMS in demanding special applications.
Special battery testing and certification
Because they must be able to withstand some of the harshest environments on the planet, our custom special battery packs are designed to withstand extreme heat and cold, high humidity, extreme shock and vibration, and even total immersion. From training systems to frontline equipment, Grepow's energy solutions deliver optimal, reliable performance. With our extensive engineering expertise, we are able to manufacture primary and secondary special battery packs that meet or exceed special standards and operate reliably in all conditions.
All of Grepow's special battery packs and components undergo a number of routine tests and quality checks to ensure complete functionality, including incoming component inspections, in-process inspections, and final inspections. The new design also underwent additional mechanical testing to ensure optimum performance, robustness and strength.
Complete records of our special battery pack testing procedures are available upon request.
Grepow's battery module manufacturing process is ISO certified, ITAR registered and space flight approved.
Learn more about our special battery solutions
Grepow manufactures high quality custom energy solutions designed to meet the requirements of special equipment. For more information about our special battery pack components, please contact us now!
Related Articles
Related products
Comment(0)
Comment( Your email address will not be disclosed. Required fields are marked as * )