The first commercial solar-powered electric car released in China
Editorial:
Issue Date:2019-11-03
Views:367
The breakthrough of solar-powered electric vehicle Electric cars are better for the environment than fossil-fuel-burning vehicles, but they still rely on the grid, which can be variously dirty or clean depending on what sources it uses for its energy. A solar film manufacturing company in China successfully applied a film to the roof of a small commercial vehicle. It is understood that this domestic car called K-Car can get 50-100 kilometers per day without charging.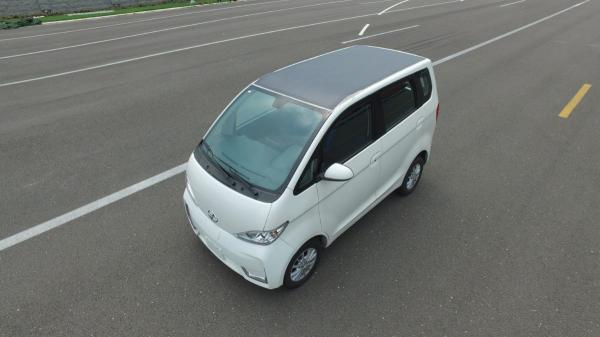 The company said that after a month of testing, "the world's first commercial solar car" was born. The test results confirmed that the K-Car could not be charged for 30 consecutive days under "normal" sunlight According to reports, this K-Car made in China is also be tested at the
China Automotive Technology Research Center
 and jointly developed by an energy company and a car manufacturer in China.
The testing performance of K-Car
After 30 days of testing, the battery power of this car has remained above 60%. According to the company, 60-80% of the battery power remains unchanged after the end of each day's operation, which is equivalent to an increase of 30 to 80 kilometers in the range of 50 to 100 kilometers during the day without charging. Previously, Hainan Province of China has announced that Hainan Province will stop selling fuel vehicles in 2030, and this solar car may be a good choice. It is understood that as early as 2017, the company successfully extended the mileage of a tricycle equipped with a solar-powered roof by 20 kilometers, enabling the tricycle to be used for 79 days without charging. Combining roof solar energy with electric vehicles may also be a good solution. Imagine that the world is promoting solar power generation, and if some of the electricity required for electric vehicles is generated by solar energy from the roof, it may be Reduce carbon emissions to a greater extent and reduce the pressure on the owner of the mileage. In fact, this company has already cooperated with Audi to provide a solar roof system for an electric car, and last year supplied the "solar mat" to the British DHL Express for its express fleet. The company even mentioned the production of solar traffic vehicles for China's express delivery companies Shentong and ZJS. If this concept becomes a reality, then China's transportation, logistics, and transportation industry will be more arrogant on the existing basis.
Solar-powered electric car in Netherlands
In addition, in July of this year, Stella, a startup in the Netherlands, launched the world's first solar car Lightyear One.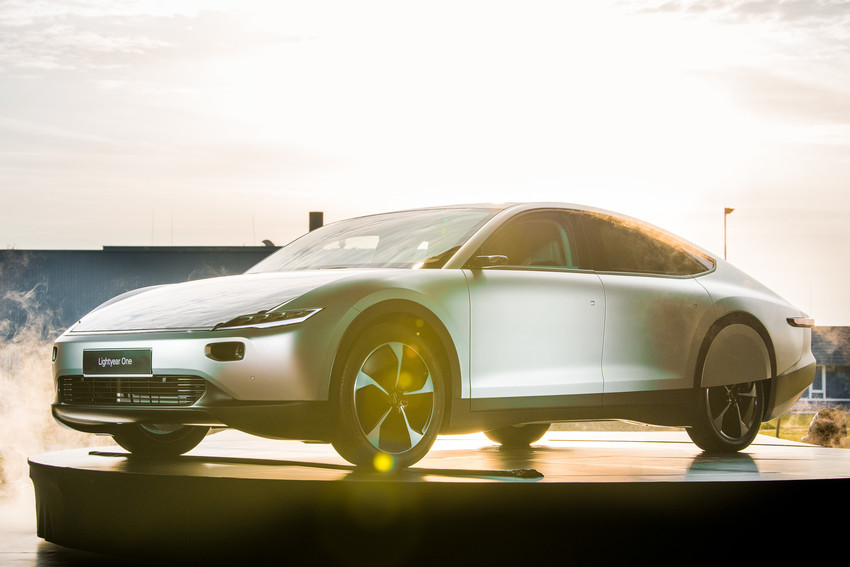 From the appearance point of view, the appearance of Lightyear One is more similar to the private car we often see on the day, sleek and driver-friendly design, also this prototype vehicle boasts a range of 450 miles on a single charge. The startup says that it has already sold a hundred of vehicles even though this isn't yet ready to hit the road, but Lightyear is aiming to begin production by 2021, with reservations available for 500 additional units for the initial release. Lightyear One isn't just a plug-in electric with some solar cells on the roof: Instead it's designed from the ground up to maximize performance from a smaller-than-typical battery that can directly grab sun from a roof and hood covered with 16 The bus can also take power directly from regular outlets and existing charging stations for a quick top-up, and again because it's optimized to be lightweight and power-efficient, You can actually get around 250 miles on just one night of charging from a standard (European) 230V outlet.
Learn more about battery
Keep an eye on Grepow's official blog, and we'll regularly update industry-related articles to keep you up-to-date on the battery industry. Grepow:
https://www.grepow.com/
Grepow Blog:
https://blog.grepow.com/
Related Articles
Related products
Comment(0)
Comment( Your email address will not be disclosed. Required fields are marked as * )