High C Rate LiFePO4 Battery Features

● High performance in power, discharge, and life cycles due to stacking process.
● Ability to achieve 150C pulse, 90C discharge for 2 seconds, 45C continuous discharge, and 5C fast charging.
● Provides better temperature stability and tolerance due to the allowance of higher discharge rate.
● Ultra-thin characteristics, light weight, flexible size, flexible shapes, and ability to accommodate many applications.
Part of High C Rate LiFePO4 Cells parameters table
| | | | | | | |
| --- | --- | --- | --- | --- | --- | --- |
| Model NO. | C rate | Capacity (mAh) | Nominal Voltage (V) | Thickness (mm) | Width (mm) | Length (mm) |
| GRP7142126 | 20C | 3100 | 3.2 | 6.8±0.3 | 42.0±0.5 | 127.0±0.5 |
| GRP5564074 | 25C | 1700 | 3.2 | 5.3±0.2 | 64.0±0.5 | 74.0±0.5 |
| GRP6248078 | 35C | 1500 | 3.2 | 6.0±0.2 | 48.5±0.5 | 78.0±0.5 |
| GRP6948078 | 40C | 1500 | 3.2 | 6.7±0.2 | 48.5±0.5 | 78.0±0.5 |
Test Curves of High C Rate LiFePO4 Battery
Different C Rate Discharge Curve (Nominal Capacity: 1600mAh)




The testing battery nominal capacity is 1600mAh, from the discharge curve under different discharge C rate, we can 

find the 25C performance is the best, but from 30C to 40C discharge rate, the Grepow LiFePO4 high C rate battery 

still can provide more than 93% discharge efficiency.




Cycle Life Testing Curve (1C Charging)

Under charging at 1C and discharging at 25C, the high C rate LiFePO4 cell performs an outstanding cycle

 life performance. From the sheet, we can get there is more than 94% capacity retention rate after 300 cycles.



Compare With Normal Battery
Normal Battery VS High C Rate Battery

Due to the high-rate battery use the electrode material which is favorable for high-rate discharge, the internal resistance 

design of the electrode is smaller than that of the ordinary battery, so the rate battery have high discharge platform, 

high discharge efficiency, and high output power and energy.

Fast Charge Curve

3C full only takes 25min, ordinary lithium battery 1C charging takes more than 80min, as fast charge 

curve, the charging time can save more than 60%.
Why Grepow High C Rate LiFePO4 cells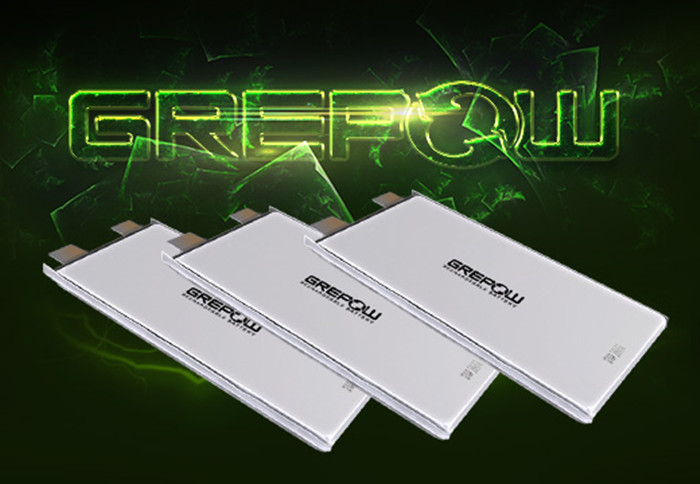 Compared with high rate lithium polymer batteries, Grepow high rate lithium iron phosphate batteries use an innovative chemical formulation that provides safe and stable discharge performance; its cycle life is up to 2,000 cycles and can work normally in high temperature environments up to 60°C. Grepow provides integrated battery system customization service of high rate LiFePO4 battery cell customization + battery management system (BMS) + structure design. We can also customize high rate LiFePO4 batteries for different industries according to the actual needs of users, so that your products have greater competitive ability.
▶Battery is more environmental friendly;
▶Stable performance;
▶Safer chemical substance;
▶Support 25C multiplier continuous discharge;
▶Longer life span, more than 2000 cycles;
▶Can work normally in high temperature environment, can withstand 60℃;
▶Perfect service system: Quickly reply to customers' problems and provide solutions
▶Instant local customer support in China, USA, Germany
We provide the following services.
  ● Flexible support for customized solutions
  ● Reliable and stable performance
  ● Samples and mass production available
  ● OEM, ODM available
Applications of High Discharge Rate LiFePO4 
The high C rate LiFePO4 batteries developed and produced by GREPOW are widely used in emergency starter power, car jumper, ups, electric bone drill, electric forklift, electric go-kart, electric lift bed, electric paraglider, industrial robot, high performance racing car, sports equipment starter power, etc. Our R&D team works closely with our customers to provide the right solution for their battery applications.

Inquiry
01

Evaluation
02

Specification & Verification
03

Quotation
04

Sample Production
05

Price Verification
06

Production Schedule
07

Shipment
08