Grepow Will Participate In Drone Show Korea 2023
Editorial:Amily
Issue Date:2023-02-18
Views:297
  Drone Show Korea is the largest drone event in Korea. Thousands of drone experts from around the world gather each year at the Korea Drone Show to learn and share the latest information about industry developments and business forecasts. Grepow is honored to participate in this event and look forward to seeing you there!

  General Information
  Event Name:Drone Show Korea
  Dates:Feb 23 – 25
  Venue:BEXCO Exhibition Center I & Convention Hall
  Grepow (DBA: Tattu Battery) Booth: G14
  Exhibiting Products: TATTU Drone Smart Batteries, Intelligent Charger and other Self-developed products and technologies.
  About DRONE SHOW KOREA
  Drone Show Korea is organized by BEXCO, Korea Unmanned Vehicle System Association. And it is hosted by Ministry of Trade, Industry & Energy, Ministry of Science and ICT, Ministry of Land, Infrastructure and Transport, Ministry of National Defense, Busan Metropolitan City.
  DRONE SHOW KOREA is also a well-known and popular drone event in Asia. Nearly 138 domestic and international drone companies exhibited at the last show, with over 20,000 professional visitors.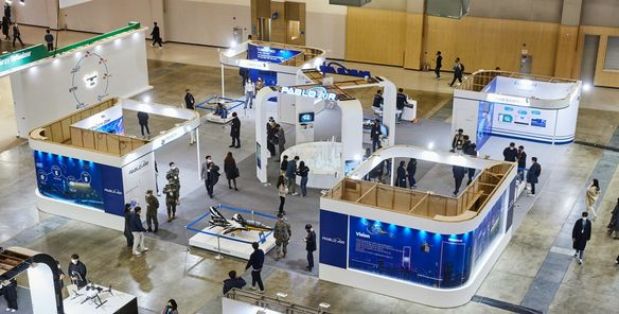 Thousands of drone experts from around the world gather at the Korea Drone Show each year to learn and share the latest information about industry developments and business forecasts.
  In short, it is known that DRONE SHOW KOREA is a great platform where industry leading businesses meet to fly higher.
  What to expect at this event
  Exhibitor Support Programs
  Benefit from a wide range of dedicated events and activities for exhibitors such as tech PRS, seminars, press conferences, networking reception and business match-making activities.
  New Business Opportunities
  Explore new opportunities by meeting new people from various sectors of the industry including governments, research institutions, etc. all gathered at Drone Show Korea 2023!
  The Digital Transformation
  See for yourself how drones and AAMs are becoming the center of digital transformation in close connection with rapidly evolving technologies such as the 6G/5G, Al, autonomous driving, etc.
  Exhibitors are releasing their latest products and industry solutions here, which is also a wonderful opportunity for communication and discussion between various manufacturers and service providers.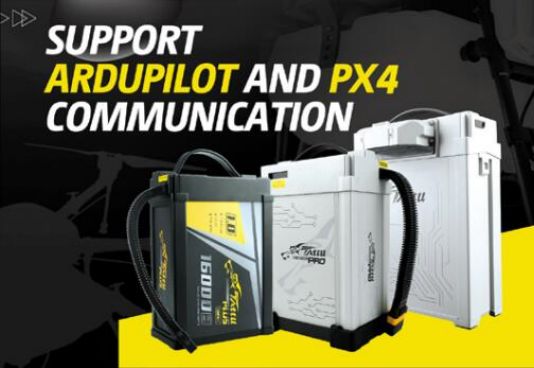 At this year's Show, Grepow will showcase its latest self-developed products and launch a drone battery solution that solves the pain points of the industry today. The Tattu 4.0 HV smart solution is designed for 50L payload drones, with 3-5C multiplier fast charging, 500+ cycle life, lower power failure voltage and safer flight experience. TA3000 is a Drone smart charger product designed specifically for the agricultural plant protection drone industry, supporting the TATTU intelligent battery, automatically recognizing the communication charging mode and achieving fast charging and other functions. In addition to the two products mentioned above, there are more surprises, welcome to come and exchange at that time!
  About GREPOW

  Shenzhen Grepow Battery Ltd. (Grepow) was established in 1998, always insists on independent research, development, manufacturing, marketing, and as well as its own unique business philosophy, with more than 300 people specialized in battery technology research and development talents, and successfully applied for nearly 200 national technology patents. We continue to launch mature and stable high-performance products and develop globally based on this, and have set up subsidiaries or offices in Germany, the United States, China and other countries and regions.
  Grepow is a professional battery manufacturer, which has been steadily increasing its market competitiveness in li-polymer batteries, NiMH batteries, shaped batteries, li-ion coin cells, battery packs, etc., and has its own international brands such as Tattu, Gensace lokithor, etc.
  As a supplier of high-end power supply system solutions, Grepow's battery products are widely used in drones, industrial drones, industrial backup power, special electronic equipment, civil electronic equipment and special battery application customization, such as deep-sea or alpine low-temperature operation equipment, operating temperature range -50℃ to 50℃.
  Come and visit us at G14 during 23rd - 25th Feb.!
Related Articles
Related products
Comment(0)
Comment( Your email address will not be disclosed. Required fields are marked as * )