Grepow Battery Will Be at Global Sources Hong Kong Show
Editorial:Phina
Issue Date:2023-03-07
Views:1044
Invitation from Grepow


Exhibition Information Express
Exhibition Name: Global Sources Hong Kong Show
Date: 18-21 April (Tuesday to Friday)
Booth NO: D41 Hall 5
Location: AsiaWorld-Expo Hong Kong, China
(End of the article with booth layout map)
About Global Sources Show
Organized by Global Sources, Global Sources Hong Kong is an influential B2B international trade sourcing event for established electronics retailers and intermediaries in consumer electronics, gaming products, automotive electronics, consumer audio products and electronic parts sourcing, attracting thousands of suppliers and brands from around the world of quality, bringing hundreds of thousands of professional creative boutique and innovative technology and design concepts for application to the ground.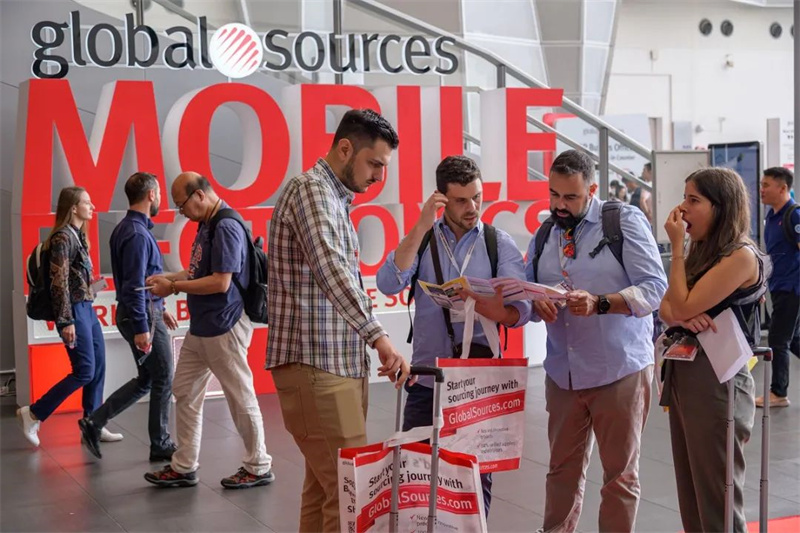 The show is not only an industry showcase of the latest concepts and products, an important platform for communication and information, allowing professional visitors to have the opportunity to experience the latest consumer electronics products on site, but also visitors can attend conferences and meetings within the GRS Consumer Electronics Show in Hong Kong to gain a comprehensive understanding of the latest industry developments and products.

Exhibition themes for April 18-21, 2023:
Global Sources Mobile Electronics Show, Global Sources Smart Home & Home Appliance Show, Global Sources Quality of Life x Fashion Products Show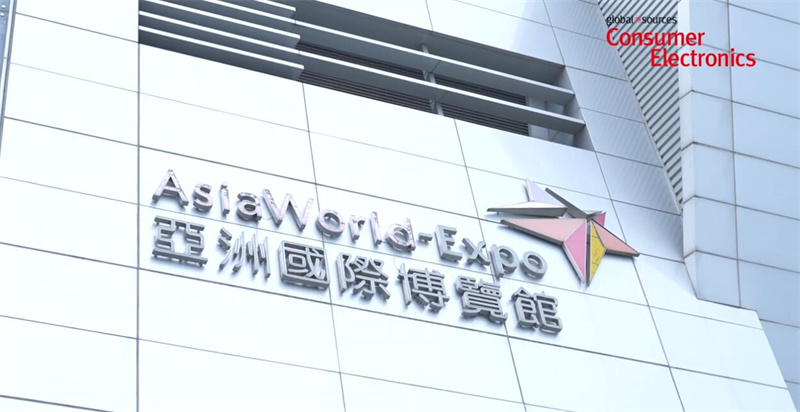 10 Halls will be open for this great event. And there are 6 categories of product categories on display on site, which are
A. Consumer electronics: audio and video, gaming and gaming, outdoor electronics, computers and accessories, automotive electronics, and business electronics;
B. Electronic components: electronic components, product application solutions, batteries and energy supply;
C. Mobile electronics: mobile devices, wearable devices, VR/AR, mobile audio, charging products, mobile accessories, etc;
D. Smart home and home appliances: smart home, security products, home appliances;

E. Quality of life x fashion products: clothing and fabrics, fashion accessories, outdoor products, gifts, pet products, health and beauty products, etc;

F. Home and kitchen products: housewares, home decoration products, tableware and kitchenware, etc.

After years of research and development, Grepow Team will bring a variety of high-performance and newly developed convenient electronic batteries: including steel-cased lithium button batteries, wearable curved batteries, irregular shapes and other rechargeable battery cells to meet the special space requirements of various smart wearable devices. Grepow BatteryD41 is looking forward to your visit and communication at Portable Devices Hall 5!
Grepow products on display
Shaped Batteries
Grepow Shaped Batteries
Button-Cell Batteries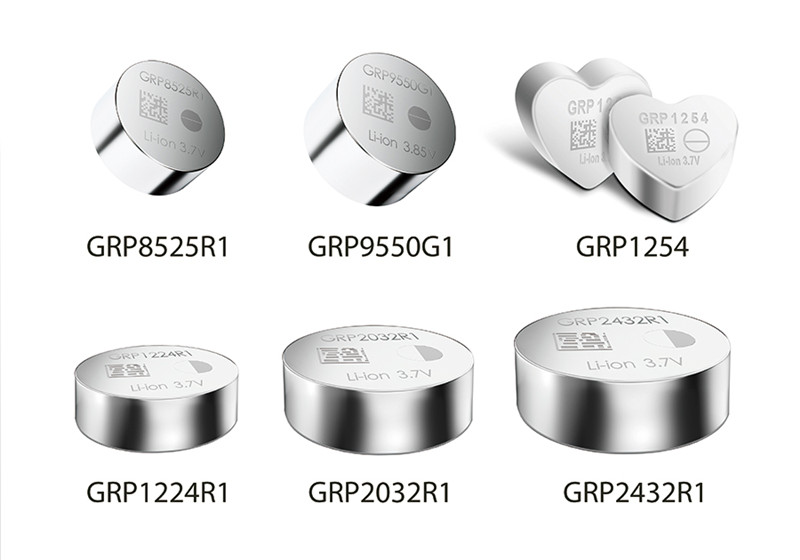 Grepow ButtonCell Batteries
Grepow Battery
Grepow Battery (Shenzhen Grepow Battery Ltd.) was established 25 years ago, always insisting on independent research and development, independent manufacturing, independent marketing, and insisting on its own unique business philosophy. Focusing on technology accumulation, we have continuously launched mature and stable high-performance products, including: lithium polymer batteries, nickel-hydrogen batteries, shaped batteries, lithium iron phosphate batteries, battery packs, etc. Our market competitiveness has been steadily increasing, and we are developing globally based on this, and we have set up subsidiaries or offices in Germany, the United States, China and other countries and regions, and our sales network of battery products has spread all over the world. At present, we have our own international brands TATTU, Gens Ace, Lokithor, etc.

Grepow Battery is not only a battery manufacturer, but also a supplier of high-end power system solutions. This exhibition mainly showcases miniature batteries and customizable consumer battery cells, which are widely used in smart wear, wearable electronics, convenient medical devices, consumer electronics, industrial backup power, customized civil electronic devices, and special battery applications such as deep sea or high mountain low-temperature special battery applications such as deep-sea or alpine low-temperature equipment.
Exhibit Hall Distribution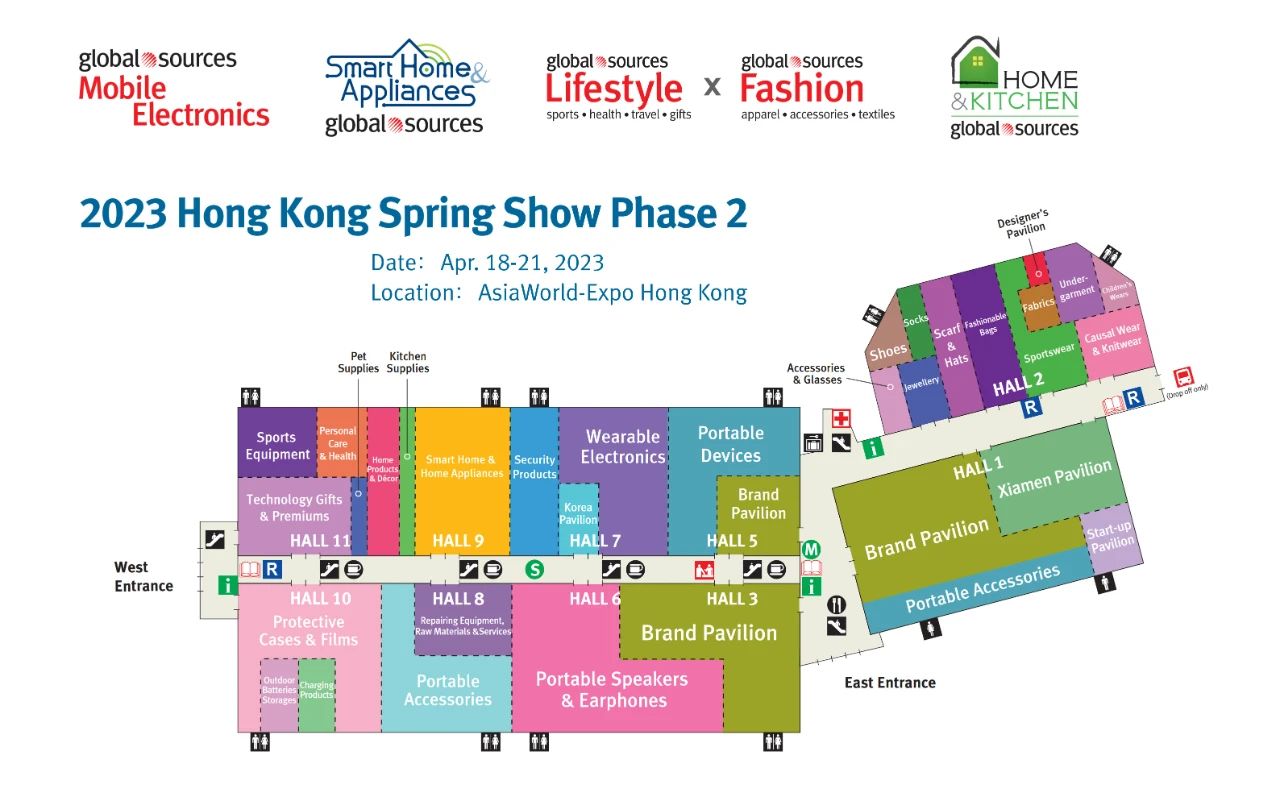 The coming Tuesday (April 18) starts the Global Sources Hong Kong Show!
Come by to communicate with Grepow Battery (D41,Hall) and discuss issues!
Related Articles
Related products
Comment(0)
Comment( Your email address will not be disclosed. Required fields are marked as * )