Best LiFePO4 battery for RV application
Editorial:
Issue Date:2020-11-30
Views:195
Low-Temperature LiFePO4 Battery: Why It's Best For RV
Like humans, batteries could function their best at room temperature.
Low-temperature batteries
like Lithium Iron Phosphate, like the
LifePO4 Battery manufactured
by Grepow, could be useful for RVs. These good batteries can work well in a temperature range of about 
-
40
℃
 to 50
℃
. 
That's why these batteries are ideal for RV application because these are specially-made, low-temperature batteries that are ideal for longer use in, particularly cold environments. Perhaps you want to know deeper about what LiFePO4 Battery has to offer. In this article, you will understand how the low-temperature LifePO4 batteries work, and why it is ideal for any RVs. You will also know its features to help you understand this product. [caption id="" align="aligncenter" width="318"]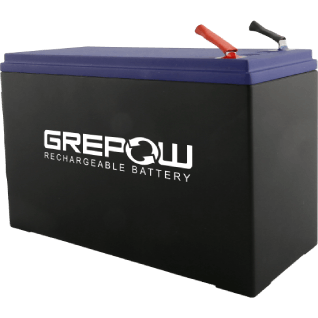 Grepow LiFePO4 12V 7Ah battery pack
[/caption]
Benefits of Using Low-Temperature LiFePO4 Batteries 
When it comes to powering your RV, perhaps you want to consider Grepow's Low-temperature LiFePO4 Batteries. Here are the benefits when you opt to use these kinds of batteries.
LiFePO4 batteries are safer and even more practical for low-temperature
It can be charged at temperature down to 0℃
It features proprietary technology which draws excellent power from the charger itself
The process of charging and heating is seamless for users
Internal heating and monitoring system are easy to process
Environmentally friendly and proven safe for use in any system
Customizable (Voltage, Capacity, Size, BMS)
Provides your RV a high energy density
The cycle life could reach thousands of cycles
Get the latest guides for everything RV at the Bayside RV. Visit
http://www.baysiderv.com
 for top reviews and RV trends.
LiFePO4 battery Features 
Understanding your battery's features is essential to know if it's compatible with your RV. Check out the Grepow's Low-Temperature LiFePO4 features to know how it delivers more power and longer life. [caption id="" align="aligncenter" width="596"]
Grepow LifePO4 battery
0.2C discharge at -20 to -40 degree temperature[/caption]
Very good temperature resistance; the range of operating temperature is from -40℃to 50℃.
The discharge current at 0.2C is over 85% of initial capacity at -20℃, 85% at -30℃, around 55% at -40℃.
Has a higher capacity than other similar-sized lead-acid batteries.
A good drop-in replacement for lead-acid batteries
It comes with a longer life cycle compared to other lithium-ion batteries.
Can reach up to 2000 times life cycle
LiFePO4 battery Applications
One good thing about the Grepow's LiFePO4 battery is that it can be used or applied to various equipment. It's widely used in fields that require low-temperature applications like:
Medical Equipment
Drones/UAVs
Remote Controls for Passion and Hobbies
Industrial Applications
Powersports
Energy Storage (Home Solar, Outdoor, Marine)
Conclusion
Having a reliable and best battery for RV applications like
Grepow's LiFePO4 Batteries
can give you the best RV experience. Now that you know its benefits and features, perhaps you will consider the LiFePO4 battery from Grepow because it's not only reliable but it's also very helpful to maintain your RVs longevity. Hopefully, you could understand the features and how low-temperature batteries work for your RV. Don't hesitate to get something like Grepow low-temperature batteries; always use your units and equipment with confidence because you know that batteries could withstand low-temperature applications.
Get the latest guides for everything RV at the Bayside RV. Visit
www.baysiderv.com
 for top reviews and RV trends.
Related Articles
Related products
Comment(0)
Comment( Your email address will not be disclosed. Required fields are marked as * )