AWE (Augmented World Expo) is the world's most essential AR+VR conference and expo, with annual dates in the USA, Asia, Israel and Europe, as well as meetup chapters around the world. AWE brings together a diverse mix of CEOs, CTOs, designers, developers, creative agencies, futurists, analysts, investors, founders and top press in a one-of-a-kind opportunity to learn, inspire, partner, and experience first-hand the most exciting industry of our times.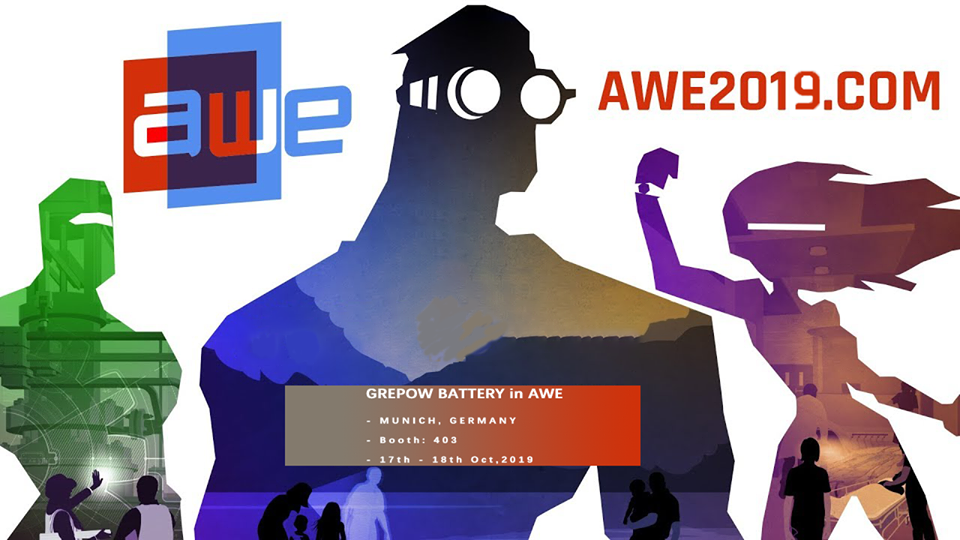 Welcome to AWE!
AWE returns to Europe for the fourth year 17-18 October in Munich, Germany. Don't miss the world's leading spatial computing (AR/VR/MR) event series, what Forbes calls "the most essential AR+VR conference and expo," in a unique market.
GREPOW's booth: 403
There is no platform like AWE to get thousands of eyes and hands on your product. We'll wait for you here!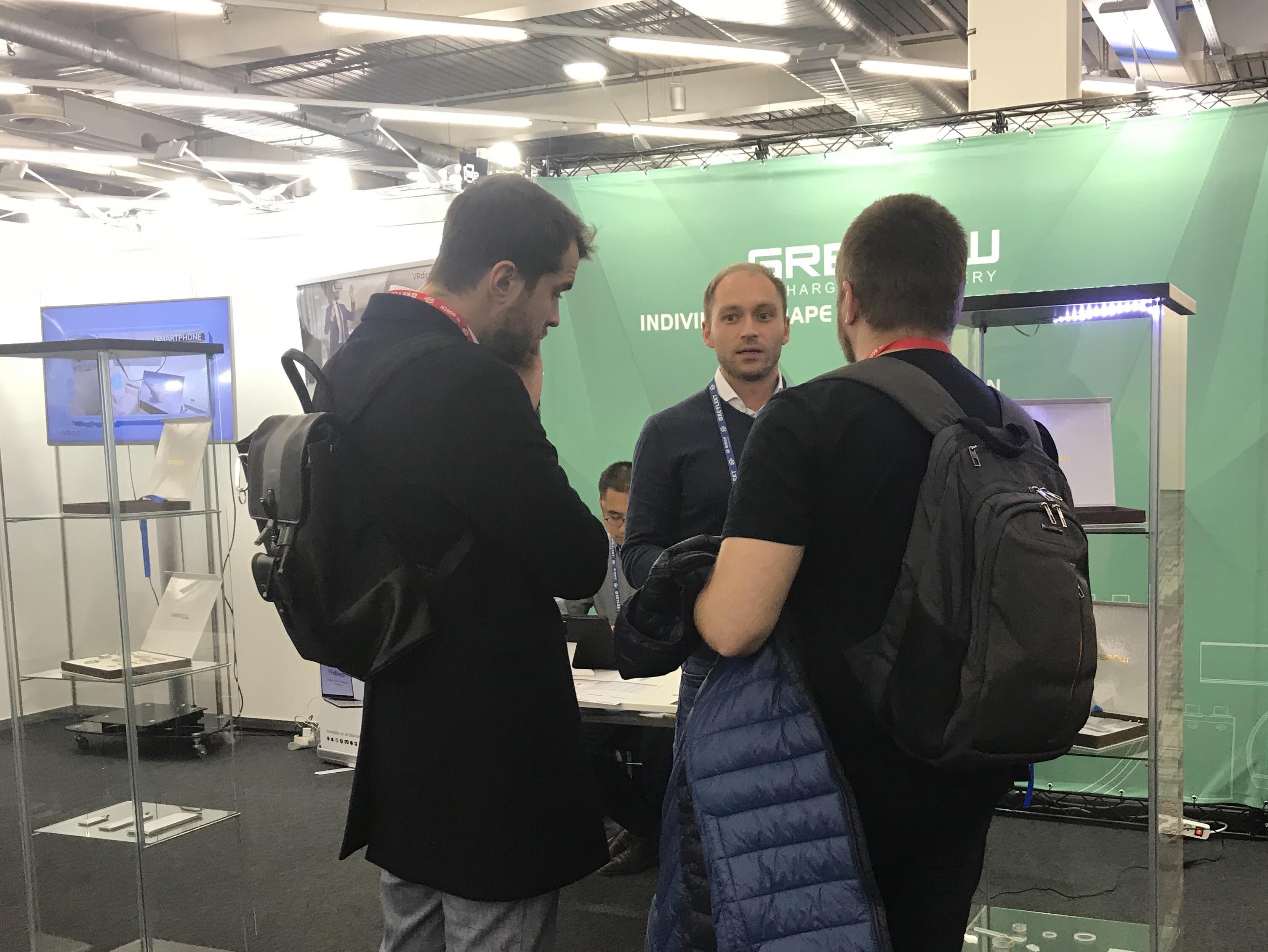 Spatial computing is at a critical crossroads. Find out why this is the case globally and in Europe as industry leaders take the AWE EU stage. Hear from those sharing real-life use cases, solving major technical challenges, bringing AR/VR into new sectors, considering ethical and legal issues, promoting diversity, and working on the cutting edge of XR development. Enter the next dimension at AWE EU 2019!
Battery limitations for augmented reality glasses
One of the key areas of growth in augmented reality goggles is the enterprise space. The mobile worker – someone working in a warehouse, for instance – benefits from AR devices. The hands no longer have to hold a phone or tablet. Information is context-sensitive and appears to overlay on the real world.
These devices aim for the battery life of an 8- or 10-hour shift. But these devices are power-hungry. They have displays, communications link, onboard camera and sometimes speech recognition. Longer battery life often means installing a larger battery.
VR/AR Battery Solutions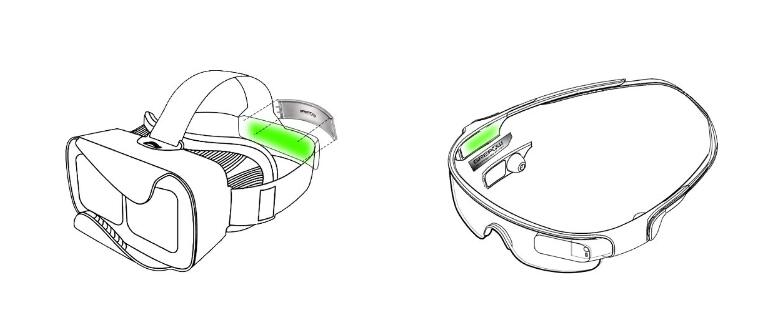 GREPOW battery has the advantages of small internal resistance, long life, high space utilization, and high energy density after group. Because Grepow special shaped batteries are manufactured using the stacking technology .In terms of battery performance, compared with the winding technology, the stacking technology can increase the energy density of the battery by 5%, increase the cycle life by 10% and reduce the cost by 5% under the same conditions.
Grepow is able to provide curved batteries for VR/AR headsets, as well as narrow rectangle battery or trapezoid battery for industrial and smart glasses. These batteries have a high energy density, and they are light in weight and comfortable to wear.
Why Choose Grepow VR/AR Battery Solutions
OEM mass production, mature manufacturing process. Physical factory supply, quality assurance, and after-sales service.
High energy density, high output power, high capacity, and lightweight.
High battery consistency, is conducive to series and parallel combination processing; can be combined according to different requirements.
Meet ROHS, SGS, CE, UL and other testing requirements.
Battery assembly method requirements can be customized according to customer requirements, custom size! Such as shaped, voltage, capacity, etc..
Can provide integrated power solutions according to customer requirements.

If you are interested in our customized battery, please don't hesitate to contact us at any time!
Email: info@grepow.com
Grepow Website: https://www.grepow.com/