VR, AR gamepad batteries are generally used rechargeable NiMH batteries, VR, AR gamepad batteries are mostly used AA NiMH batteries, also known as NO.5 NiMH batteries in Chinese.
General Parameters of 
VR/AR handle NiMH battery
Brand: Grepow

Nominal Voltage: 1.2V

Open circuit voltage: 1.2V

Discharge cut-off voltage: 1.0V

Nominal capacity: 1800mAh

Standard charge: 0.18A(0.1C)

Fast charging: 0.36A(0.2C), controlled with the applied charger

Trickle charge: 0.036A(0.02c)

Maximum discharge current: 1.8A(1C)
Why choose Grepow to custom VR/AR grip batteries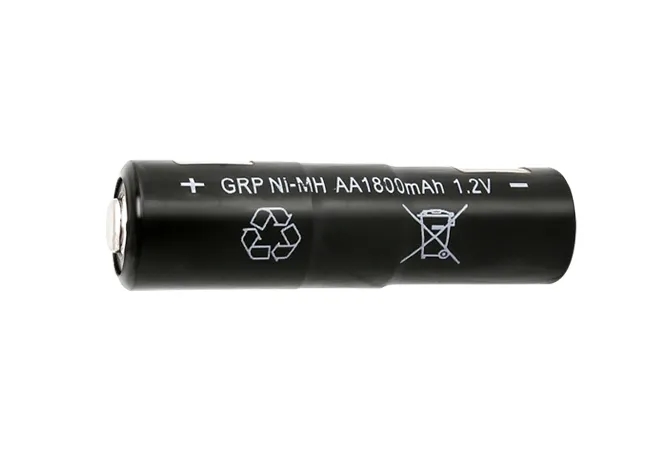 Founded in 1998, Grepow focuses on researching and manufacturing more environmentally friendly rechargeable NiMH batteries, and has 25-year experience in producing NiMH batteries whose daily production capacity is up to 500000pcs. Grepow supports VR/AR handle battery customization and you can get the right one on request.
●Wide working temperature range: -20℃~60℃ suitable for VR/AR handle devices
●Customized and wholesale: if you need different capacity batteries, you can customize them.
●Short delivery time: 7 days for sample, 35 days for large shipment
●Long cycle life for VR/AR grip battery: ≥500 cycles

Inquiry
01

Evaluation
02

Specification & Verification
03

Quotation
04

Sample Production
05

Price Verification
06

Production Schedule
07

Shipment
08