Gamepad Battery Packs Produced for YOU
Editorial:Philina
Issue Date:2021-11-18
Views:1475
Grepow specializes in the production and research of lithium secondary batteries, which include nickel-hydride batteries. The production and packaging of NiMH batteries cover an area of 63,000 square meters. The whole process from positive and negative ingredients, short circuit detection, voltage measurement, grading to pack is completed here independently. Combined with constant pressure technology, it can ensure that the battery leaks liquid, safe and stable performance in use.
The picture below is an actual picture of Grepow NiMH battery production plant (Part of the production processes ).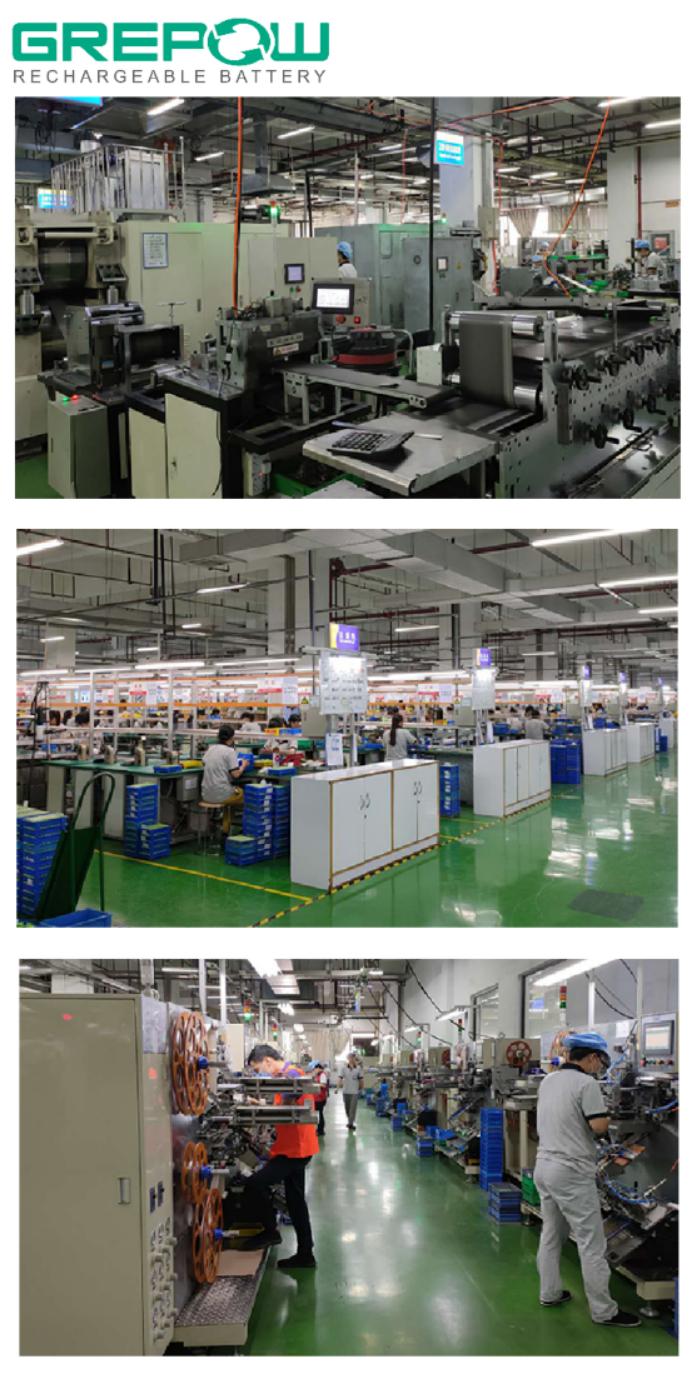 Battery models are also diverse, with high-rate battery packs for sweeping robots and wide-temperature battery packs for onboard T-BOX.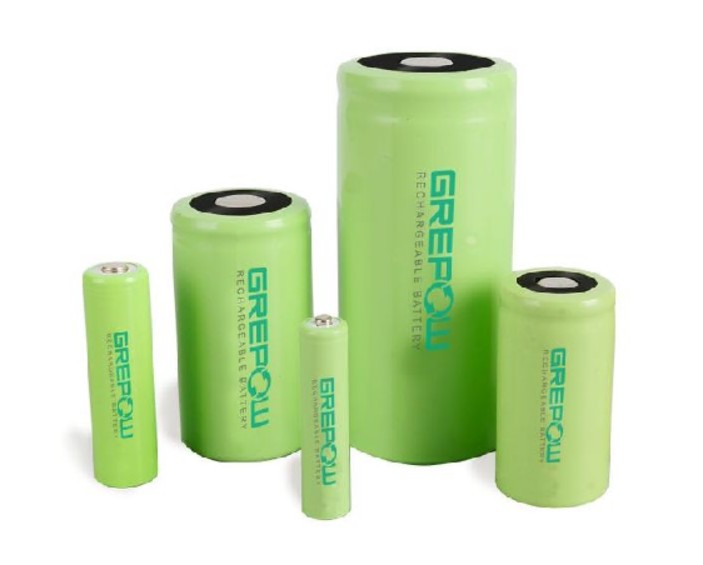 Today we'll look at the AA batteries. The batteries have a wide range of applications: gamepads, children's remote-control cars, mouses, electronic scales, clocks, hairdressers, electric razors. Some of them are used after being packed like that batteries are made commonly as 2S1P for a gamepad.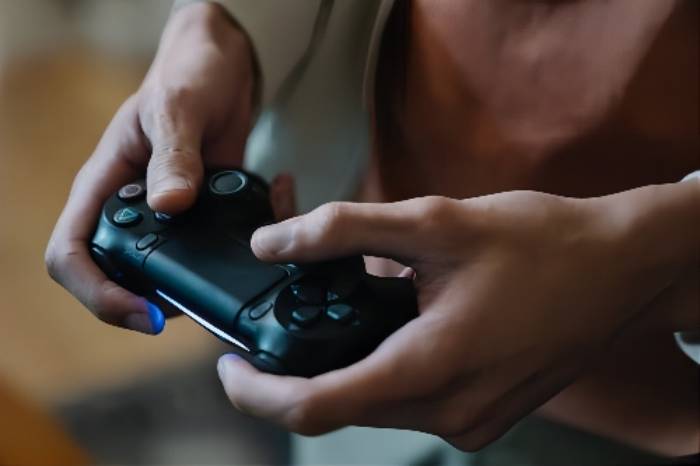 When it comes to gamepads, most new versions now have rechargeable built-in batteries, while the X-Box still insists on using AA-detachable batteries. But a large number of gamers still like the latter, and people are free to choose batteries. Players can choose the battery brand, capacity, price, etc., according to their own needs. Of course, the choice is based on the premise of being easy to use. Grepow, one of China's largest producers provides high-performance batteries for you! Here are some of the gamepad battery samples we have: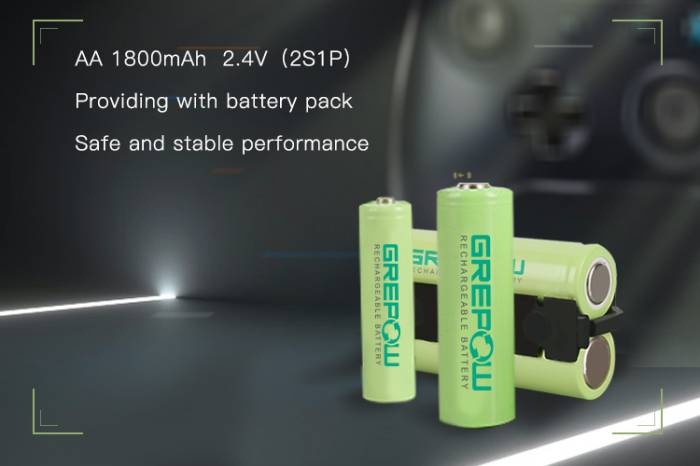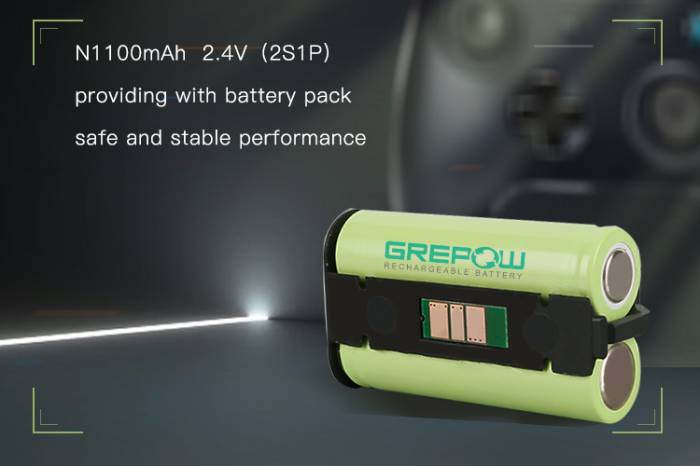 Batteries produced by Grepow have safety certification, leak proof, provide lasting power and a good user experience.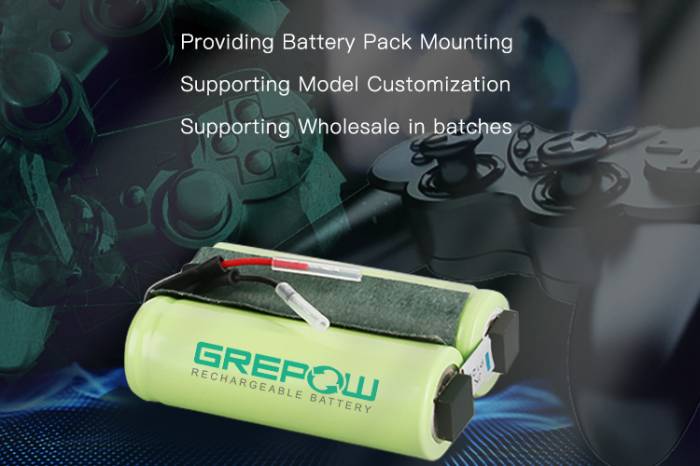 In addition, the specifications and capacity of these rechargeable Ni-MH AA batteries are customizable. Please contact us if needed!
Related Articles
Related products
Comment(0)
Comment( Your email address will not be disclosed. Required fields are marked as * )