Stacking Process Battery More Suitable for Wearable Devices
Editorial:Philina
Issue Date:2022-10-17
Views:1137
Recently, IDC, a well-known market research institute, released a report saying that smart wearable devices with TWS headphones and smart watches as the core have become a hot spot for consumer electronics technology and continue to grow at a high rate.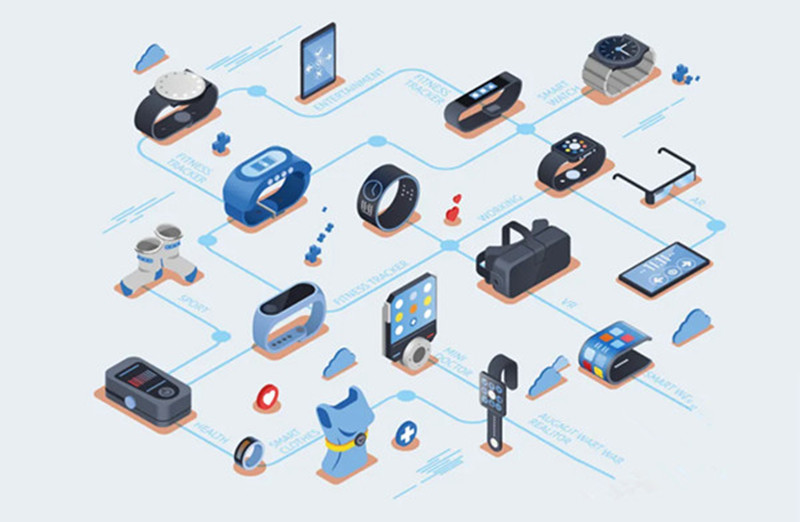 According to IDC report data, global smart wearable device shipments will grow from 102 million units in 2016 to 533 million units in 2021, with a compound annual growth rate of 39.2%. In the Q4 of 2021, global smart wearable device shipments reached 171 million units, a year-on-year growth of 10.8%, another record high. Meanwhile, the annual shipments will reach 533 million units in 2021, up 20% year-on-year.
The huge market has also attracted leading companies in the Internet, technology and other fields to participate in the competition. Apple, Xiaomi, Huawei, Samsung and other manufacturers have entered the market, and the upstream and downstream of the industry chain has achieved rapid development.
Shenzhen Grepow Battery Co., Ltd ("Grepow") a rechargeable battery manufacturer is also a national high-tech enterprise who has engaged in the consumer battery research and development, design, production and sales consumer products. The battery cells and products Grepow made can be found in wearable devices, hearing aids, audio parts, sports, drones, outdoor, maritime, industrial, AR/VR, consumer electronics, TWS, and other fields of terminal products.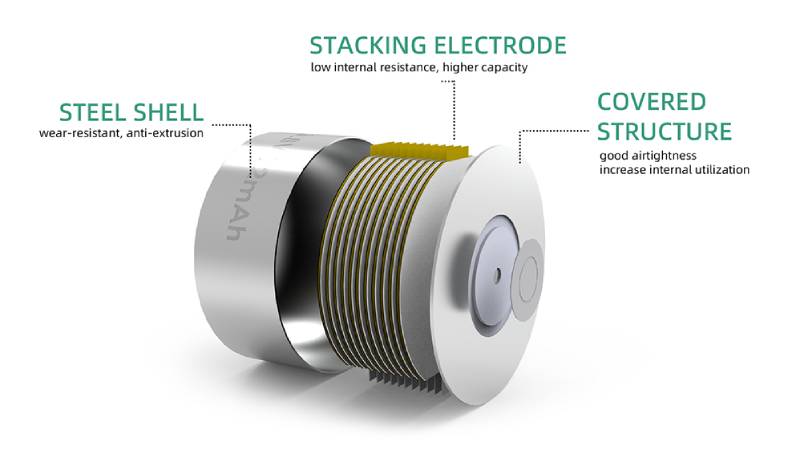 It is worth noting that, to meet the development needs of audio and smart wearable markets, Grepow launched the non-destructive welding fully sealed steel-cased button battery GRP1254. This rechargeable button battery is the first to use the patented "pocket" stacking technology and visual "non-destructive welding" sealing technology to improve energy density while reducing internal resistance, opening up a new situation for TWS headset life; Grepow shaped batteries, which also use the "pocket" stacking technology, provide greater flexibility for smart wear manufacturers' product design and innovation.
It is understood that Grepow's rechargeable buckle battery adopts the patented technology of "pocket" lamination process and the visualization of "non-destructive welding full seal" technology, which successfully broke the technical monopoly and patent barrier of foreign enterprises on the buckle rechargeable lithium battery. The company has become one of the major manufacturers of rechargeable button lithium-ion batteries in China using the stacking process on a large scale. At the same time, Grepow also continues to speed up the construction of intellectual property protection system, and has applied for 74 patents related to button cell batteries that have been authorized 42, which provides customers with a better way to avoid the risk of infringement, and the use of Grepow rechargeable button lithium-ion batteries can be protected by patent law!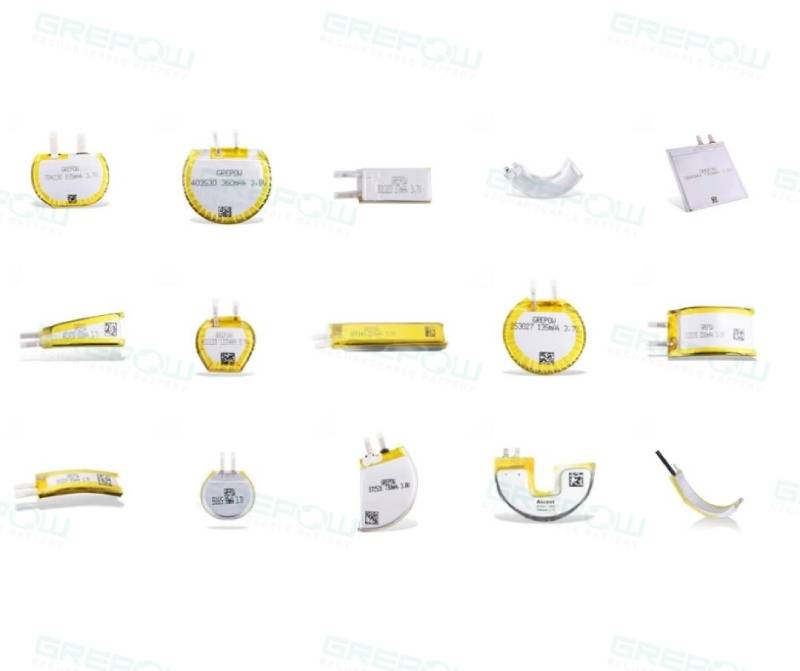 As one of the rechargeable lithium-ion battery manufacturers who entered the field of smart wearable earlier in China, and one of the main suppliers of rechargeable lithium-ion batteries for smart wearable devices worldwide, the shaped batteries and rechargeable button lithium-ion batteries produced by Grepow are widely used in the field of smart wearable such as TWS headphones, small sensor, smart watches, smart bracelets, smart rings, VR/AR and smart shoes.
Nowadays, smart wearable devices often have irregular shape in order to meet ergonomics, and the batteries matching with them often need to adopt shaped structure, for this reason, the manufacturing of batteries matching with wearable devices requires a lamination process with strong shape adaptability. Therefore, the strong adaptability of Grepow laminated process battery is more in line with the trend of future product development.
Many industry insiders said that with the change of consumers' wearing habits, their acceptance of smart wearable devices is getting higher and higher. At the same time, with the popular application of artificial intelligence such as 5G, big data and cloud computing, the market of smart wearable devices with smart watches, wearable headphones and smart rings as the core will be more prosperous!
Related Articles
Related products
Comment(0)
Comment( Your email address will not be disclosed. Required fields are marked as * )