Wearable Barcode Scanner Battery Manufacturer
Editorial:PHINA
Issue Date:2022-04-14
Views:1181
What is a wearable barcode scanner?
The wearable barcode scanner is also called a portable glove scanner or wireless barcode scanner, suitable for the user's handheld use of a class of radio frequency electronic label reading and writing equipment. Its working principle is the same as other forms of scanners. Wearable barcode scanners generally have an LCD and a keyboard panel for easy operation or data entry; in addition, some scanners are equipped with more smart functions: deliver a direct visual, acoustic and haptic feedback to the user to notice errors such as an incorrectly scanned address immediately.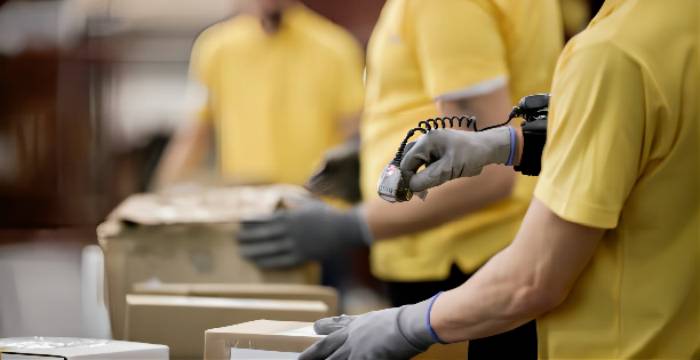 Wireless wearable Barcode Scanner Device
Applications of wearable barcode scanners
Wearable barcode scanners are currently used in a variety of industry scenarios such as logistics courier collection and dispatch, retail store management, warehouse management, power inspection, asset management, e-commerce picking, ticketing, and charging, which helps users to free their hands, improve work efficiency and minimize users' fatigue.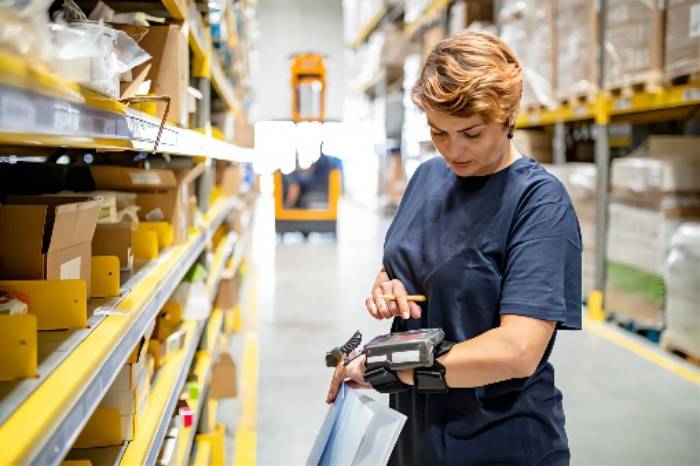 Wearable Barcode Scanner used for warehouse management
The wearable scanners can meet the demand for long-lasting work, with a full charge to have the number of scans up to 5000 or more, which, in addition to the software upgrade, and the efforts of a high-performance rechargeable battery. In other words, to meet the needs of users for a long time, wearable barcode scanner manufacturers should pay attention to and ensure that the devices are operated continuously, efficiently, and stably. Then, we will introduce a wearable scanner battery manufacturer and supplier who can provide professional high-tech song energy batteries.
Wearable barcode scanner battery manufacturer
Wearable barcode scanner battery manufacturer - Shenzhen Grepow Battery Co. (Grepow) Founded in 1998, Grepow is a lithium battery manufacturer with early exposure to soft pack laminated batteries. Since then, it has become a well-known manufacturer of stacked cells at home and abroad, mainly producing Li-polymer batteries, NiMH batteries, and LiFePO4 batteries, which are widely used in consumer markets, small home appliances, power tools, communication tools, wearable scanners, 3C digital devices, and other applications. Wearable scanner, 3C digital, toys, vacuum cleaners, personal care, emergency lighting, lights, solar products. Grepow wearable barcode scanner lipo battery has a long cycle life, thin and lightweight, can be assembled in any shell, with rich specifications, safety protection performance, and good charge and discharge performance; besides, the professional lithium R & D team can design the wearable scanner battery pack with the host according to the specifications of the wearable scanner characteristics and customer needs.
Wearable scanner battery parameters
Model: GRP
Voltage: 3.7V (support customization)
Discharge multiplier: 1C (support customization)
Capacity: 200~1200mA (support customization)
Battery type: Rechargeable lithium polymer battery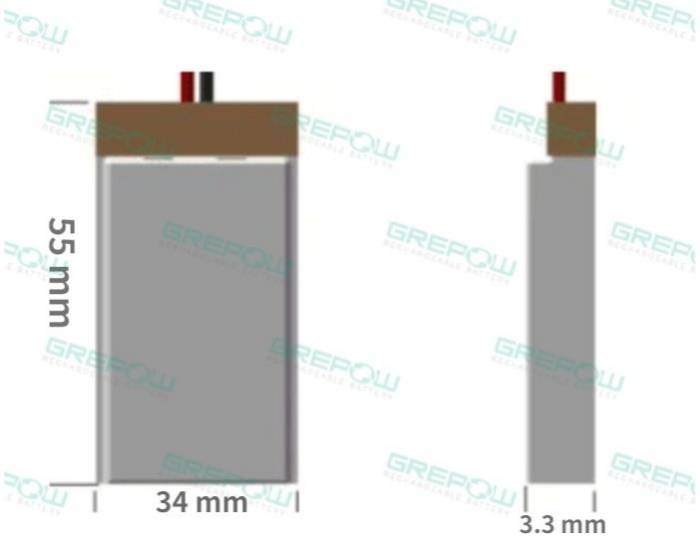 Grepow wearable barcode scanner battery model
The above wearable scanner battery manufacturer-related content is introduced here. More model parameters are available on: https://www.grepow.com/lipo-battery.html
Related Articles
Related products
Comment(0)
Comment( Your email address will not be disclosed. Required fields are marked as * )