How to DIY 120khp E-Motorcycle with LiFePO4 batteries?
Editorial:
Issue Date:2020-01-06
Views:314
We believe that electric vehicles will gradually replace fuel vehicles in the future. With the gradual popularization of charging stations, charging will become more convenient, and the average cost per kilometer will decrease so that the electric vehicles will become more common. However, a 100+KHP electric motorcycle also costs more than 10,000 dollars. So, what if you build one in your garage?
Canada hardcore Youtuber James Biggar, a journeyman carpenter, building contractor and a renewable energy enthusiast, also specialist in DIY electric devices. Recently, we saw a new video on his Youtube channel that built an electric bicycle with some common gadgets. Some materials were bought back, and the rest were cut and welded by myself, the bike finally ran 106 mph. Then, how to build this electric motorcycle? The full version of DIY video:
The full version of DIY video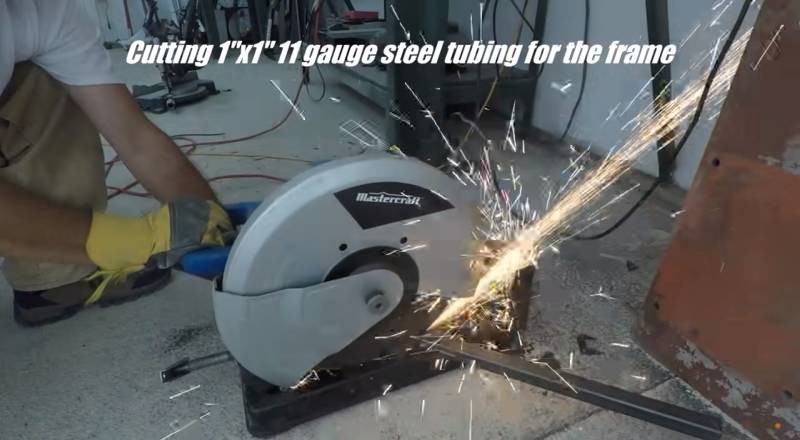 Cutting 1″x1″ 11 gauge steel tubing for the frame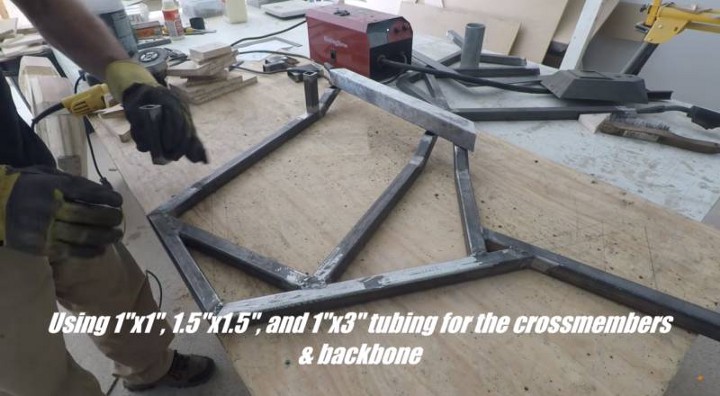 DIY E-motorcycle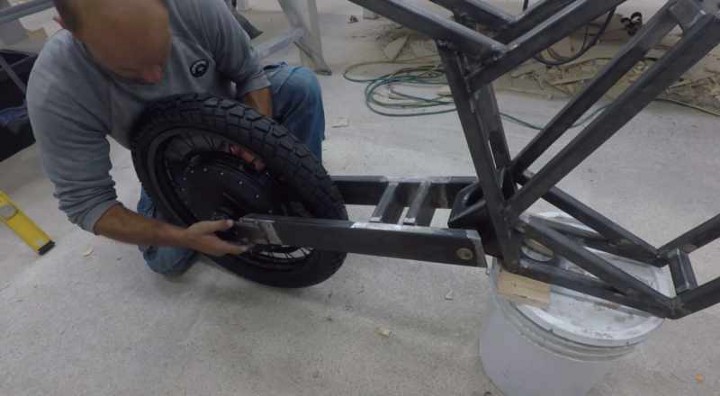 DIY E-motorcycle Tire Install
Many steps have been skipped in this article, the full version of the instruction on Youtube if you are interested.
LiFePO4 batteries install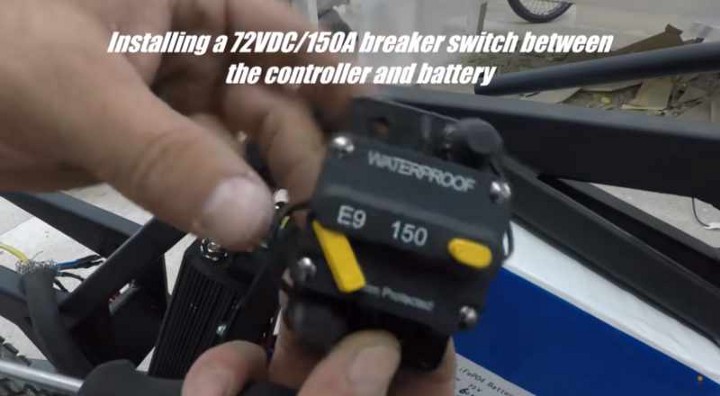 DIY E-motorcycle Installing Breaker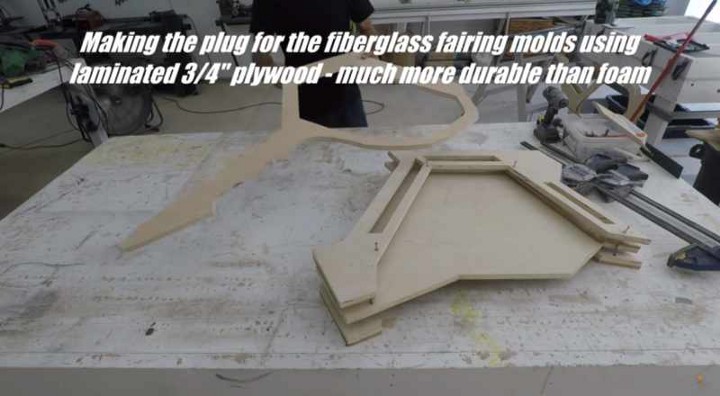 DIY E-motorcycle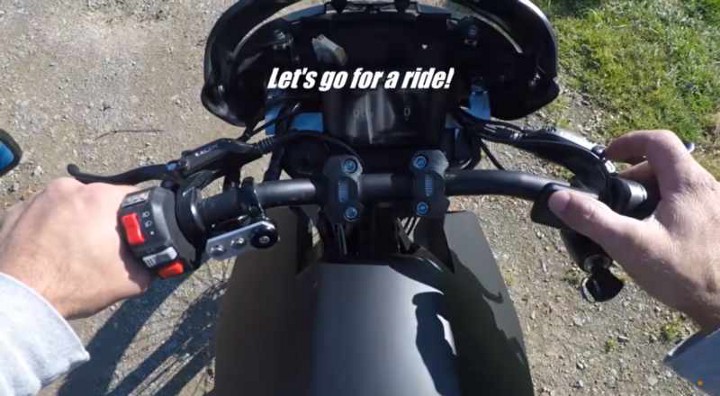 DIY Electric Motorcycle Road Test
Lots of YouTubers on the Internet will refit motorcycles and convert fuel-fueled motorcycles to electric ones, but James is a bit special. The frames and small parts are manufactured and welded by himself. Now the instruction (PDF) is available for download, there is no step by step build guide for this build, just a .pdf with dimensional drawings and the 3D Sketchup CAD.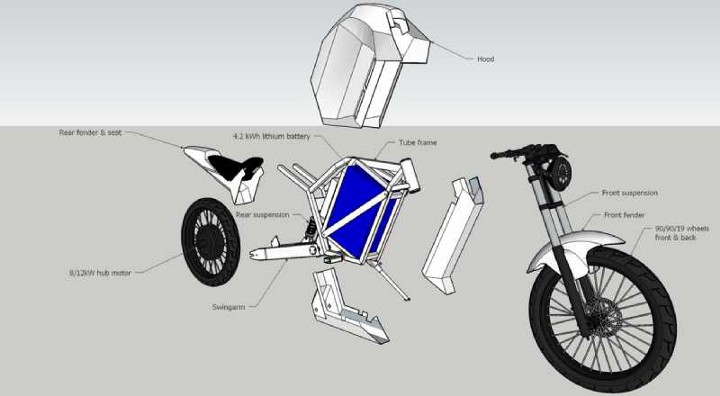 DIY E-motorcycle Structure
Here are the specs for electric motorcycles:
Power: 8000W continuous, 12,000W peak

Weight: ~200 lbs (91 kg)

Top speed: 75 mph (120 kph)

Range: ~60 miles (100 km), average terrain

---




Wheelbase: 59"

Rake angle: 28°

Suspension travel: ~180mm

Wheels: 90/90/19 front and rear

Seat height: ~35"

---




Controller: 72V/150A

Motor: brushless/gearless hub motor

Battery: 72V/60Ah (4.2 kWh) LiFePo4

Fast enough for highway use, better acceleration than most cars, and more than enough range for the avg person's daily commutes.
---
Why choose LiFePO4 battery for E-Motorcycle?
The lithium iron phosphate (LiFePO4) battery, also called LFP battery, is a type of rechargeable battery. Grepow's LiFePO4 technologies offer high-powered cell performance with high energy density and lighter weight, perfect for high power electric applications like E-Motorcycle, Go Kart, E-Scooter, etc. Advantages of Grepow Lithium iron phosphate (LiFePO4) battery:
Customization (Capacity, Voltage, Size, Dimension, etc.)

Good high-temperature resistance

Higher-capacity compares with the same size lead-acid battery

Longer cycle life than other lithium-ion batteries, more durable and cheaper on average

Good safety characteristics and Eco-friendly

Lighter weight, reduced body weight, increased speed and reduced power consumption
Learn more about RST and Grepow
Grepow: https://www.grepow.com/RST (Renewable System Technology): https://renewablesystemstechnology.com/index.htmlJames Biggar Youtube Channel: https://www.youtube.com/user/lad18913290/featured
Related Articles
Related products
Comment(0)
Comment( Your email address will not be disclosed. Required fields are marked as * )