How to Choose Batteries for Medical Devices?
Editorial:
Issue Date:2019-09-16
Views:222
Modern switching mode power supplies are used in a variety of medical devices, including MRI, X-ray, CT and PET scanners, blood analyzers, DNA equipment, patient monitors, ultrasounds, robotic surgical equipment, cardiopulmonary machines, diagnostic equipment, and automated pharmaceutical dispensers, to name a few. As with all electronics, the trend in medical devices is to make them smaller, lighter, more efficient, more reliable and more competitively priced. Safety standards for medical equipment depending on the application, proximity to patients and operators, and the location and environment of the equipment. In the design of medical electronic devices, one consideration takes precedence over all others: the safety of the patient and the operator. In some cases, it may be tempting to think that a power source that has been designed and certified for industrial use might also be suitable for
medical battery
. Often this is not the case, as the risks involved vary greatly. In addition, many electronic devices used in hospitals (such as patient monitors) operate with very low levels of signals. Medical devices like these tend to be more sensitive to electromagnetic interference (EMI) than most devices used in industry, making EMC (electromagnetic compatibility) compliance and performance a key issue in medical applications.
Protect patients and operators
Hospital patients are often in a vulnerable state. Exposure to even small leakage currents can have adverse effects on their health. The same small leakage current has little effect on healthy people and may be acceptable in industrial applications. Depending on the application, the "permissible leakage current" of the resulting medical device (not just the power source) can range from A few microns (microamps) to A few hundred."Leakage current" can be defined as an unexpected and potentially harmful current that can pass through the body. Obviously, medical devices that have direct physical contact with patients must limit their leakage current to a specified minimum level.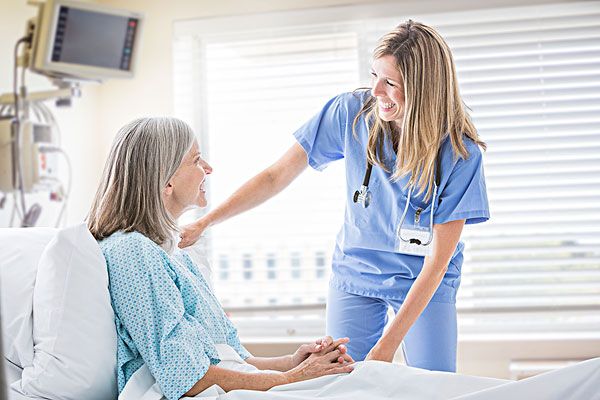 Medical power safety standard
Medical requirements differ from standard power supplies. For example, the enhanced or double insulation in a 240Vac power supply must be able to withstand a dielectric test of 4kVac for medical applications, while the corresponding figure for ITE/industrial USES is only 3kVac.As with spacing, this difference must be taken into account when selecting a power supply. A power supply approved below 4kVac May be used as part of an enhanced barrier for medical applications provided that insulation within the power supply is considered to be a smaller "basic" or "supplementary" barrier. In this case, additional isolation must be provided within the terminal product medical device through the device. The manufacturer shall meet the requirements of strengthening the barrier between the ac power supply and the patient.
Tips for selecting a medical battery
Modern medical devices require compact, lightweight, efficient, economical, RoHS compliant, reliable and ultra-safe power sources. Switching mode power supplies can meet all these requirements, but not all power supplies are the same. Medical equipment OEMs should pay attention to selecting power sources from reputable suppliers, preferably with mature experience in the medical electronics field and a full understanding of the special requirements and changing standards of the professional industry. Obviously, it is foolish to choose a medical battery based on the lowest price, because the high cost of potential legal action, product recalls, brand name damage and warranty repairs far outweigh any potential cost savings on the front end. Medical OEMs should also take care to ensure that their selected power sources are fully compliant and certified to the current version of IEC, EN, UL, and CSA medical safety standards. Taking these precautions will make it easier for new medical devices to be certified by responsible safety agencies and the FDA.
Customized batteries for medical devices
Lithium batteries have the advantages of high energy density, small size, lightweight, long life, good battery capacity maintenance, wide operating temperature range, and other advantages, to meet the requirements of portable medical equipment lightweight, mobility. As the world's leading designer and manufacturer of the
c
ustom
b
atteries
 for more than 20 years. Grepow Battery continually devotes our resources and efforts to developing higher performing & critically reliable rechargeable batteries for medical devices. Lithium batteries for medical devices produced by Grepow have complete safety protection circuit, equalization circuit and battery management unit (BMU), and the combination of multiple serial lithium batteries is strict with high consistency. The product has been tested under different temperatures, current, shelf life and other conditions, including various abuse tests, to ensure the safety performance of the battery. Medical instrument lithium battery pack is widely used in the B ultrasound machine, ECG monitor, infusion pump, ventilator, anesthesia machine, light curing machine, physical therapy, rehabilitation instrument and so on.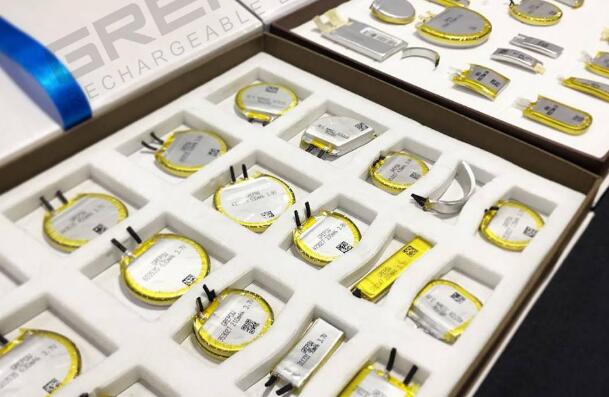 Based on the advanced technology, stringent quality control, and cost competitiveness, it is able to offer a wide range(
-40 ℃~50 ℃ or 20 ℃~80 ℃
) of quality batteries to meet customers' ever-growing demands for higher performance, higher energy density, safer, lighter weight and
1000 cycles life
. Custom shaped batteries to fit into any and all available space in your product for maximum efficiency. Grepow has passed
IS09001, ISO14001, TS16949, OHSAS18001
quality system certification, and our products can pass
ROHS, CE, UL, UN38.3, MSDS
, and other certification. If you need any product certifications, please let us know and we can help to apply for the certification for you.

So far, Grepow sales network covers all areas of China, most areas of Asia, Europe, America, Austria, and some areas of Africa. They also have established offices in Xinjiang, Germany, and the U.S.A. to provide better service to their customers for delivery efficiency and after-sales service. If you are interested in our products, please don't hesitate to contact us at any time! Email:
 info@grepow.com
Grepow Website: 
https://www.grepow.com/
Related Articles
Related products
Comment(0)
Comment( Your email address will not be disclosed. Required fields are marked as * )