10 Best Cordless Drills and Drivers
Editorial:Amily
Issue Date:2019-06-14
Views:901
It used to be that cordless drills were heavy and underpowered, but with lipo battery as standard now they are a sure fire way to take the hassle and hard work out of a range of home improvement jobs. However, your weapon of choice will depend on what you're going to be drilling into. Combi drills are so called because of their ability to drill into wood, metal, and masonry along with high torque ratings for driving in long screws. We can't talk about drills without talking about torque, which translates to the turning force that the tool can deliver – the more torque you have, the easier it will be for you to drill into harder materials, like masonry. You'll find some of the highest torque settings on impact drivers; however, bear in mind that they can be noisy (think of the noise coming from a tire change during an F1 pit stop) so you should take this into account if you're working in close proximity to others. Ultimately, drills are all about power and the more you have at your disposal the more torque you will be able to muster, which is why 18V drills are ideally suited to heavy-duty projects. However, there are some 12V options that are great kitchen-drawer drills that are light and easily employed to deal with quick fixings around the house. We drill down to find the cordless models that will bring more power to your elbow.
Makita DLX2283TJ 2PC 18V combo kit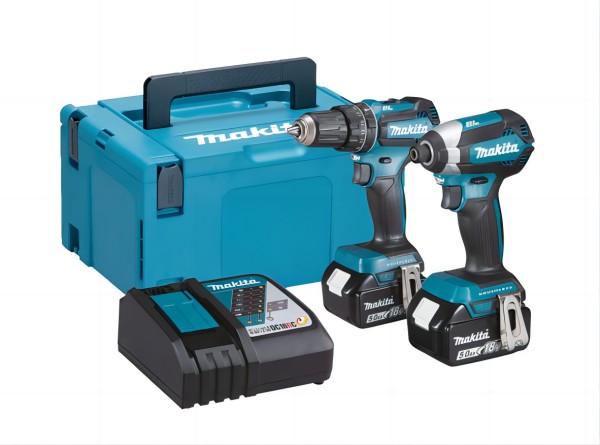 Bundled into a hard-wearing case are these two powerful drills, which will have you covered whether you're putting down decking or putting up a fence. The kit features a high-powered 18V combi drill and a specialist impact driver both of which are robust enough to stand up to drops and knocks while being light enough to use all day without feeling like your arm is about to drop off. Both drills have LED lights and the impressive torque outputs meant that we never had to worry about any kind of kickback that would throw us off balance while working – which is a real plus if you're up a ladder trying to screw something at arm's length. If you wince a little at the price, be advised that the kit also includes two powerful 5Ah lithium batteries and a fast charger that will restore the drained battery (which we found was more than adequate for a day's work) back to 100 percent in 45 minutes. With this kit, you'll never need to buy another drill again.
Black + Decker 18V hammer drill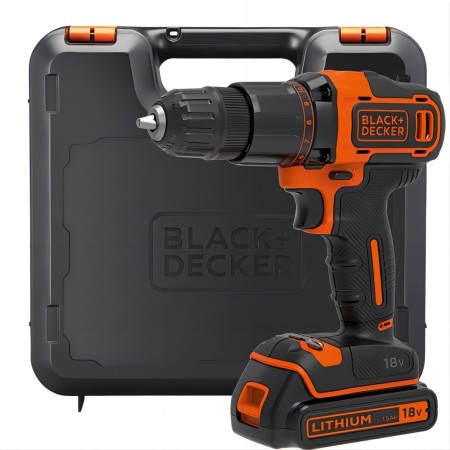 Good value for money option that is a lot more than just a kitchen drawer drill and is more than capable of completing most medium-sized household jobs, from putting up hooks to installing some baby gates. The drill includes an automatic LED work light and comes with a sturdy kit box and a 1.5Ah lithium battery. Even though there is a three-hour charge time it kept its charge well when not in use.

Ryobi One+ 18V impact driver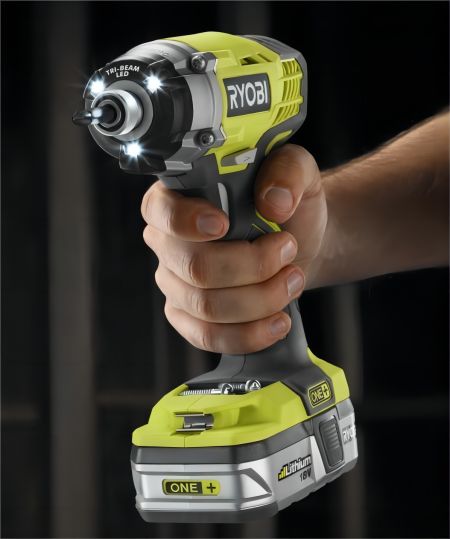 The whole point of an impact driver is that it's designed to power through screwing tasks that are too much for lesser drills. We used it to install 5in timber screws in solid wood, which it did it with ease. Also, if you're taking stuff apart, rather than putting it together this tool will save you a whole lot of wrist ache. Added features include a good ergonomic handle, three LED lights to illuminate your job site, and the battery is compatible with the One+ system and can be used in a range of other Ryobi products.
HiKOKI DV36DAX/J4Z combi drill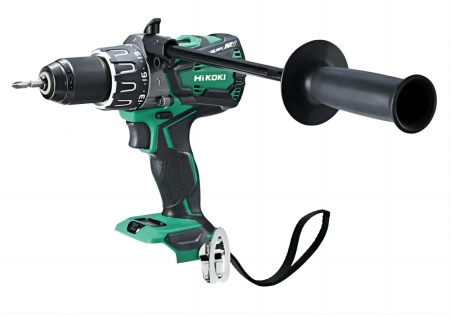 The latest incarnation of Hitachi power tools has given us this 36V drill that packs a huge amount of power into a lightweight, easy-to-use package. The highly efficient motor that's under the hood draws more power from the 36V battery when the drilling gets tough, so we never experienced any resistance to even the toughest tasks and every screw flew in the flush to our working material in seconds. The side handle is useful to give you more stability and we had no problems with numbed fingers and aching wrists after prolonged use because the vibration was minimized by the bodywork and handles. Its 22 different torque settings mean that it will even slice through steel with ease and the built-in LED meant that we were never in the dark. In kit form (with two batteries and charger) you need to add another £220 to the price, but if you've got some seriously heavy-duty jobs ahead of you then this will match them.
DeWalt DCD778D2T-GB combi drill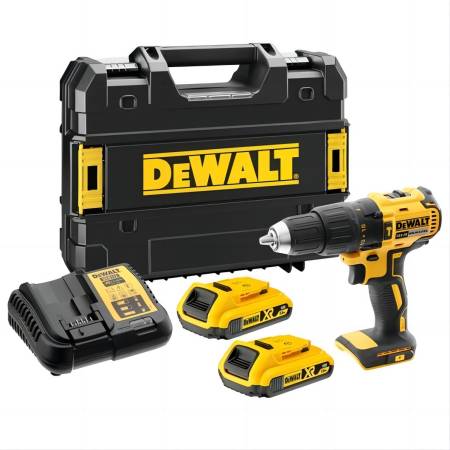 This make is renowned for the build quality of its drills and we found that this was the best that we tested from DeWalt's extensive range. The tool coped well drilling into wood, masonry or metal and it comes supplied with two 5Ah batteries, so once you're all charged up you can guarantee hours of continuous drilling. The LED spotlight was very effective and bathed each project in white light.
Bosch GSR 12V-15 professional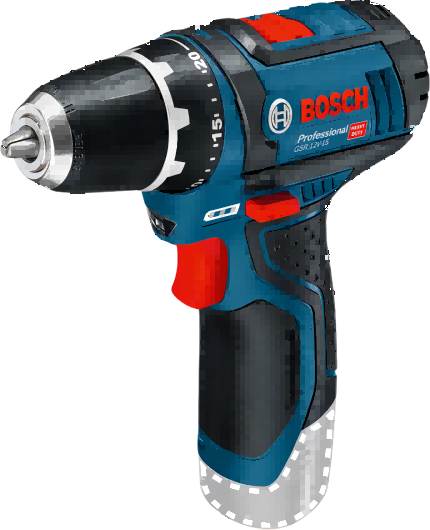 This drill performed well for all kinds of drilling applications but came into its own for overhead jobs, tight corners and inside cupboards and drawers, with the LED light making sure we had a well-lit working environment. For a 12V tool, it offers impressive power, had no problem getting through knots in the wood and never failed to deliver a screw flush to the working material. In fact, it performed better than some 18V offerings at similar tasks. The combination of power, maneuverability and run time makes this an excellent choice for smaller internal jobs and the price includes 2Ah lithium batteries, quick charger, and a very robust carry case.

Bosch PSB 18V LI-2 ergonomic combi drill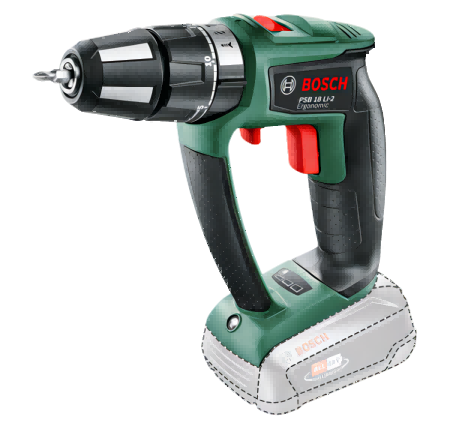 What this combi lacks in torque it more than makes up for in the design and the dual grip means that you can really lean in on a tough screwing task, like masonry. Even with the battery on board, the drill only weighs in at 1.25kg, which means that it's good for those jobs that take some time. The 18V lithium battery dishes out a very ample 2.5Ah and can be charged to 80 percent in just 40 minutes. You only get one for your money, but a single charge was more than enough for us to get through a range of jobs both inside and out. An added bonus is that the battery is part of Bosch's "Power4All" system, so it can be used on 15 other Bosch tools.

Wickes 18V combi drill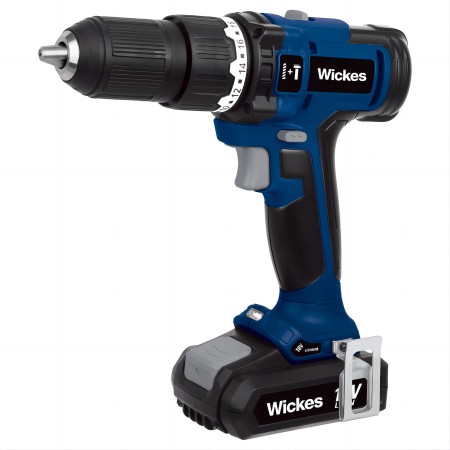 This excellent value for money option is more than adequate for all your occasional household jobs, from putting up hooks to taking the pain out of your latest flat-pack purchase. We didn't experience any of the kickback when drilling into walls that you do tend to get with some of the cheaper models – where the drill rides up clockwise when the screw goes tight. An LED light, battery, charger and carry case are all included in the price.
WORX WX372 combi drill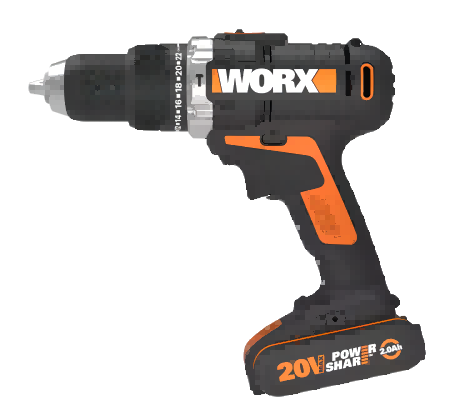 This is powered by a 20V battery, which means that it can deliver good levels of torque to a range of jobs, and we had no trouble working with masonry, wood, and steel with the keyless chuck making changing drill bits between jobs a breeze. Lightweight with good balance, it's supplied with two lithium batteries that can be charged in two hours in the brand's fast charger, which will add £29.99 to the total cost.
HiKOKI WH36DB/J4Z impact driver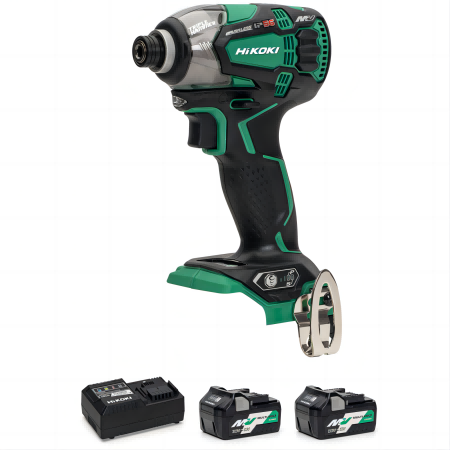 One of the big problems with impact drivers is that they are noisy but this model kept the racket to a minimum while delivering impressive torque as and when it was needed. The high-powered 36V battery meant that the driver coped superbly driving in really long screws, like frame-fixing or wood-fixing screws, and had no problem with a range of metal drilling. The verdict: Cordless drills With the Makita DLX2283TJ kit, build quality and power combine so that you can be sure that any job, big or small, will be well within the drill's capabilities, and once you've invested you'll never need to buy another drill again. Using the Bosch GSR 12-2-LIN 12V ensures good control and a quicker finish to jobs that are hard to access and is a good value for money with the inclusion of two batteries and a quick charger. If you are looking for a power tool battery, choose a unique advanced lithium battery technology. Grepow batteries have an intelligent battery management system: prevent battery overload, overheating and deep discharge. Grepow battery extends service life by 400% and has an unbeatable battery life to help you with long hours of work. Don't hesitate to contact us to customize your battery!The article comes from the https://www.powertoollab.com/.
Related Articles
Related products
Comment(0)
Comment( Your email address will not be disclosed. Required fields are marked as * )