InterGeo is one of the largest international trade fairs for surveying and GIS industries. It has been running annually since 1994 and gathers around 19,000 professionals every year.
The InterGeo 2019 conference are holding in Stuttgart, Germany, from 17 September to 19 September. With 640 exhibitors from 41 countries and more than 19 000 visitors from 114 countries, InterGeo is one of the biggest trade fair in the Geospatial Industry.
\\01The InterGeo 2019 Exhibition's theme
The InterGeo 2019 exhibition is a conference and fair for geodesy,geographic information and land management. InterGeo regards networking as the key to an international, pulsating market. It drives innovation in all areas, driving the integration of geographic lybeated solutions in new areas. Another special focus of this year's event is digitalization in mobile and architecture, which is evident in topics such as smart cities, measurement, laser scanning, digital engineering and architecture (BIM), drones.

We are providing product information and demostration for professionals and industry experts from 17th to 19th.
Grepow Hall: 3 Booth: G3.085
\\02Grepow unveiled with Tattu drone battery
At that time, Grepow be invited to the exhibition with Tattu drone batteries beloved by drone manufacturers and professional flyers.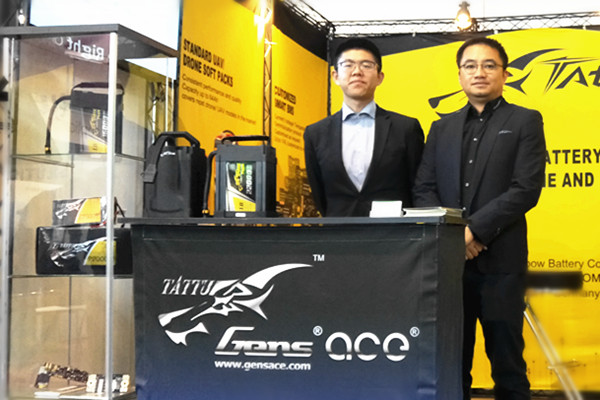 Tattu plus uav battery series is designed for professional applications of industrial class UAVs and drones. The multifunctional features make TATTU Smart Battery more efficient, reliable, and can meet various requirements of different applications. Protective casing give these batteries extra safety during the flight. The amazing battery management system (BMS) will smartly manage the battery and extend battery life.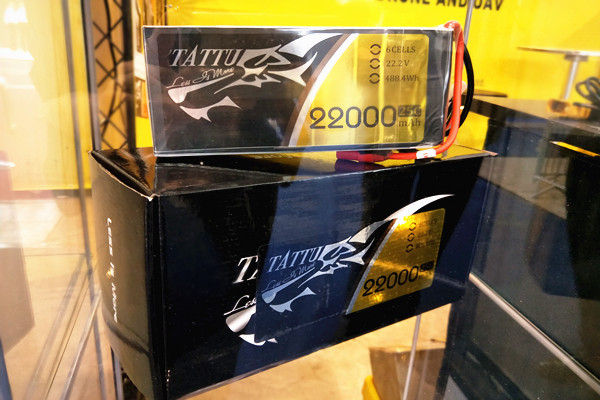 With this range of batteries, we designed five different battery capacities. Tattu batteries are ideal for drones in agricultural plant protection, power lines, disaster prevention and rescue, industrial survey, cargo transportation, etc. Of course, Grepow can develop a professional battery solution based on a special drone model.
Of course, Tattu also covers the field of the most demanding multi-rotor aircraft and drones, such as Free Fly System, KOPTERWORX Hammer X8 and E1200 multi-rotor. The max battery density can be about 250wh/kg (4.35V)and stable performance at the same time. The high capacity of Tattu UAV battery supports a long flight time for the drone.
\\03Grepow are the owner of the best battery technology
Grepow has been in the world's battery manufacturer industry for 23 years. Grepow have five core technologies in battery design and manufacturing. The Battery Management System(BMS), Cell Data & Cell Packing, BMS & PCM, Cell Data & Cell Packing, Inbound R&D, Battery Material, Quality Control. These make the world better understand Grepow, and the preference for Grepow has added.
Grepow Founded in 1998, has always adhered to independent research and development, independent manufacturing, independent marketing, and adhere to its unique business philosophy. It has more than 300 battery technology research and development talents and successfully applied for nearly 200 national technology patents.
We have 3 production areas and 1 international sales center in Shenzhen. At the same time, it has a self-built production base in Chenzhou, Hunan, which is only 505 kilometers away from Shenzhen and has a good investment environment, covering an area of 145,000 square meters. Successfully launched mature and stable high-performance products, and based on this, it has developed globally and has subsidiaries or offices in Germany, the United States, Taiwan and other countries and regions.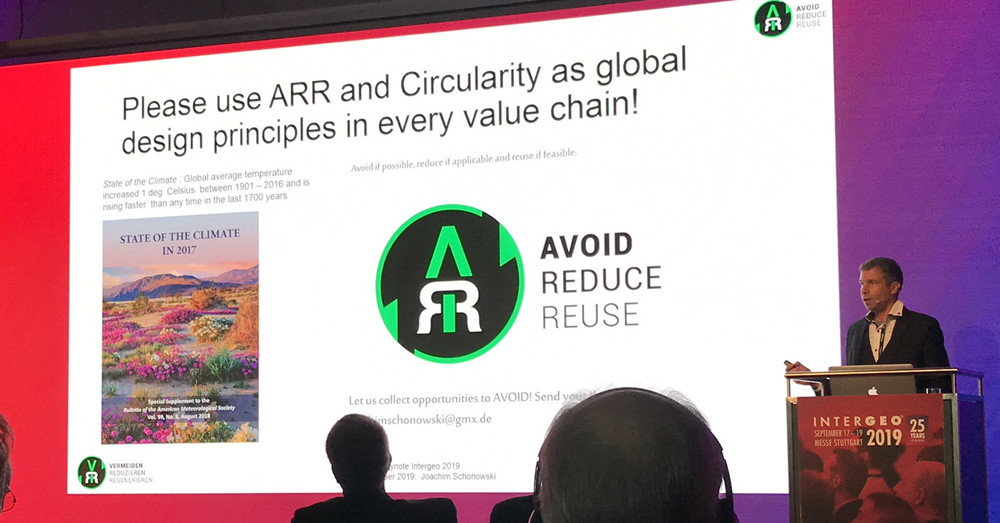 \\04The InterGeo 2019 Exhibition Leads Technology Development
Digitalization and intelligence have become an integral part of work and everyday life. Geographic information provides the basis for a variety of applications, including smart cities and building information modeling. InterGeo can create important added value. It lays the foundation for a digital-intelligent society, further lays the foundation for a future trading economy. Visitors are inspired by interesting lectures, creative forums and the development and products of conference exhibitors. Participants learn not only about products, services and solutions, but also about innovative ideas for the future. The InterGeo 2019 exhibition is really a wonderful feast of science and technology!