According to the Japan Economic News, Yamagata University announced that it has developed an ultra-thin, soft and curved lithium-ion battery with a thickness of less than 1 mm.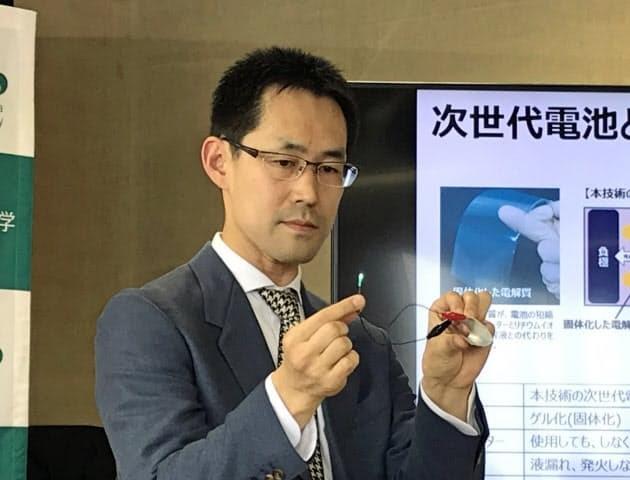 ▲ via Japan Economic News
It is reported that the ultra-thin flexible lithium-ion battery developed uses a solidified gel-like electrolyte. The product is very thin, less than 1 mm thick, and can be folded for use.
It is understood that the ultra-thin flexible lithium-ion battery was developed by Masahori Morishita, associate professor of industry-university cooperation at Yamagata University in Japan. Previously, Morishita Canon also had examples of thin-film battery development, but the final battery could not be fully charged. The research on the gel material this time has finally reached a practical level.
The advantage of using a gel-like electrolyte lithium-ion battery is that there is no danger of fire or leakage, and it can be used after being cut off. Morishita Canon stated that this development took 4 years, and initially carried out 2 years of joint research with the company. Flexible lithium-ion batteries can be used for a variety of purposes, such as wristbands of watches.
Finally, it is reported that Morishita will conduct mass production and cost reduction research with manufacturers in the future, and strive to see it on wearable electronic products within 2 years.
The bending performance of GREPOW novel battery
Grepow is now ready to mass-produce ultra thin flexible battery. Here is a test case of the bending performance of a novel battery from GREPOW:Charge the battery to 3.83v and fix the battery to the surface of the white PVC card. Fix the cell pole card to the bending and torsion tester, 15 degrees forward and backward, and 30 degrees total distortion, for bending and torsion test.
After the bending and torsion test of the 0.45mm ultrathin battery for 9000 times, the surface of the cell was folded and the internal pole sheet had creases. The internal resistance increased by about 45%. The voltage before and after the bending and torsion basically remained unchanged.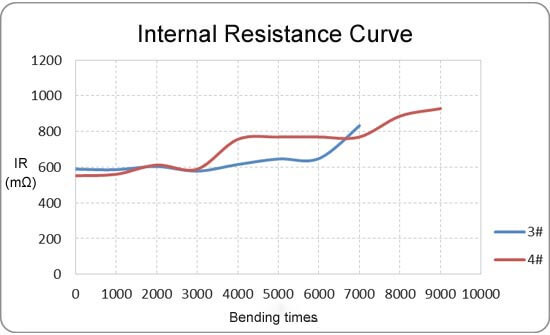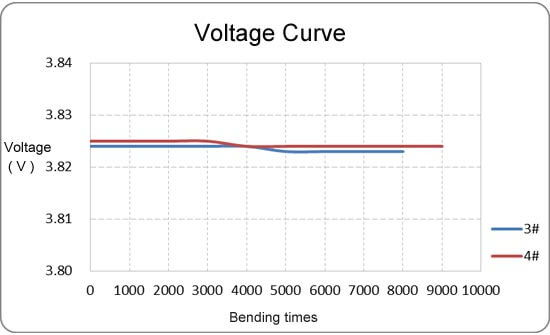 More information:
ultra-thin flexible lithium-ion battery: https://www.grepow.com/page/shaped-battery.html
Related articles:
A Review of Flexible Battery Manufacturers
Highly Flexible High-energy Textile Lithium Battery for Wearable Electronics
Stretchable Supercapacitors to Power Wearable Devices