GREPOW is a high-technology lithium-polymer battery specialist who is capable of providing fully integrated battery solutions to power wide range of electronics equipment.
High Voltage battery cell
Lithium-ion Polymer (LiPo) battery cells with normal voltages are fully charged at 4.2V while high-voltage cells are at 4.35V. 4.4V, or 4.45V. The nominal voltage of normal-voltage cells is at 3.6-3.7V while the nominal voltage of high-voltage cells is at 3.8V or 3.85V. High-voltage batteries have only just begun to be used in large-scale market applications.
Specifications:
Properties




Parameters



Chemistry

Lithium Polymer pouch cell (LiPo)

/ Lithium-ion battery

Capacity (Ah)
24.3Ah (24,300mAh)
Nominal Voltage (V)
3.85V
Open-Circuit Voltage

4.35V~4.4V

AC Impedance

≤1.1m Ohm

Operating Temperature

Charge: 10~15℃ (0.2C)

Charge: 15~45℃ (10A)

Discharge: -20~0℃ (0.2C)
Discharge: 0~10℃ (0.5C)

Discharge: 45~60℃ (0.5C)

Temperature of Max. Current Constant Discharge

10~45℃

Applications
UPS battery, home solar system, forklift, kayaking, boat, golf cart, street lamp
Structure Drawing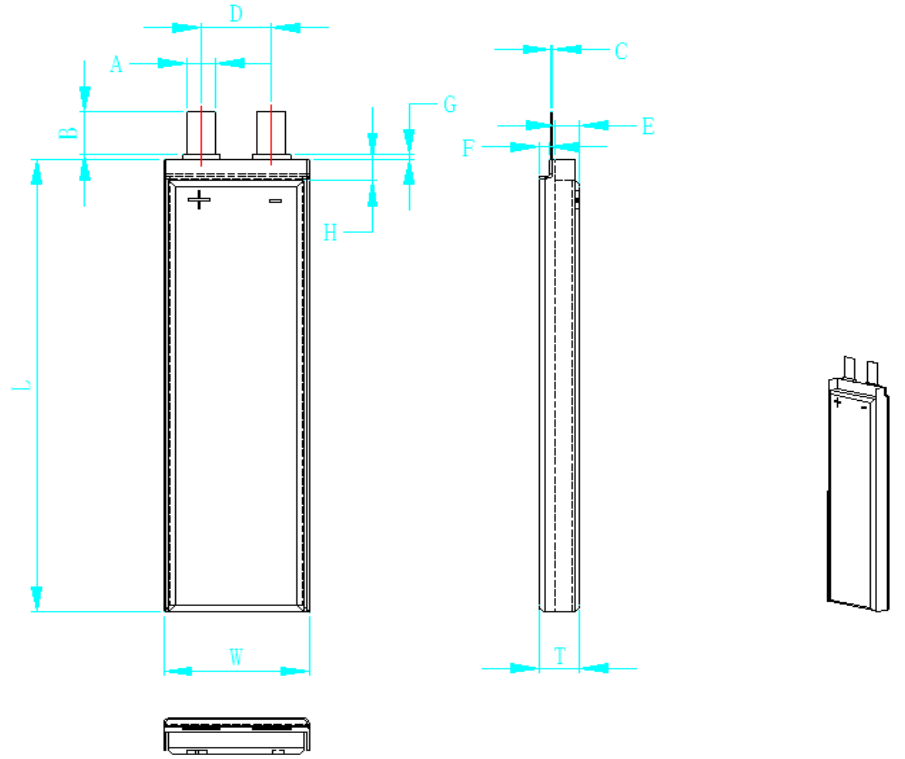 Would you like more information? Please CONTACT US
Related page
Lithium Polymer battery: Click Here
High Discharge Rate battery: Click Here
High Voltage battery: Click Here