FAA Names Drone Remote ID Tech Contractors
Editorial:VickyWu
Issue Date:2020-05-15
Views:2218
The FAA took another step towards a national unmanned air traffic management ecosystem that will help organize the teeming numbers of private drone in the nation's skies.
The agency announced awards to eight vendors, with plans to use drones for home delivery and other commercial applications. Airbus, AirMap, Amazon, Intel, One Sky, Skyward, T-Mobile and Wing, said the FAA, will develop in technology for Remote ID UAS Service Suppliers. The vendors were selected through a contracting process that began in 2018.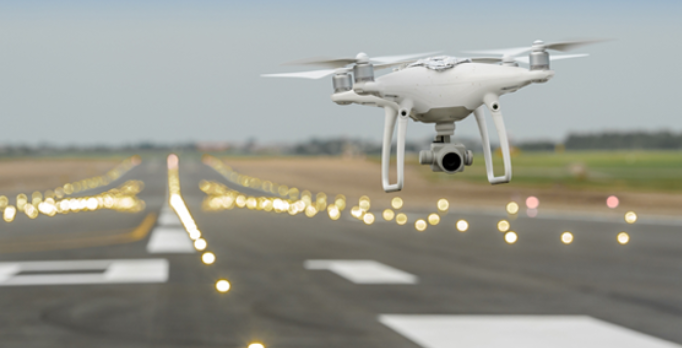 The lineup has considerable commercial muscle. Digital tech giants Amazon, Google and Intel have their own drone fleets for delivery, infrastructure monitoring and other applications. Google's parent Alphabet owns Wing. Telecommunications giants Verizon, which acquired Skyward in 2017, and T-Mobile are looking to a variety of applications for drones that tap into their broadband wireless networks.
Being able to identify drones and their locations will allow the small aircraft to share the busy national airspace with conventional commercial aircraft. The FAA said there are now 1.5 million registered drones with 160,000 remote operators.
The FAA has been working several projects and rules changes that will be incorporated into a UAS Traffic Management system. The system will use various technologies, such as the Low Altitude Authorization and Notification Capability that automates UAS operators' airspace authorization process to obtain airspace authorizations as well as the remote ID capability for aircraft that fly beyond the line of sight of their operators. A proposed rule issued in January would allow drones to fly at night and over people without requiring operators to get a waiver, if certain conditions are met.
The remote ID technology will allow drone identification and location information to safety and security authorities while in flight.
As the eight companies develop the technology, the FAA is also working on proposed Remote ID rule that will eventually require drones to have remote identification technology aboard. The finalized rule, said the FAA, will specify the ID technologies developed by the eight vendors. Once the rule is published, it said, other vendors can then apply to become Remote ID suppliers.
Article Cited: https://fcw.com/articles/2020/05/08/faa-drone-airspace-vendors.aspx
What do you think about the drone Remote ID? Please check us info@grepow.com
Related Articles
Related products
Comment(0)
Comment( Your email address will not be disclosed. Required fields are marked as * )