Commercial UAV Drone Market Analysis
Editorial:VickyWu
Issue Date:2020-04-29
Views:2498
In the age of advanced technological advancements and cut-throat competition, curiosity and survival instinct is the mother of all inventions.
Drones, also known as, UAVs came into existence for the sole purpose of reaching and traversing areas where it was arduous for man to maneuver.
With time, demand, and further progressions, drones began to be used for a variety of purposes, and newer models, sizes and prototypes were manufactured and produced.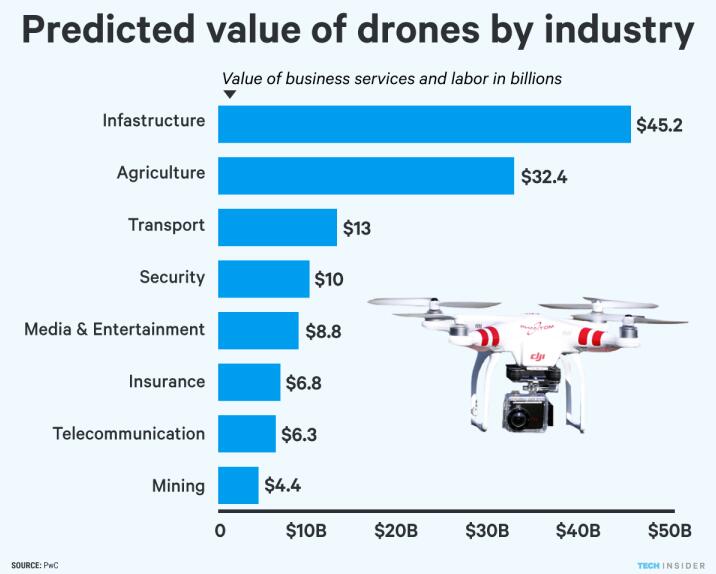 This article answers questions surrounding UAVs, their uses, manufacturers, and current industry trends and market breakdowns.
What is a UAV?
A UAV or an Unmanned Aerial Vehicle is a miniature pilotless aircraft, which is either controlled by a remote or an app and uses aerodynamic forces to navigate and perform desired functions.
They are used to carry small payloads, perform delivery and minor services, carry video and static cameras for photography and videography, and perform commercial and military inspections and operations.
Rise of Drones (Segments/Market Trends/Forecasts)
Business Insider Intelligence defines drones as aerial vehicles that can fly autonomously or be piloted by a remote individual. Under that criterion, Business Insider Intelligence expects sales of drones to surpass $12 billion in 2021, which is up by a compound annual growth rate (CAGR) of 7.6% from $8.5 billion in 2016.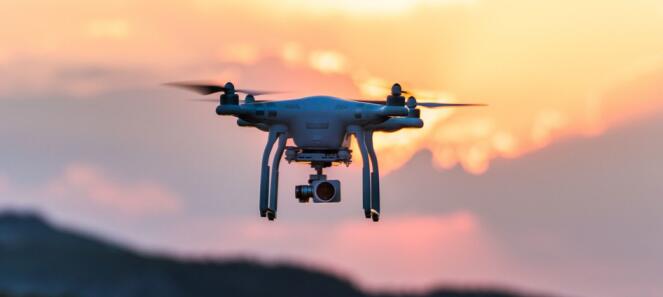 This growth will occur across the three main segments of the drone industry:
1> Consumer Drone shipments will hit 29 million, a CAGR of 31.3% by 2021.
2> Enterprise Drones (also known as Commercial Drones) shipments will reach 805,000 in 2021, a CAGR of 51%.
3> Government Drones: The Department of Defense allocated a budget of $2.9 billion in 2016 for more than 50 new drones for combat and surveillance, according to the Bard Center for the Study of Drones.
Who Are The Top Commercial UAV Manufacturers?
The nascent drone industry took a big step forward in 2015 as the Federal Aviation Administration (FAA) granted hundreds of new exemptions for companies to operate drones in the US. Those exemptions included many new use cases in a variety of industries including insurance, construction, and agriculture, all of which demonstrate the broad range of commercial applications for drones. Business Insider Intelligence has covered some of the most recognized and famed global drone makers.
It includes both established and startup companies, giving you a nutshell overview of the diverse, trending, and explosive industry of drones.
Below is a list of public and private companies that are the current biggest players in the dynamic commercial-use drone industry.
DJI (Dajiang) Innovations
With its headquarters in Shenzhen, China, and offices in the U.S., Germany, the Netherlands, Japan, South Korea, Beijing, Shanghai, and Hong Kong, DJI Innovations is the current leading name in manufacturing civilian drones by capturing an approximately 70% share of the drone market.
Their Phantom series is popular worldwide amongst professionals and hobbyists for its wireless technology and services such as GPS First Person viewing.
Ambarella
Ambarella is best known as the manufacturer of the chips in GoPro's action cameras, but the company also produces video-processing chips for other drone-makers. It brought HD and UHD video to drones for the first time, powering many of DJI's and Parrot's best-selling products.
Boeing
Although most of its drone are targeted towards the military market, Boeing has also ventured into the ocean drone space with its acquisition of Liquid Robotics. Boeing reported revenue of $20.0 billion reflecting lower 737 deliveries and higher defense and services volume in Q3 2019.
Source: https://www.businessinsider.com/commercial-uav-market-analysis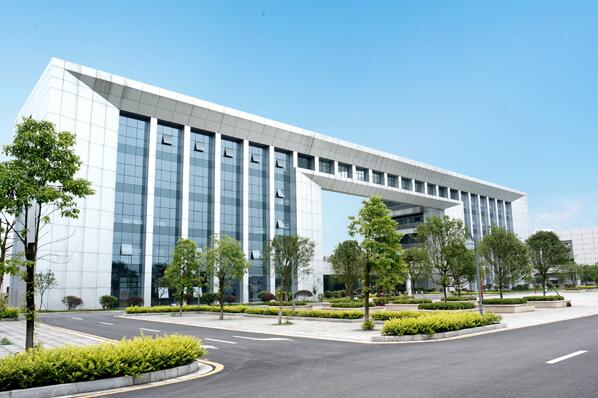 Grepow products high-quality and high-voltage batteries under its different brands, GensAce and Tattu. We are able to custom, high-voltage cells, high temperature, low temperature cell and offer a one-stop service for your battery designs and solutions.
More details can be found at our website at www.grepow.com or https://www.grepow.com/page/uav-battery.html. We can be reached at info@grepow.com for more information.
Maybe You Also Like:
1> Future of Drones: Applications & Uses of Drone Technology in 2020
Related Articles
Related products
Comment(0)
Comment( Your email address will not be disclosed. Required fields are marked as * )