CATL Chairman Yuqun Zeng Awarded Nobel Prize for Sustainable Development Contributions
Editorial:Phina
Issue Date:2023-11-10
Views:79
Yuqun Zeng, Chairman of CATL (Contemporary Amperex Technology Co. Limited), received the 2023 Nobel Prize for Special Contributions to Sustainable Development. The announcement was made on November 9th by the Nobel Sustainable Development Foundation in Munich, Germany. The award recognizes Zeng's outstanding contributions to advancing global electrification of transportation and the energy revolution.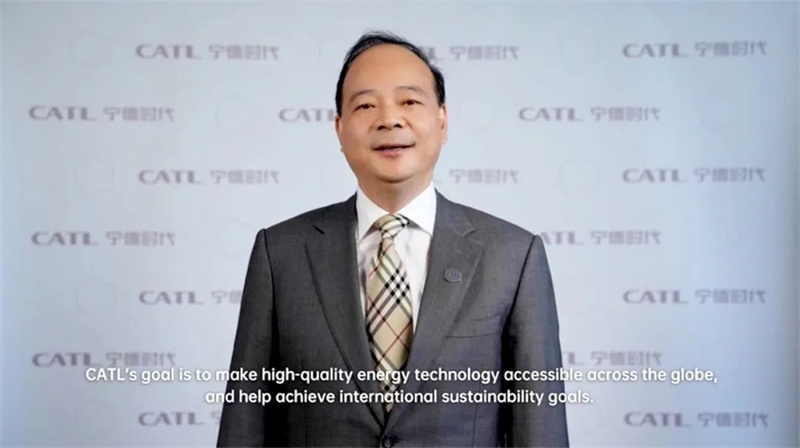 In his video statement, Yuqun Zeng expressed great honor in receiving the Nobel Prize for Special Contributions to Sustainable Development. He acknowledged the recognition of CATL's leadership in battery technology and the efforts made in accelerating global energy transition. Since its establishment in 2011, CATL has consistently driven the global application of high-quality energy technology through technological innovation, developing leading products and solutions to support the achievement of global sustainable development goals. Zeng stated, "In the future, we are willing to work together with all sectors of society to make greater contributions to sustainable development."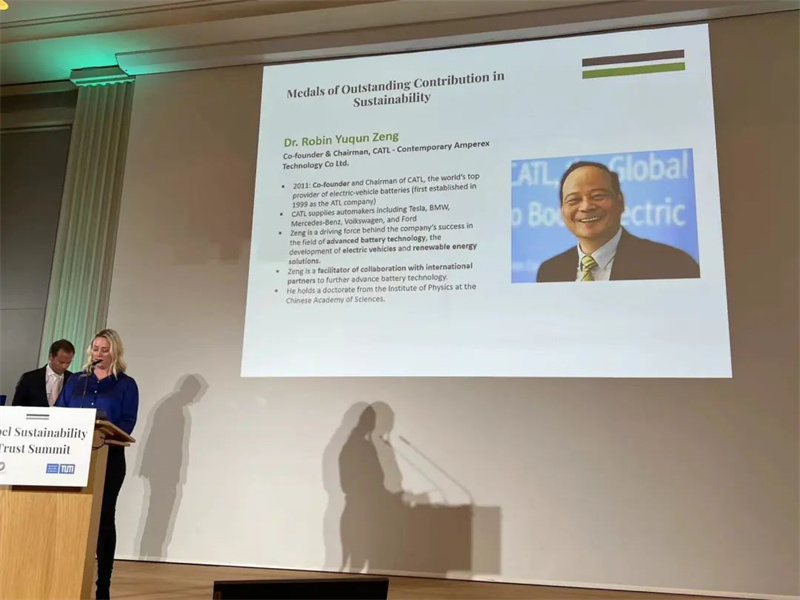 Peter Nobel, Chairman of the Nobel Sustainable Development Foundation, emphasized that the future of humanity is largely dependent on the sustainable use of Earth's resources and the ability to innovate with technology sustainably. The foundation aims to inspire individuals and organizations worldwide to develop sustainable technologies in critical resource areas such as energy, water, and agriculture, requiring significant intellectual engagement and financial support.
John Kerry, the U.S. Special Presidential Envoy for Climate and former U.S. Secretary of State, was also awarded the prize alongside Yuqun Zeng. Kerry played a crucial role in the Paris Climate Agreement negotiations.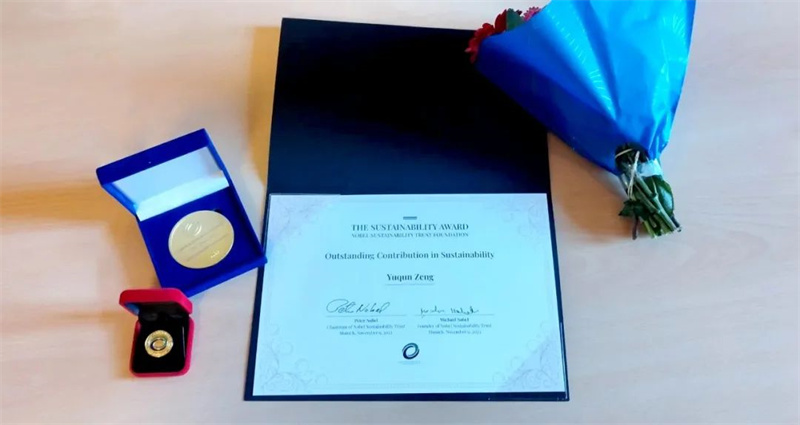 The Nobel Sustainable Development Foundation was established in 2007 by the Nobel family in Zurich, Switzerland, originally as the Nobel Charitable Trust Fund. The foundation encourages research, development, action, and implementation of sustainable solutions, and it awards individuals or organizations for outstanding contributions to sustainable development.
Related Articles
Related products
Comment(0)
Comment( Your email address will not be disclosed. Required fields are marked as * )