【New Product Revealed】Grepow Unveils Newest Product at UAV EXPO! Exclusive On-Site Showcase!
Editorial:danae
Issue Date:2023-06-03
Views:2376
June 2, 2023—At booth 9B53 of the UAV EXPO, Mr. Chen Bohai, Deputy General Manager of Grepow Batteries, is introducing Grepow's latest products to everyone. Grepow, since the release of the "Drone Battery 3.0 Era" concept last year, has launched three new products within less than a year, with two flagship products specifically designed for agricultural spraying drones.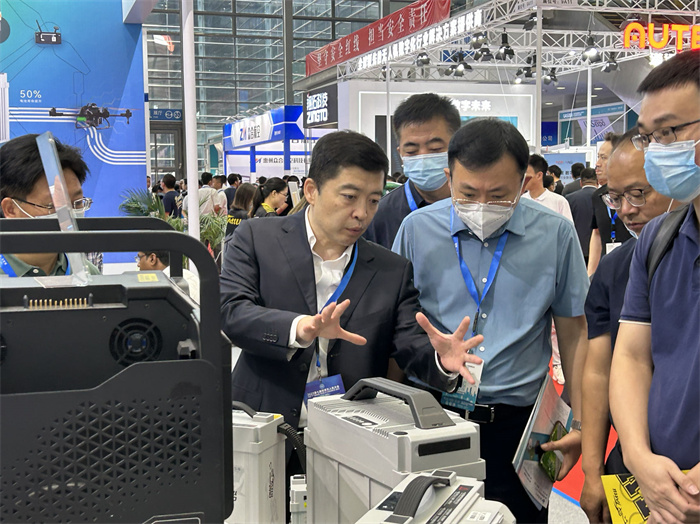 At last year's Drone Exhibition, the company introduced the concept of the "Drone Battery 3.0 Era," setting a new benchmark in the industry. This year, Grepow is showcasing a series of new drone power products and solutions, aiming to solve the power efficiency challenges in the "smart" path of the agricultural industry.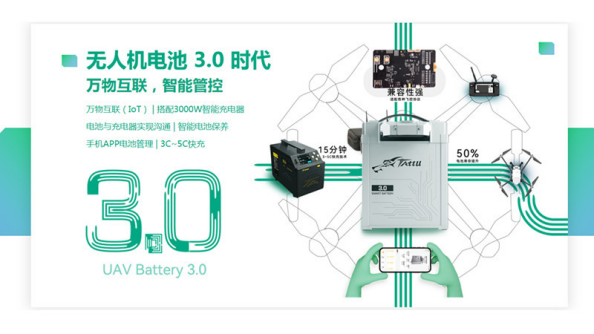 Smart batteries paired with a 9000W high-power charger
Using the traditional battery charging process, it takes close to an hour to fully charge a battery. By using the TA9000 + TATTU 18S smart battery for operations, two batteries can be charged simultaneously, and one battery can be charged up to 90% in as fast as 10 minutes, significantly improving operational efficiency and reducing labor intensity and production costs.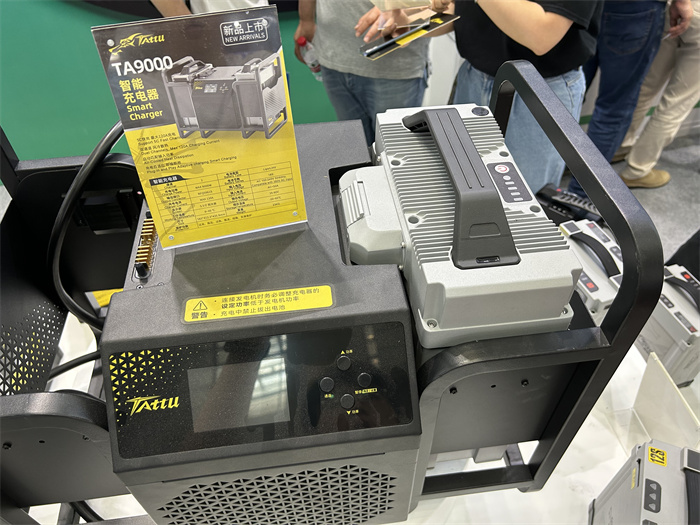 In terms of efficiency improvement, Grepow has introduced the TA9000 smart charger at this exhibition, which features a high power output of 9000W and 120A. It is compatible with industrial power supplies of AC 220V and 380V, providing rapid charging of up to 5C for drone batteries. Paired with Grepow's self-developed drone battery app, it can also monitor real-time battery information such as state of charge (SOC), individual cell voltage, charging cycles, current, etc. The TA9000, when paired with the TATTU 18S smart battery, can also achieve a plug-and-charge smart design, eliminating cumbersome operation steps and providing users with a more convenient and efficient charging experience, saving time.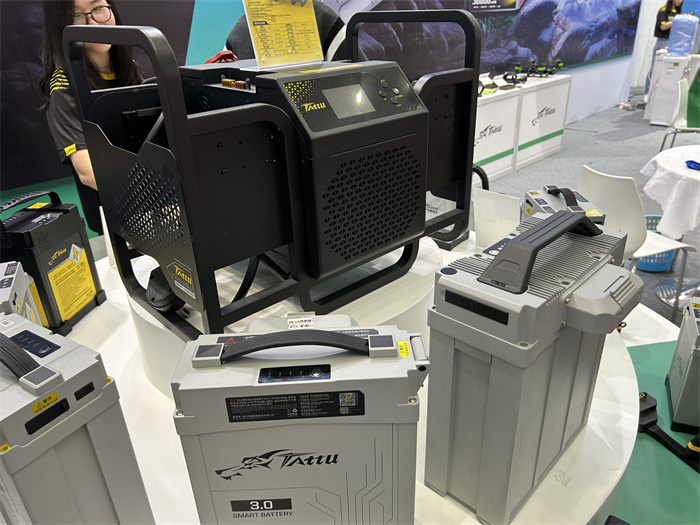 30000mAh 18S Smart Battery: With its large capacity, this smart battery can meet the long-flight requirements of 50L heavy-load agricultural drones. It can withstand fast charging rates of up to 5C, with a 90% charge achievable in just 10 minutes. It is equipped with MOS switches and smart communication, and users can view complete battery information through the TATTU app. Whether during charging or operation, it ensures stable and reliable battery performance, providing sustained power support for operations.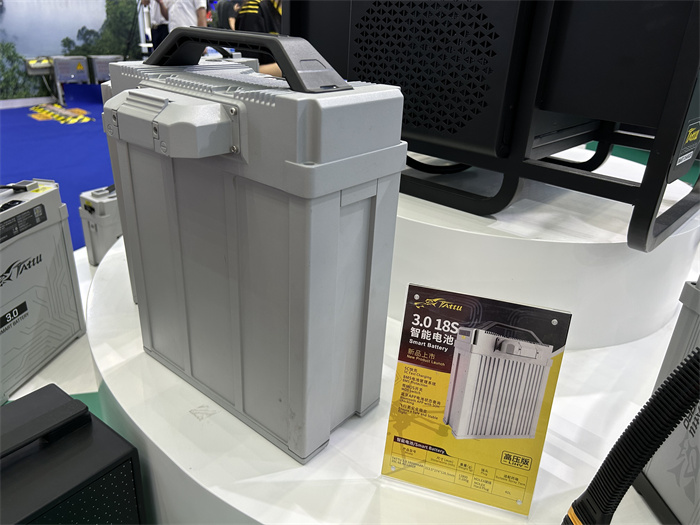 G-Tech Smart Ecosystem: As Grepow's self-developed model battery ecosystem introduced in 2023, it made its first appearance at the Beijing Model Exhibition in May. This system adopts the latest smart chips and unique exterior design, capable of smartly identifying various parameters. It enables plug-and-play functionality between batteries and chargers, providing users with comprehensive data control and feedback. It will bring unprecedented convenience and experiences to the model and drone industries.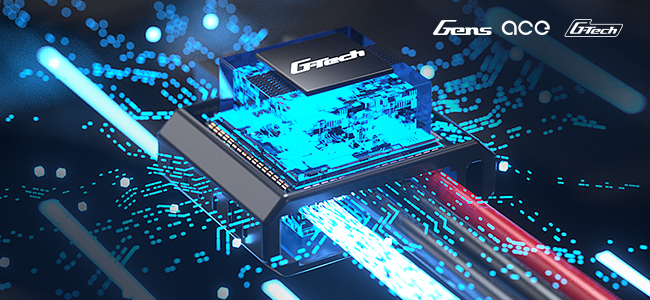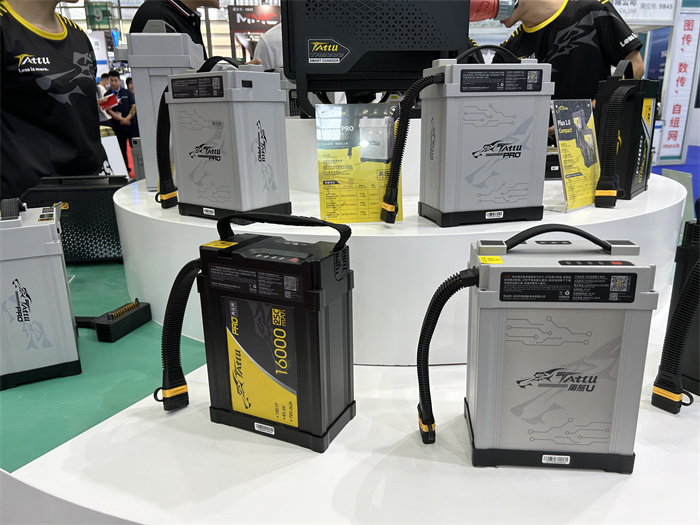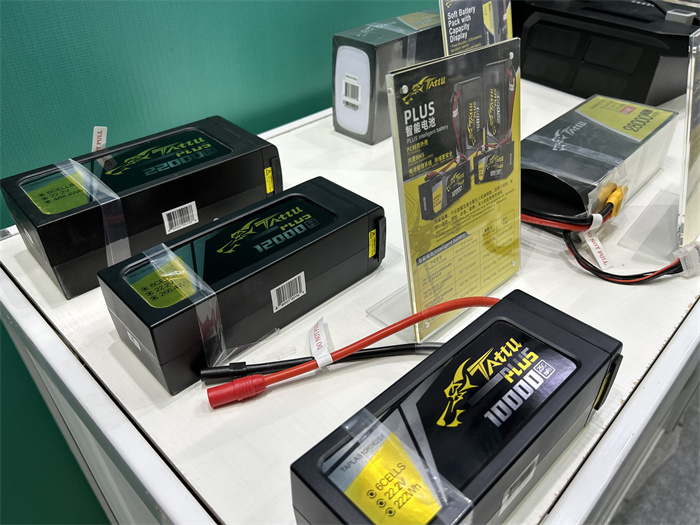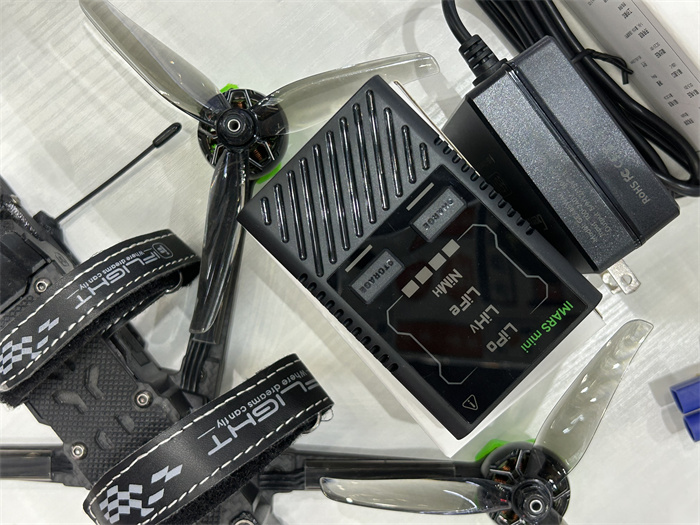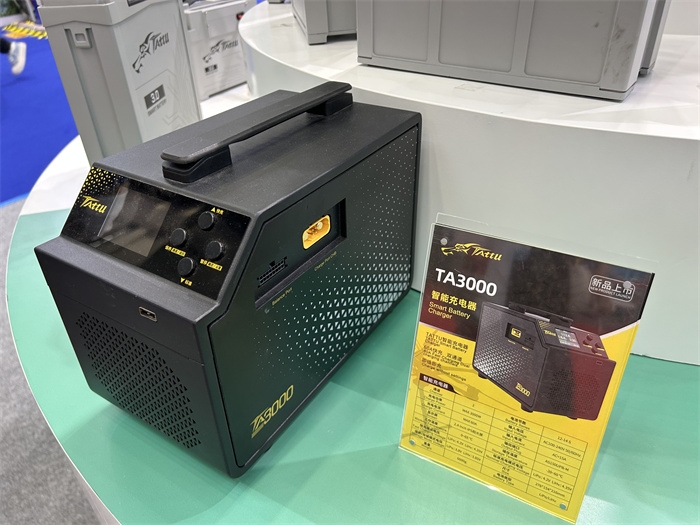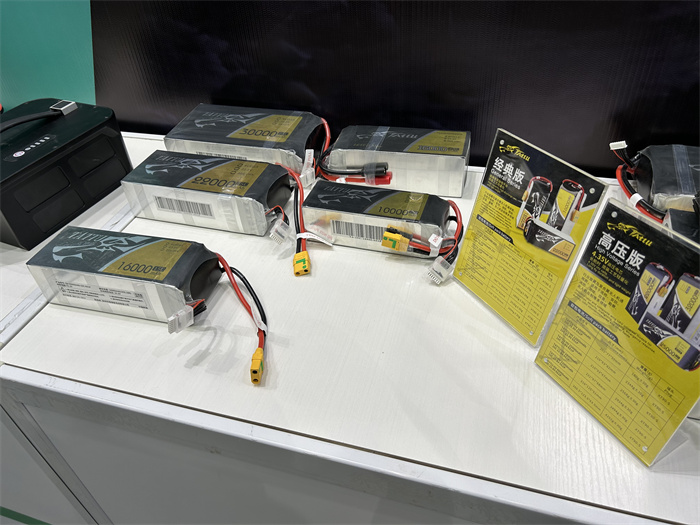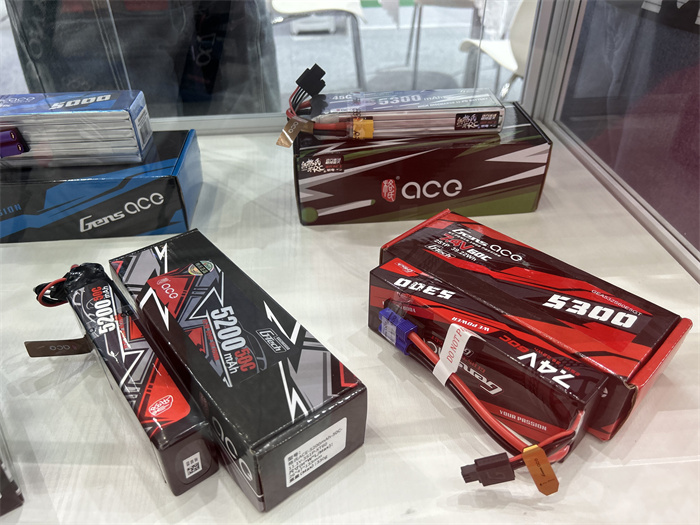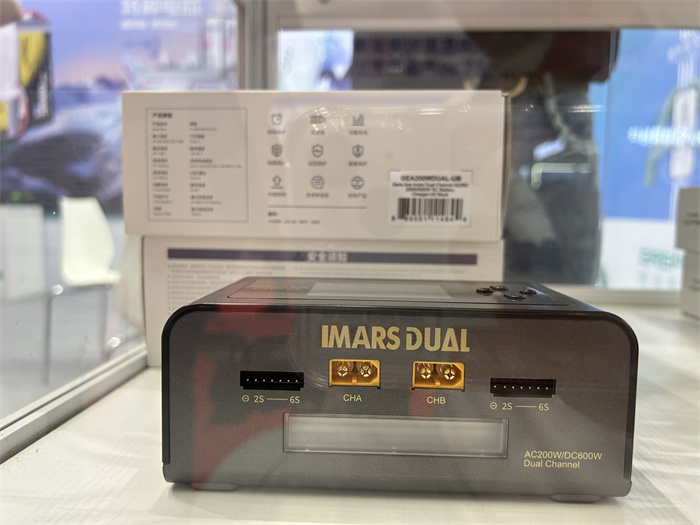 Grepow joining forces with outstanding domestic and foreign enterprises to jointly promote the development of the drone industry
At the booth, Grepow's display has attracted the attention of numerous visitors. During the exhibition, industry experts, peers, and customers have stopped by to exchange ideas, highly appreciating Grepow's product design, technological innovation, and quality control, and expressing confidence in its smart power solutions for the industry. These positive feedbacks are recognition of Grepow's continuous efforts and also motivate the company to pursue excellence and continue innovating towards the goal of becoming a leading domestic drone power solution provider.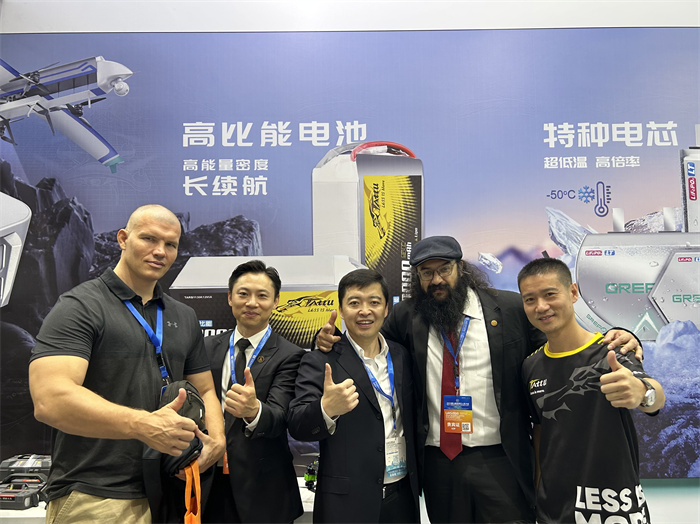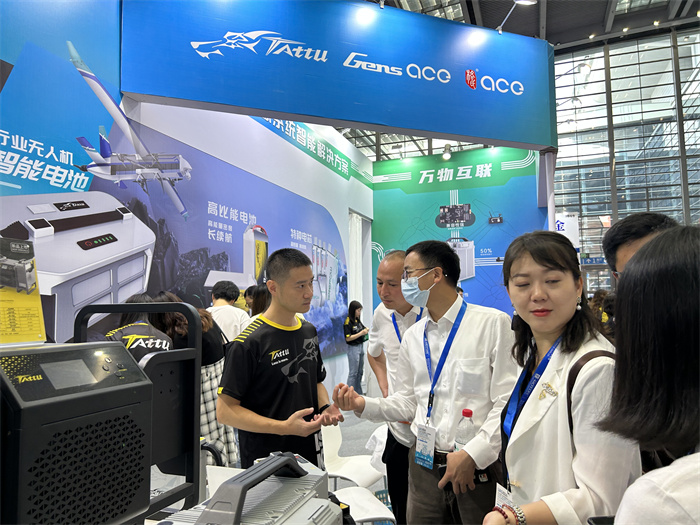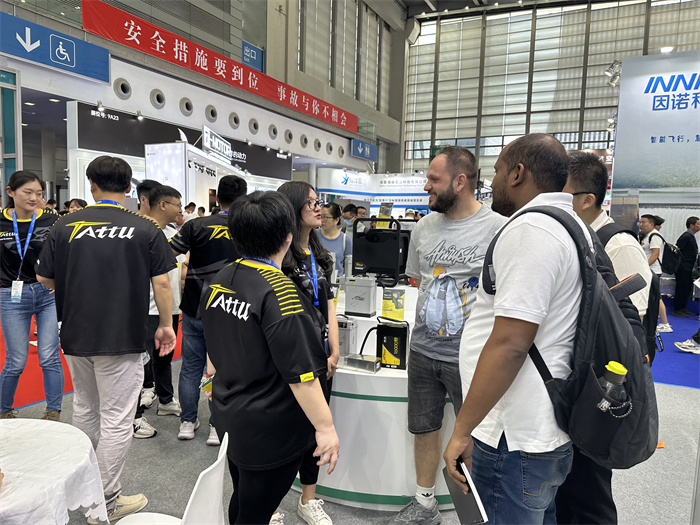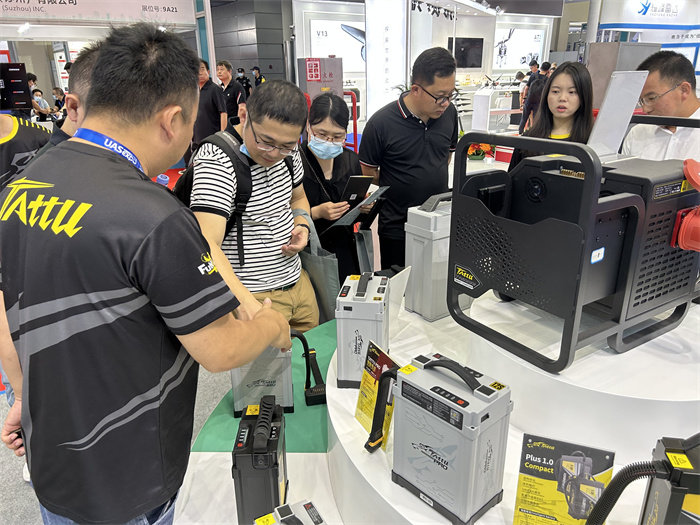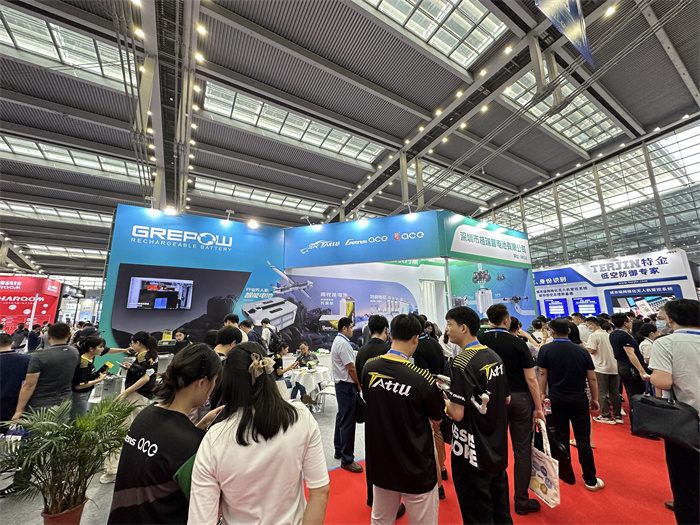 With 25 years of development, Grepow has been driving innovation in drone power systems
Grepow was founded in 1998 and is headquartered in the technological innovation hub of Shenzhen. After 25 years of relentless effort and continuous innovation, it has become one of China's leading suppliers of drone batteries. With its high-quality and high-performance products, Grepow provides strong support to customers and has established a good reputation in the industry.
On the occasion of its 25th anniversary, Grepow, at this moment worth celebrating, takes this exhibition as an opportunity to showcase its fruitful achievements and technological strength in the field of drone batteries. At the same time, Grepow will demonstrate its firm commitment and future vision for the development of the drone industry.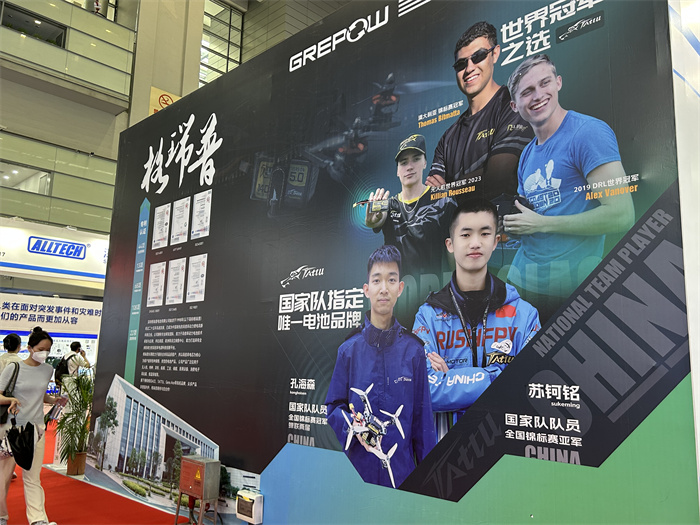 Two "Green Energy" forces collaborate across industries, with on-site "stamp collection" activity
In order to immerse the audience fully in the exhibition atmosphere, Grepow has collaborated with the organizer and China Post for a cross-industry collaboration, hosting a "stamp collection" activity. Within the exhibition hall, there are 8 stamp collection stations located in different corners. Participants can personally visit these stations to collect the "unique" exclusive stamps, making this unique interactive activity a memorable exhibition experience for the audience!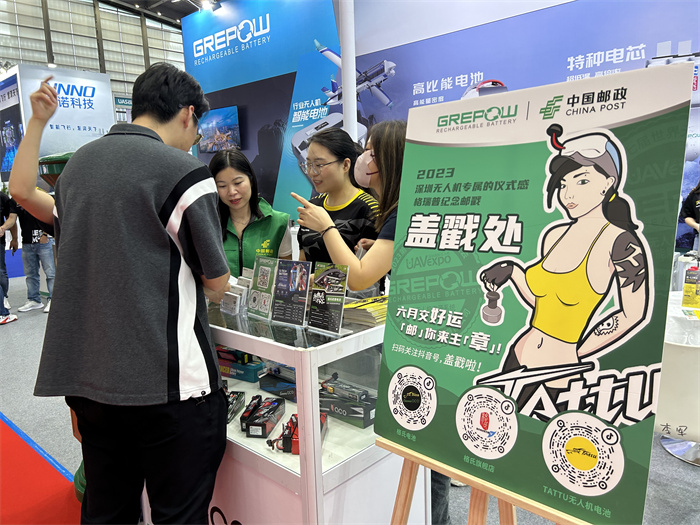 Conclusion
As a socially responsible company, Grepow places emphasis on sustainable development. The company actively promotes the practice of green environmental concepts, integrating environmental requirements into product design and production processes. By adopting advanced materials and manufacturing processes, energy consumption and environmental pollution are reduced, providing customers with more environmentally friendly and reliable products.
Grepow firmly believes that through technological innovation and win-win cooperation, it will work together with its partners to promote the development of the drone industry and make greater contributions to social progress. Looking to the future, Grepow will continue to be customer-oriented, constantly pursue excellence, establish close cooperative relationships with outstanding domestic and foreign enterprises, and jointly explore new possibilities in the field of drone power systems.
Related Articles
Related products
Comment(0)
Comment( Your email address will not be disclosed. Required fields are marked as * )