Lokithor Showcases Innovative Jump Starters at SEMA SHOW 2023
Editorial:Phina
Issue Date:2023-11-01
Views:269
From Oct. 31 to Nov. 3, 2023, the SEMA Show in Las Vegas, USA once again became the focus of the automotive industry, attracting automotive enthusiasts and industry professionals from all over the world. In this event, Lokithor, a sub-brand of Grepow, made a shining appearance with a variety of new products, including multi-functional jump starters and upgraded versions of emergency starter power supplies, which once again attracted a lot of attention from the audience and received many favorable comments.


Lokithor, as a subsidiary of Grepow, has been committed to providing excellent products for automotive enthusiasts and professionals. Since the launch of the first multi-functional emergency starter product, Lokithor has continued to develop and grow, and has continuously introduced products with outstanding performance and excellent cost performance, making the product line more diversified.
Lokithor attracted many visitors on the first day of the SEMA show. Brand representatives from the US branch enthusiastically introduced to visitors a number of innovative jump starters developed by Lokithor, which are not only excellent in performance, but also offer superior portability and multi-functionality.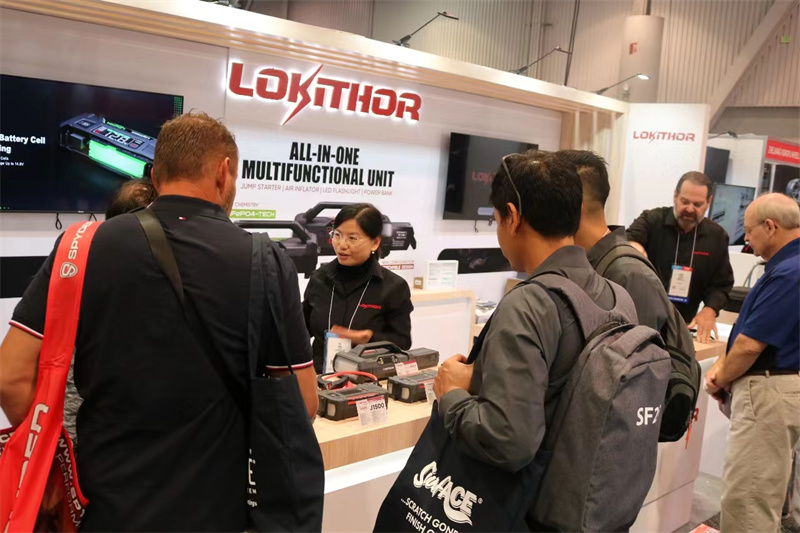 The newly launched multi-functional jump starters not only excels in starting car engines, but also makes innovations in its structure to multiply comfort, in addition to its regular functions such as cell phone charging and LED lighting, etc. The fusion of these functions makes the Lokithor Jump Starters a powerful tool that is not only very practical in emergencies, but also suitable for outdoor adventures and travels.
In addition, the exterior design of Lokithor jump starters is also more exquisite, in line with the aesthetic standards of modern automobiles, becoming a fashionable style leading similar products.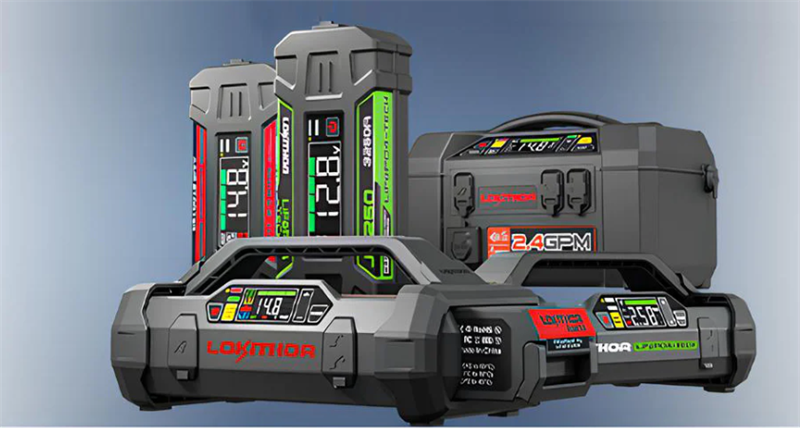 The upgraded version of the new jump starters aroused extensive interest from the professional audience, and Lokithor's professional technical team developed more practical functions according to consumer demand: plug-in replacement battery, car battery diagnosis, etc. The new jump starters with new functions is also suitable for outdoor adventures and travels. The new function-enriched jump starters was recognized by the on-site audience. The combination of these functions makes Lokithor a must-have emergency tool for automobiles, which not only saves your car on the road, but also meets a variety of daily needs.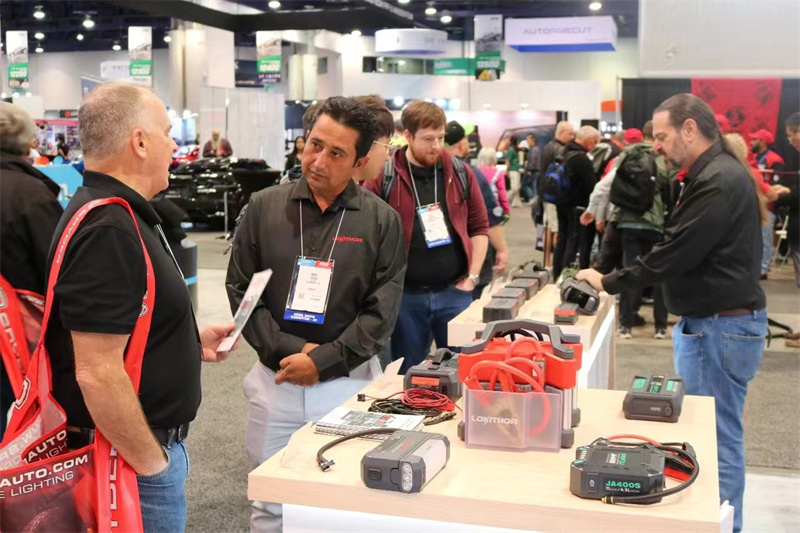 New products on site: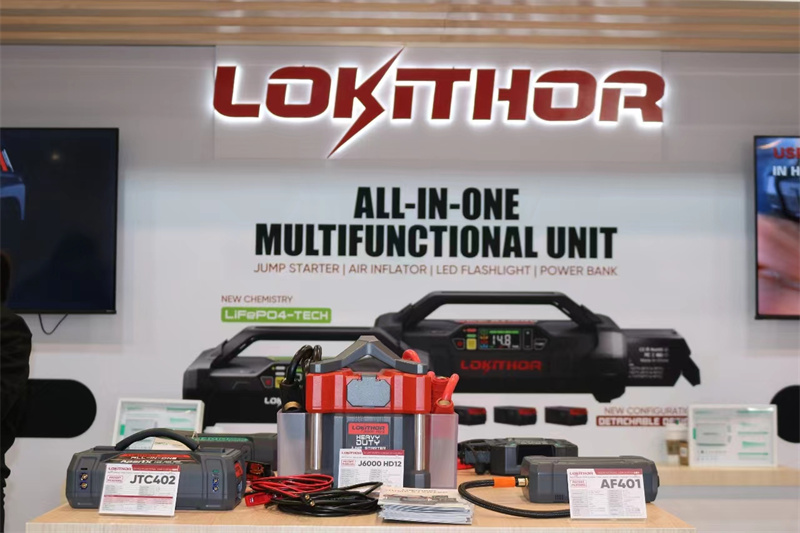 Lokithor, as a sub-brand of Grepow, will continue to drive the development of the automotive accessory market, providing users with more innovative and high-performance options. Whether you are a professional tuner or a car-loving consumer, Lokithor's products are worth your attention and experience. This SEMA SHOW has shown us a vibrant future in the automotive accessories field, and our Lokithor brand of quality products will add to the innovation and development of the industry in the auto parts field.

SEMA SHOW is still on-going, welcome to visit Lokithor Booth No. 12669 to communicate and experience the latest products with us in person!
Related Articles
Related products
Comment(0)
Comment( Your email address will not be disclosed. Required fields are marked as * )