At one time, a survey by the Japan Economic Research Institute showed that Chinese battery manufacturers accounted for more than 60% of the global automotive lithium-ion battery market. China's smart lithium battery market has developed rapidly, and a number of high-quality smart lithium battery manufacturers have emerged. This article introduces you to the best smart lithium battery manufacturer in Shenzhen – Grepow Battery.
At present, in the Shenzhen market, excellent smart lithium battery manufacturers have their own advantages, leading the way, occupying a place in the market. As the best intelligent lithium battery manufacturer in Shenzhen, Shenzhen Grepow Battery is an intensive market with a wide range of battery products. It is known for its high rate and high quality. The model friends highly value the battery quality of Grepow battery manufacturers. Then let's introduce the Grepow battery in Shenzhen.
Founded in 1998, Shenzhen Grepow Battery Co., Ltd. has 3,000 skilled workers. The production base covers an area of ​​30 mu. The factory has a production area of ​​about 150,000 square meters. More than 200 professional engineers and technicians are the only independent research and development companies in China. Simultaneous production of nickel-metal hydride batteries, polymer lithium batteries, and lithium iron phosphate batteries, and all of them reach the high-end professional power battery manufacturers in the same industry. The Grignard battery has 格氏 ace, TATTU battery, and Gens ace three lithium polymer battery brand.
Tattu is a professional drone lithium battery brand under the company. It is widely used in the fields of film and television aerial photography, agricultural plant protection, geological exploration, forest fire-prevention, flood fighting and rescue, and environmental monitoring. Grepow 's ace is widely used in the field of car model batteries and model batteries.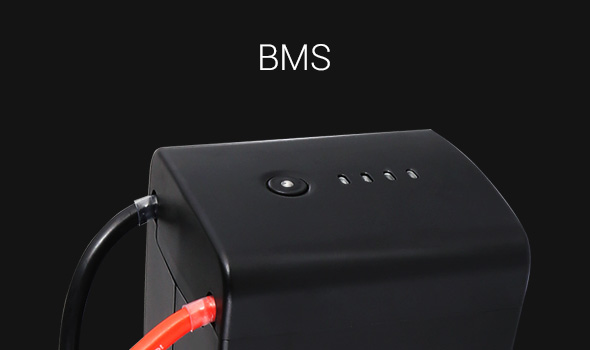 There are some shortcomings for rechargeable batteries, such as a low rate of power storage, short life cycles, series or parallel circuits, safety, difficulty in estimating battery power, etc. Furthermore, the various characteristics of batteries are also very different. The GREPOW's batteries can be customized to include BMS. BMS system, commonly known as Battery Manager system, can more intelligently manage and maintain each cell, improve battery utilization, prevent battery overcharge and discharge, pro-long battery life, and monitor battery status.
The "Made in China 2025" strategy has achieved phased results through the advancement of time. By summarizing the work experience in recent years, the state is expected to further accelerate the promotion of the "Made in China 2025" strategy, which is of great significance for intelligent power battery companies. As the best smart lithium battery manufacturer in Shenzhen, Grepow Battery is also facing opportunities and challenges!
If you are interested in our products, please don't hesitate to contact us at any time!
Email: info@grepow.com
Grepow Website: https://www.grepow.com/