AR Glasses Battery Models And Manufacturer
Editorial:Amily
Issue Date:2022-05-23
Views:1143
Google is one of the crucial pioneers of AR smart glasses. Google I/O 2022 was held on May 12, during which Google officially showed the new generation of Google AR glasses concept machine, supporting 24 languages real-time translation and AR caption display function.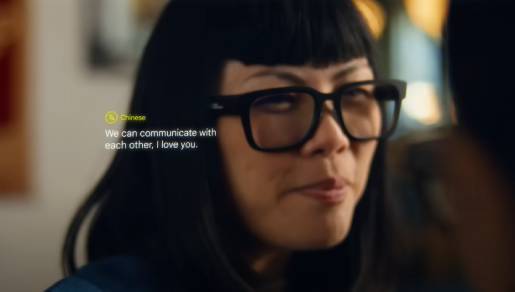 AR smart glasses with real-time translation (Source: Internet)
The new generation of Google AR glasses has numerous application scenarios based on real-time translation and AR caption display function. On the one hand, it can help communication between different languages, supporting 24 languages such as English, Chinese and Spanish to meet the communication needs of users in scenarios such as traveling abroad, studying abroad and making friends; on the other hand, it can assist hearing-impaired elderly people and hearing-impaired people to better integrate into life and improve the quality of life.
The new generation of Google AR glasses helps users to get real-time conversation content and achieve more fluent communication by collecting conversation information and then displaying subtitles on the lens. Then, the longer the battery life of AR glasses, the more friendly and attractive they are to us. As you know, the battery life of any electronic product is related to the battery model and category. What are the AR glasses battery models? And is there a trustworthy AR glasses battery manufacturer?
AR glasses battery models
The battery for AR glasses has a great feature that is irregular in shape or has a certain degree of thinness. The lighter the device is worn on the head, the better. So this also determines that AR glasses batteries are generally used shaped batteries, such as the L-shaped battery of Grepow is a perfect choice for AR glasses.
Voltage: 3.8V (Full charge voltage: 4.35V)
Battery capacity: 2050mAh
Size: L*W*H: 50*11*8mm (support customization)
There are 3-4 models of gun-type battery suitable for AR glasses battery.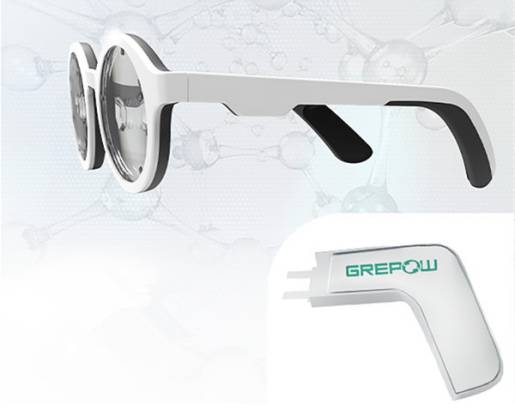 AR and smart glasses with 7-shaped batteries
b. Battery model name: the customized battery of irregular shapes
Voltage: 3.7V/3.8V/3.85V (full charge voltage: 4.3V)
Battery capacity: to be customized
Battery thickness: >0.5mm
Minimum width: 6mm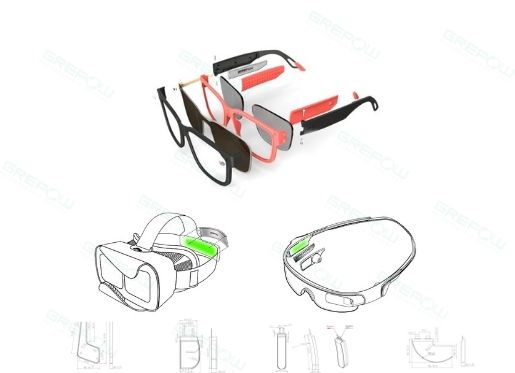 AR and smart glasses with irregular batteries[
AR glasses battery manufacturer
AR glasses battery manufacturer -- Grepow. Founded in 1998, Grepow was an advanced technology company specializing in the R&D and production of NiMH, Li-Polymer batteries, and Li-Ion and the development of power management systems. After 24 years of development, Grepow has now become a manufacturer of high-rate batteries, low-temperature batteries, high capacity batteries, shaped batteries and button batteries. Since 2013, Grepow Battery Co., Ltd. has been dedicated to the research, development and production of smart wearable batteries. Having the proprietary battery raw material formula and core cutting-edge technology (laminated sheet technology) in the battery industry, Grepow is one of the leading edge lithium battery manufacturers in the domestic large lithium battery industry. Since its establishment, we have cooperation project services with many Fortune 500 companies. The types of shaped batteries produced by Grepow are ultra-thin batteries, bending batteries, L-shaped batteries, round lithium batteries, triangular batteries, hexagonal batteries, ultra-narrow batteries, C-shaped batteries, D-shaped batteries, and polygon batteries. The shaped batteries manufactured by Grepow use special technology and techniques to maintain stable capacity, working voltage, and safety performance of shaped batteries well.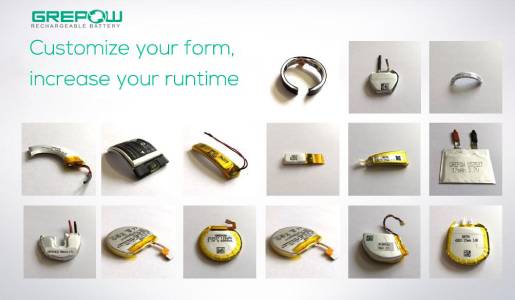 The minimum thickness of the shaped battery manufactured by Grepow can reach 0.5mm, the minimum width can reach 6mm, and the minimum weight can reach 9g. Meanwhile, Grepow can also customize the battery according to the customer's needs, such as in space, size, voltage, and capacity, and we can provide the completed AR glasses battery solution. If you need irregular shape batteries for your electronics, just feel free to contact us. And more articles you may be interested in and you can follow us on Grepow Blog.

Related Articles
Related products
Comment(0)
Comment( Your email address will not be disclosed. Required fields are marked as * )