Researchers at the University of Cambridge collaborated with Jiangnan University to develop technology that is embedded into fabric. They published their findings in "Wearable solid-state capacitors based on two-dimensional material all-textile heterostructures" under the journal Nanoscale. They argued that graphene inks can be used to store and release charges in textiles.
Picture source: www.sciencedaily.com
The researchers designed an ink that is cheap and environmentally friendly and can be applied directly to fabric via a simple dyeing process, which allows the technology to be integrated into the fabric. To make such fabric, researchers placed a sheet of graphene into low-boiling solvent to form an even and then conduit. Multiple layers of graphene and hexagonal boron nitride (h-BN) create a space where storage charge was possible.
In comparison, most other wearable products just place rigid electronics on plastic or textiles, and the fabric can be damaged during wash or or even contain toxic materials.
From this research have come many opportunities for business with wearables dealing with healthcare, military, etc. Having this new technology embedded into fabric opens up a new realm of possibilities, and it's exciting to see how clothing will change in the future.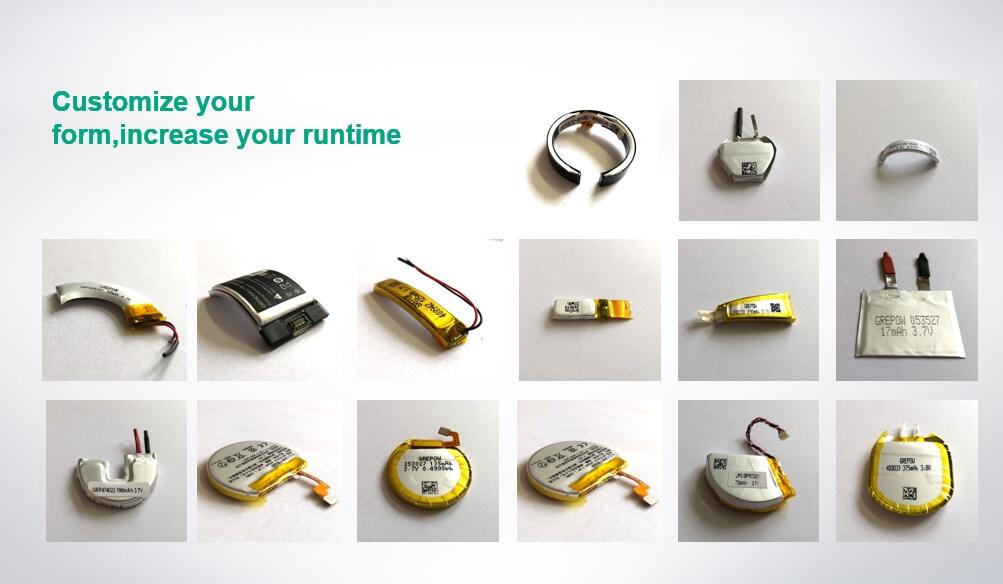 Grepow special-shaped batteries
But for now, consider Grepow for your smart wearable devices. We cater to numerous applications for custom-made wearables. We specialize in custom, semi-custom, and off-the-shelf batteries, and we've been in the industry since 1998. With over 200 engineers and 3,000 workers in our factories in China, we are confident in our experience to deliver outstanding products.
More information on our special-shaped batteries can be found here: https://www.grepow.com/page/shaped-battery.html
Contact us at info@grepow.com.