Shenzhen International UAV Expo 2021
May 21-23|Hall 2,SZCEC, Shenzhen, China
GREPOW Booth: 2B27
The Shenzhen International UAV Exhibition will be held in Hall 2 of the Shenzhen Convention and Exhibition Center, China from May 21-23, 2021. The 6th Shenzhen International UAV Exhibition 2021, hosted by China UAV Industry Alliance and Shenzhen UAV Industry Association, is currently the largest UAV exhibition in China, bringing together the latest technological achievements from the global UAV field , To create the best platform for global drone companies to open up the market.
As a global UAV industrial base, Shenzhen has unique advantages and has become the vane of the UAV market in China and even the global UAV Expo. The UAV Expo will present the world as a global UAV base. Shenzhen Grepow Battery Co., Ltd., as the world's top drone battery manufacturer, will also participate in this year's drone exhibition. Our self-owned brands "格氏ACE", "GENS ACE" and "TATTU" are renowned home and abroad. This time we will show you some professional UAV batteries, stay tuned!
Grepow has many ready-made drone batteries, and can also provide drone battery customization services according to your needs. More information can be found here: UAV battery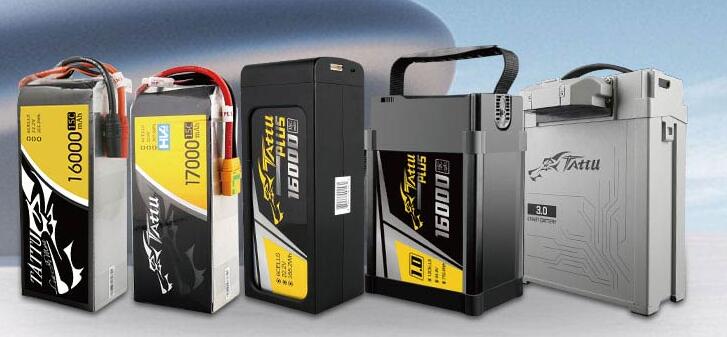 What applications are Grepow batteries used for?
Industrial UAV
Police UAV, Agriculture Plant Protection UAV, Maritime UAV, Fire UAV, Mapping UAV, Border Patrol Drone, Conservancy UAV, Power Patrol Drone, Earthquake Relief UAV, Meteorological UAV, Forestry UAV, Logistics UAV, Communication UAV, Transport UAV, Emergency Rescue UAV, Fisheries UAV, Unmanned Helicopter, etc.

Commercial UAV
Aerial Drone, Express UAV, Multi-rotor UAV, Single-rotor UAV, Racing Drones, Model Airplane
Unmanned System
Miniature Drone, Unmanned Underwater Vehicle, Unmanned Boat, Unmanned Vehicle, Unmanned Powered Parachute Aircraft, Robot Aircraft.
Articial Intelligence Robot
Various Service Robot, Industrial Robot, Unmanned Boat, Unmanned Air Vehicle, ROV,Fire Robot, EOD Robot, Patrol Robot, Public Security Robot, AI Product, etc.
If you are interested in our battery products, please come to the exhibition and communicate with us, we will wait for you here!(May 21-23)
Email: info@grepow.com
GREPOW: https://www.grepow.com/