Most Smart home speakers not suitable for outdoor
Smart home speakers are almost everywhere in every home. Though they always have in-built batteries, they are discredited when used outdoors, because of the fast power consumption and relatively large volume.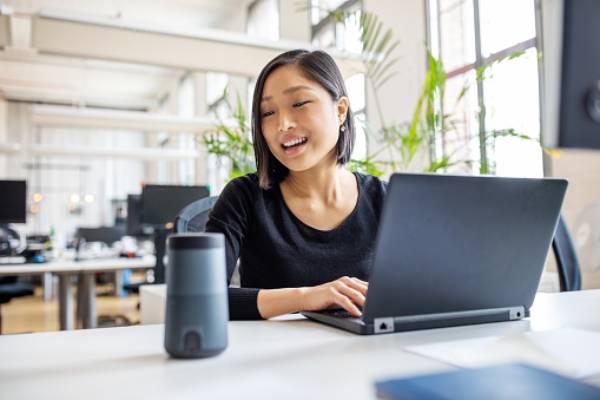 Smart home speakers suitable for homeworking
You need portability - something to be taken to the park, beach, on the way, ride hike, or just to the backyard. You can find a ton of portable Bluetooth speakers, battery-powered but fewer portable smart speakers. It's because it's hard to stay connected to a Wi-Fi network when you get out and around.
Here a newborn Battery-Powered Portable Smart Speaker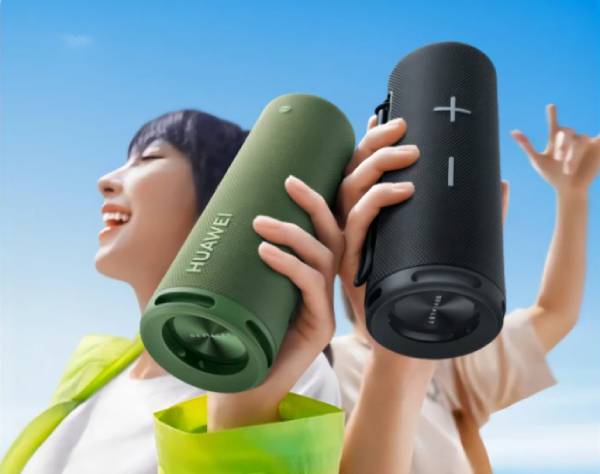 Huawei Sound Joy(source from Internet)
Recently, at Huawei 2022 Whole House Intelligence and All-Scene New Spring Conference, Huawei Sound Joy was officially launched at the meeting. This is Huawei's first portable smart speaker with a built-in battery, a point-to-point solution aim at the user's demand for speaker mobile portability.
Ultra-long life is one of the highlights Huawei Sound Joy positions. Specifically for the Huawei Sound Joy, it uses a combination of an 8800mAh high-capacity battery and 40W super-fast charging. The former can guarantee 26 hours of continuous playback when using Bluetooth connection and 16 hours in AI mode; the latter can exchange 10-min charging for 60-min of playback experience when the user is out in an emergency.
A built-in ultra-long life battery makes the Portable smart speaker the most prominent portability feature, breaking the limitations of the space environment. Since Huawei Sound Joy is equipped with a touch of sound transmission, intelligent interaction, home control, and other intelligent features, it allows consumers to use it with peace of mind outdoors and indoors.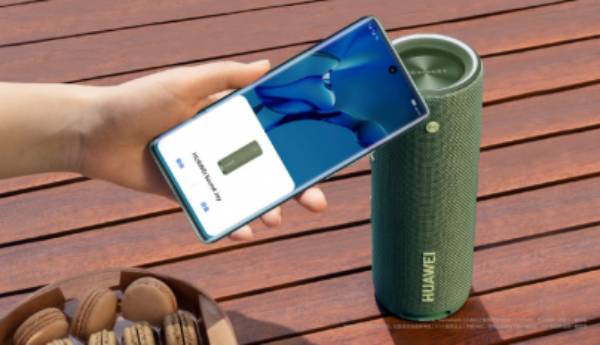 A touch of sound transimission by NFC(source from Internet)
That said, if the smart speakers get a long work time, it is welcomed by outdoor activities and batter with lightweight as well as portable volume.
We all know that if the portable smart speaker is used for a long time, long battery life and high-quality battery play a dominant role. The lithium polymer battery (lipo) for power supply to ensure continuous, efficient, and stable operation of the product to meet the user's requirements of long playing, reliability and safety. So what is the top portable smart speaker battery manufacturer?
A top portable smart speaker battery manufacturer
Portable smart speaker battery source manufacturer -- Shenzhen Grepow Battery Co., Ltd. (abbreviation: Grepow)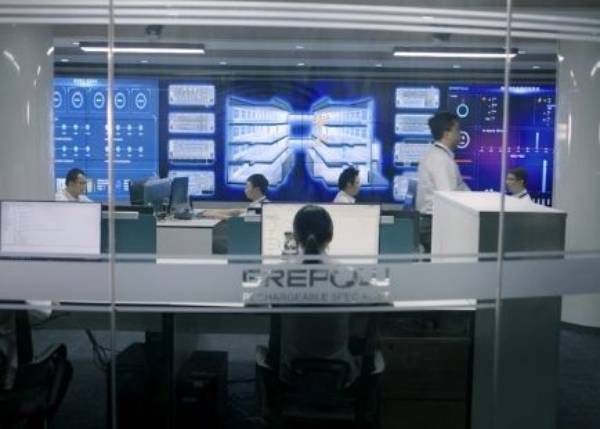 Grepow Battery Research and Development Department
Founded in 1998, Grepow is one of the earliest lithium battery manufacturers in contact with stacking pouch cells, as early as 2007 has established a lithium battery division to specialize in the manufacture and development of stacking pouch-cell lipo batteries. So far, it has become a well-known stacking battery manufacturer at home and abroad, mainly producing: lipo battery, nickel-metal hydride battery (Ni-MH), and lithium iron phosphate battery(LiFePO4), which are widely adopted by the consumer market, small household appliances, 3C digital, smart speakers, vacuum cleaners, power tools, communication tools, toys, personal healthcare, emergency lighting, medical devices, scientific expedition, etc...
As a leading manufacturer of lipo batteries such as electronic consumer products, small household appliances, 3C digital products, etc.. Portable smart speaker lithium polymer batteries produced by Grepow with long battery life, light and thin can be assembled in any shell, with high specifications, safety protection performance and good charge and discharge performance as the priority. What's more, Grepow can also design battery customization solutions for high-end smart speakers on request.
Portable smart speaker battery model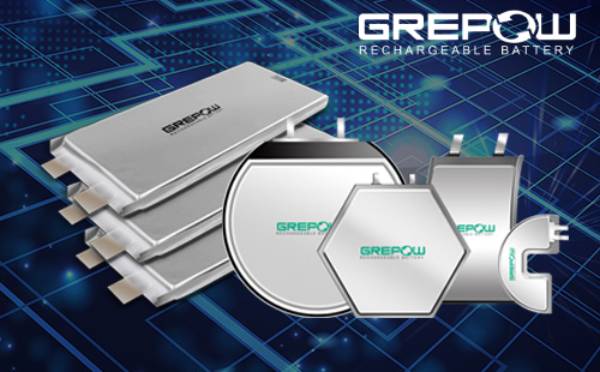 Grepow Lipo Batteries
Attribute: Parameter depends on the products
Brand: Grepow (GRP)
Voltage: 3.7V (support customization)
Discharge rate: 1C (support customization)
Battery capacity: Support customization
Battery Type: lipo
To manufacture a pleasing Battery-Powered Portable Smart Speaker, Grepow Battery is ready. So please contact us if you need a high-quality rechargeable battery.
And you can follow us for more latest info.

Official Web: https://www.grepow.com/
Grepow Blog: https://www.grepow.com/blog/