According to the media reports, scientists have developed a wearable device in the form of a wristband that has a special coating that collects body heat to generate electricity. The base of the device is non-toxic, non-allergenic, and made of ordinary old cotton fabric.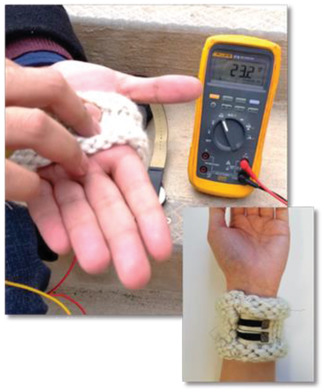 picture source: onlinelibrary.wiley.com
Researcher Trisha Andrew, Associate Professor of Chemistry and Chemical Engineering at the University of Amherst, and Graduate Student Researcher Linden Allison at the University of Amherst described their findings in "A Wearable All-Fabric Thermoelectric Generator," published in the journal Advanced Materials Technologies. Their team has previously made similar energy-harvesting devices from other ingredients as well.
In theory, one end of the fabric touches the skin while the other is exposed to air. The greater the temperature difference between the two ends, the greater the electrical output. The technology behind this wearable device provides a steady trickle of energy to charge the battery within and may be suitable to power other wearable devices such as fitness trackers and medical monitors.
For now, the research team at the University of Amherst has applied for a patent for their new technology and are currently considering its usage on other, future wearable products.
If you are looking for an appropriate battery for your product, Grepow provides custom-made batteries for a variety of applications in wearable devices, IOTs, etc.
Below is a list of some products that we can provide customized battery for:
Smart watches, smart bracelets, smart glasses, AR/VR, GPS tracking sensors, IoT devices, smart display cards, smart helmets, Bluetooth headset, hearing aids, smart belts, smart clothing, heating apparels, smart rings, intelligent jewelry, smart shoes, heating insoles, etc.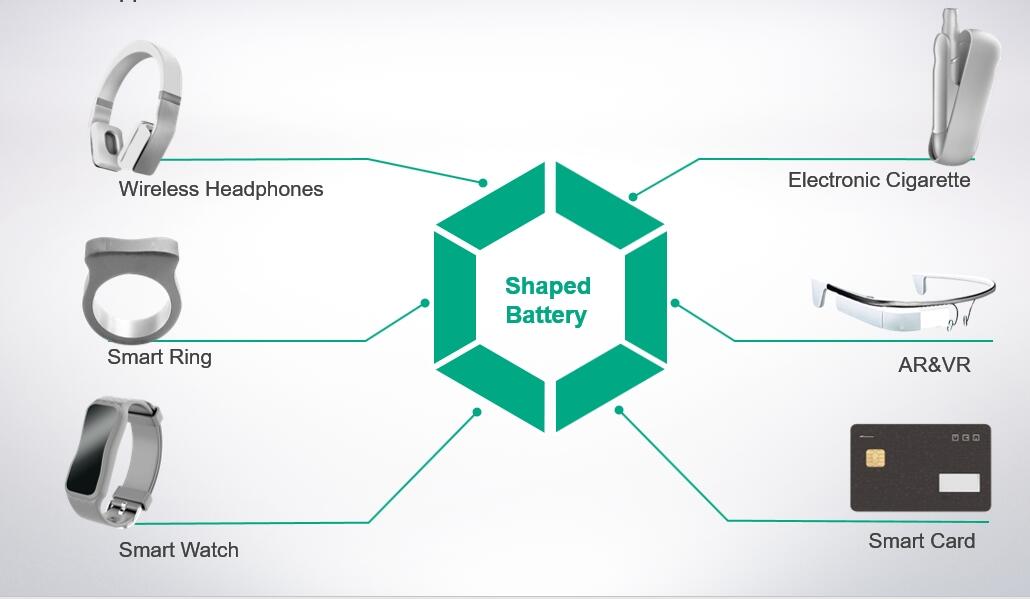 More information on our custom-made batteries can be found at https://www.grepow.com/page/shaped-battery.html
You can contact us at info@grepow.com.