Current Status of Wearable Devices And Future Trends
Editorial:
Issue Date:2019-10-30
Views:438
The volume of cutting-edge global wearable devices has decreased to 310 million units, an increase of 16.7% over the previous period, and the market is huge. With the continuous expansion of consumption upgrades and AI, VR, AR, and other technologies, wearable devices have moved from a single function to a multi-function in the past, while being more portable and practical. Smart wearable devices have many applications that can be developed in many areas such as healthcare, navigation, social networking, business, and media, and can transform future lives through applications in different scenarios. At present, the main wearable products on the market are in various forms, including smart glasses, smartwatches, smart bracelets, mind control, healthy wear, somatosensory control, and item tracking. Among them, health care, infotainment, sports health is a hot spot; product features, interconnection (NFC, Wifi, Bluetooth, wireless), human-machine interface (voice, somatosensory), sensing (bone sensing, face recognition, geolocation), various types of sensors) are essential features of this type of product.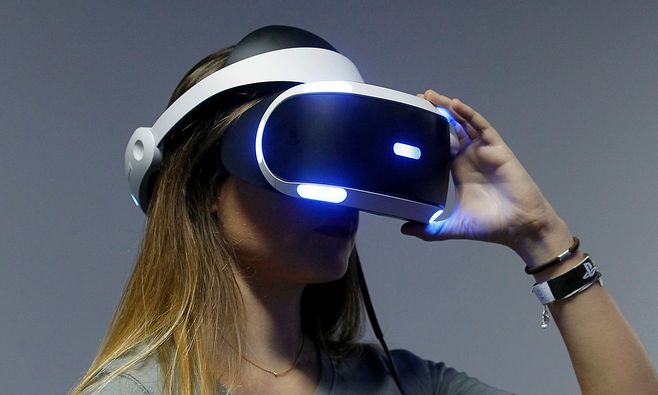 Smart wearable devices include smartwatches, smart bracelets, 3D glasses, etc. Among them, smartwatches are hot digital products, which can be equipped with a smartphone system and connected to the network to achieve multi-function. It can synchronize the phone, SMS, email, photos, music, etc. of the phone. The intelligent system is a collection of intelligent applications for a certain aspect, which is a collection of modern communication and information technology, computer network technology, industry technology, and intelligent control technology. Demand for wearable devices such as smartwatches will increase, and sensors, fiber-optic communications, and touch panels will gain revenue, and will also drive consumption growth of rare metal oxides, antimony, and gallium. The development of wearable devices has great potential. Technology alternatives and commercial possibilities are surpassing people's imaginations, from motion monitoring to text messaging and phone alerts, from playing games to online education to surfing the Internet, wearable devices are becoming more and more Wi-Fi, smart Bluetooth, The proven technologies of NFC and GPS, and the efficient wireless connection design also reduce the processing power and power requirements of wearable devices. Professionals have predicted the growth of various wearable devices in recent years. Among them, smartwatches, sports bracelets, and wearable medical smart devices cover most of the market share, while smart glasses and smart clothes are also growing.
Development trend
The purpose of smart wear is to explore a new way of human-computer interaction, which provides consumers with exclusive and personalized services by wearing smart devices on the human body. Through the development of mobile Internet technology and low-power chips, the core hardware technology of wearable devices such as flexible circuit boards has matured, and some wearable devices have gradually moved from conceptualization to commercialization, and new wearable devices have been continuously introduced.
Fashion glasses will become smarter
Fashion glasses will not only look cool, but they will also become smarter. Google Glass may be prepared to be hated by San Francisco barbers and non-technical people, but it is undeniable that the rise of smart glasses is a major factor in searching for giants. Sony, Vuzix and many other vendors have launched or are developing smart eyewear-based wearables. Although most of these devices are not very aesthetically pleasing, smart glasses have begun to look more and more pleasing to the eye. Google glasses are equipped with stylish frames, some of which are from the famous fashion designer Diane von Furstenberg. The Jins Meme smart glasses launched by Japanese companies look like ordinary glasses, but they contain a lot of technology. The meme can even monitor your alertness so you don't fall asleep while driving.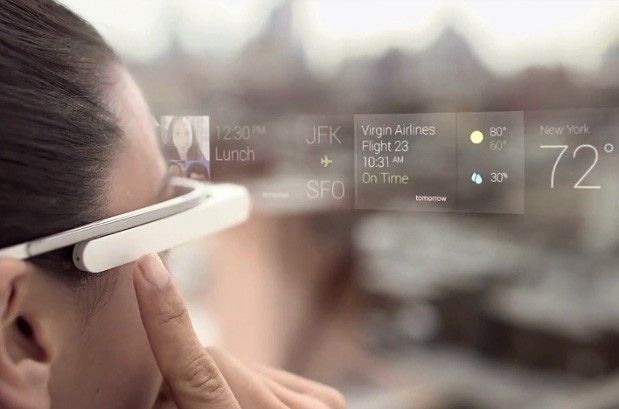 More and more technology companies will develop smart jewelry
Shortly after the rise of the wearable boom, there were a lot of crowdfunding projects on smart jewelry in the Indiegogo and Kickstarter platforms. Many projects point out that Mota SmartRing and Cuff have already achieved their financing goals, which means that female consumers may not be flustered by clunky smartwatches, but they really like the concept of smart jewelry. Recently, Intel also entered the wearable market through its MICA smart bracelet. Its wearable device is equipped with excessive functionality and the outer skin and gemstone decoration of the snakeskin material. Even they have not done so, and small manufacturers like Ringly, Mota, and Cuff will also push the smart jewelry market to grow further in the near future.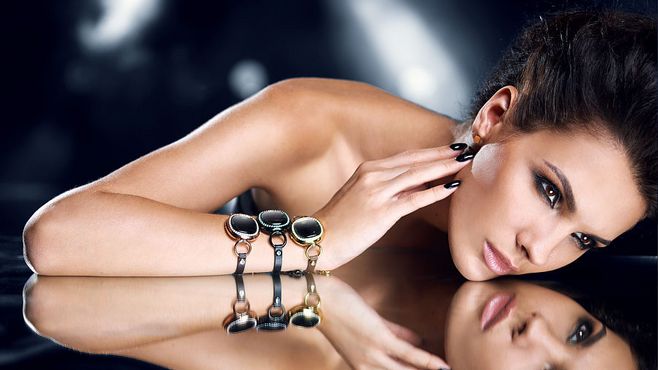 Your clothing will have more sensors built-in
There is no doubt that all, HexoSkin, and Sensoria will continue to introduce smart sweatshirts, sports underwear and other smart clothing, and more manufacturers will enter the field. 3D printed clothing has been released, and many famous fashion brands have symbolized Ralph Lauren's polo and Victorian secrets, etc., which have already displayed their smart clothing in high profile. I have seen built-in LEDs, skirts that are discolored by the user's mood, clothing made of fiber optics, and clothing that can detect air humidity before it rains. Although these high-tech fashion clothes are a bit strange to consumers, they are the hallmark of the times. Smart clothing is booming, they will become easier and simpler in the future, and they hope they will become more useful at the same time.
You will know more about your body
Early sports wristbands did not accurately record the number of steps, but nowadays most high-end sports wristbands are moving in the direction of excellence. Many athletes participating in the Olympic Games and their coaches use sports wristbands to improve their performance. This is mainly due to the improvement of the algorithm, the perfection of the sensor and the addition of heart rate monitoring equipment. In addition, the price of the low-end wristband will be cheaper, and even ordinary people can control their physical condition anytime and anywhere.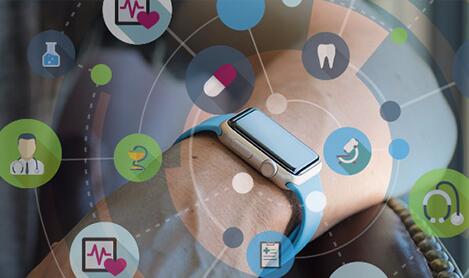 The models will show the wearable devices they actually wear
Ultimately, the target user of the wearable device is still a male consumer. Most wearables companies simply follow the women and show that their smartwatches are "free for men and women". This is amazing! This kind of wearable device for men and women has never been a bestseller. However, this situation will change. Nowadays, many crowdfunding wearable devices that focus on fashion will be sold online. Since Apple announced the Apple Watch, it has appeared in Paris Fashion Week, Fashion China and other fashion magazines. Outstanding LG, Samsung, and Asus will certainly continue to push for more attractive wearables, and they may be launching one or two smartwatches for women. In the future, through the gradual maturity and expansion of technologies such as AI / VR / AR, wearables will become an important representative of artificial intelligence.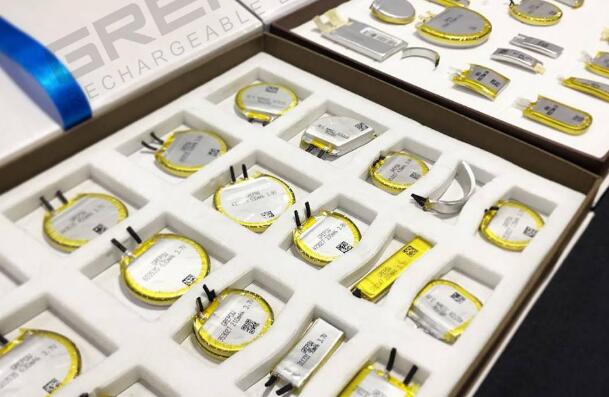 Custom shaped battery for wearable device
As these wearables get smaller, how do you improve battery life? No matter what kind of wearable device it is, Grepow has research develops the design and produces the custom-shaped battery. It's the industry-leading manufacturer of custom shaped
wearable batteries
. shaped battery from 8mm to as thin as 0.4mm and all shaped can be custom. Custom shaped battery to fit into any and all available space in your product for maximum efficiency. By utilizing Grepow's proprietary formula in our
custom shaped battery
, it will empower you against your competition. Grepow's high discharge rate technology and fast charging capabilities will allow you to overpower your competitors and lower downtime between uses. From our inception, we have been cooperating with many of the top 500 companies in the world. If you are interested in our products, please don't hesitate to contact us at any time! Email:
info@grepow.com
Grepow Website:
https://www.grepow.com/
Related Articles
Related products
Comment(0)
Comment( Your email address will not be disclosed. Required fields are marked as * )