How to build a electric 3 wheels trikes?
Editorial:TrikePower
Issue Date:2020-06-24
Views:2128
How to make a brilliant travel tool? To Experience the powerful speed and maneuverability, you can learn from James Biggar, used a modified late 1980's Suzuki 250 Quadrunner chassis, and Yamaha Banshee hubs, brakes, and steering knuckles to make an electric trike.
A beast trike with 111 km/h
You must won't believe, James Biggar built an electric three wheels trike "Cyber Trike" with Grepow High discharge rate lithium polymer battery and reach more than 110km/hr. James spent a month of time to refitted James's friend left to his four-wheeler, and blending the ability and twice the torque of an avg sport motorcycle to give "Cyber Trike" a stronger traction and Stability, you'll be cornering faster and can easily navigate around obstacles on the trail. Let's take a look at how powerful it is: [embed]https://www.facebook.com/RenewableSystemsTechnology/videos/2301376893492386/[/embed]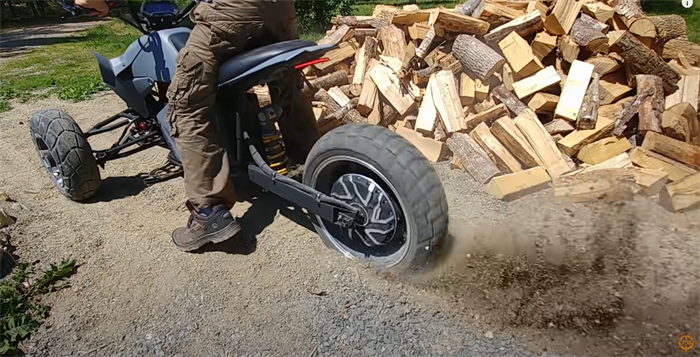 The Speed Testing of Cyber
How to bulit the "Monster"? Here is the full video of electric trike:

Background
At the beginning of the video, you might found that James chose an old and rusty four-wheeler to reform, and renovate. For James, this four-wheeled has a distinctive meaning, which is why he insisted on reforming it. The original quad belonged to a good friend of James Biggar, he loved four-wheeling and spent most of his free time in the trails. He was selling parts from the old quad before he was diagnosed with and passed away due to terminal brain cancer back in '17. James received the old chassis from his family shortly after, in the condition that you see at the beginning of the video. It was intended to go in our scrap bin, but James couldn't toss it because of too many memories within them. Therefore, James decided to put some life back into it with a new purpose.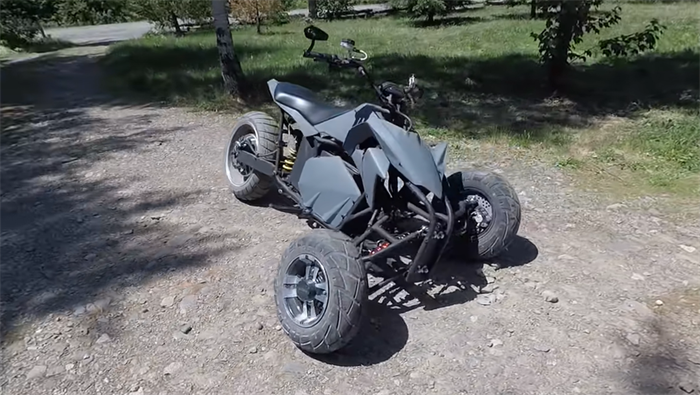 TRIKE SPECS
Power: 12 kW continuous, 24 kW peak (~30 hp)
Torque: 100-300 newton meters (70-200 ft-lb)
Top speed: 112 kph (programmable to 150 kph)
Battery: Grepow Li-Po, 74V, 4.3 kWh
Charge time: ~ 1 hour @ 59 amps Driving range per charge: 60 km avg, ~90 km (60 miles) max.
Motor: brushless, gearless QS 273 12 kW/24 kWp, 17" hub motor
Controller: programmable Kelly KLS72601-8080H w/ regenerative braking, forward & reverse switch
Wheelbase: 59"
Front wheel track: 40"
Wheels: front - 10x5" MASSFX Yamaha Banshee alloy rims (4x156 BP) Pneumatico Deli tire 150/80-10 back - 17x6" alloy rim w/ QS 273 hub motor Metzler Karoo Street tire 180/55-17
Lean angle: 30° in either direction
BATTERY SPECS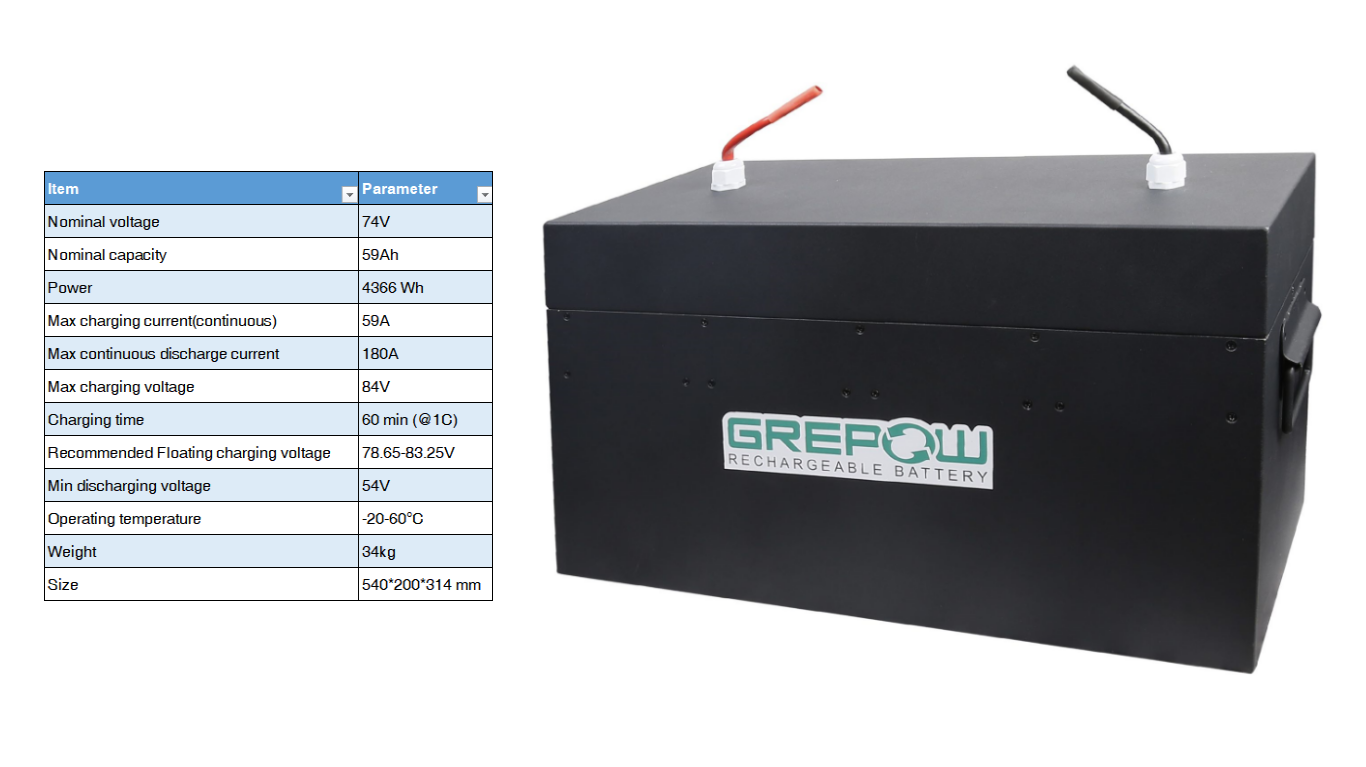 Chemistry: Lithium-ion Polymer
Nominal voltage: 74V
Nominal capacity: 59Ah
Power: 4366Wh
Max charging current (continuous): 59A
Max continuous discharge current: 180A
Max charging voltage: 84V
Charging time: 60 min (@1C)
Wheelbase: 59"
Recommended Floating charging voltage: 78.65~83.25V
Min discharging voltage: 54V
Operating temperature: -20~60
Weight: 34kg
Size: 540*200*314 mm

Know more about RST
RST (Renewable System Technology): https://renewablesystemstechnology.com/index.html
James Biggar Youtube Channel: https://www.youtube.com/user/lad18913290/featured
Now the instruction (PDF) is available for download, there is no step by step build guide for this build, just a .pdf with dimensional drawings and the 3D Sketchup CAD.
Learn more about Grepow High power batteries
If you are interested in the Grepow's high power lithium polymer batteries for electric power sport, you can know more about our high discharge rate series: CLICK HERE Keep an eye out on Grepow's official blog, where we regularly update industry-related articles to keep you up-to-date. Grepow website: https://www.grepow.com/ Grepow Blog: https://www.grepow.com/blog.html
Related Articles
Related products
Comment(0)
Comment( Your email address will not be disclosed. Required fields are marked as * )