Custom Shaped Battery Manufacturer - Grepow
Editorial:Alice
Issue Date:2019-09-22
Views:8992
Shenzhen Grepow Battery Co., LTD. ( The abbreviation "Grepow") was established in 1998. It is the only professional power battery manufacturer in China that can independently research and develop and simultaneously produce high-rate NiMH battery, lithium polymer battery, special-shaped battery, and Lifepo4 battery, rechargeable button-cell battery, and reach the high-end level of the same industry. The high-quality lithium polymer battery is famous for its high efficiency and large capacity.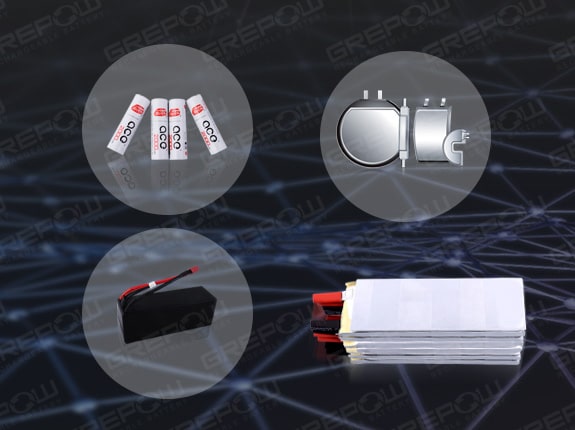 About Grepow
Grepow owns three independent brands: 格氏Ace, Gens ACE, and TATTU. 格氏Ace is mainly a series of avionics and automotive products of China, which is more in line with the needs of Chinese players. Gens ACE is a top brand in foreign countries mainly in Europe and America. TATTU UAV battery is specialized in the application field of the UAV industry. It is a professional battery for plant protection, surveying and mapping, power line inspection, and other industries. It can be said that the three major brands are positioned with precision and each has its own specialization.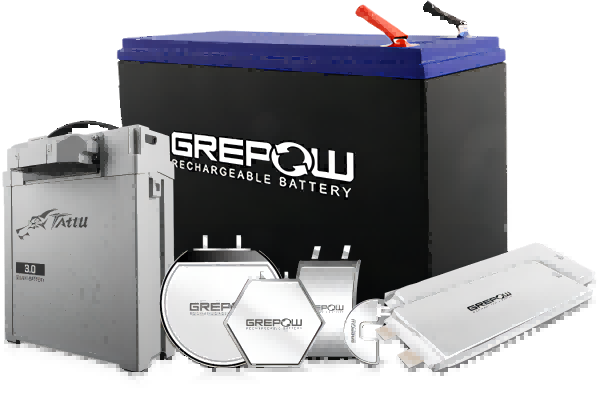 Grepow has been focusing on battery for 20 years, and the company has strong technical strength and excellent product quality. It has passed more than 20 European, American, and domestic certifications such as ISO, ROHS, SGS, CE, UL, etc. It has more than 100 invention and utility model patents and has a battery management system(BMS).In addition, every battery of Grepow has gone through various processes, layers of screening, quality assurance, and now the service industry are extensive, including car model, model aircraft, plant protection, aerial photography, surveying and mapping, security, power line inspection, etc., the export products account for more than 40%, and the brand reputation is extremely high.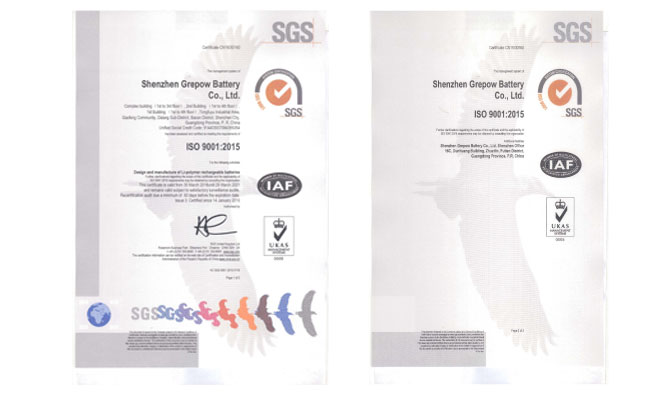 Grepow custom-shaped batteries
Grepow offers a wide range of customized battery services, which can be produced according to customer requirements and evaluated by the professional technicians of Grepow. Customize the batteries you can imagine into a variety of shapes. We can now offer shaped batteries with micro-dimension: from 0.5 mm to 8 mm in thickness, 6 mm to 50 mm in width. Custom shaped batteries to fit into any and all available space in your product for maximum efficiency.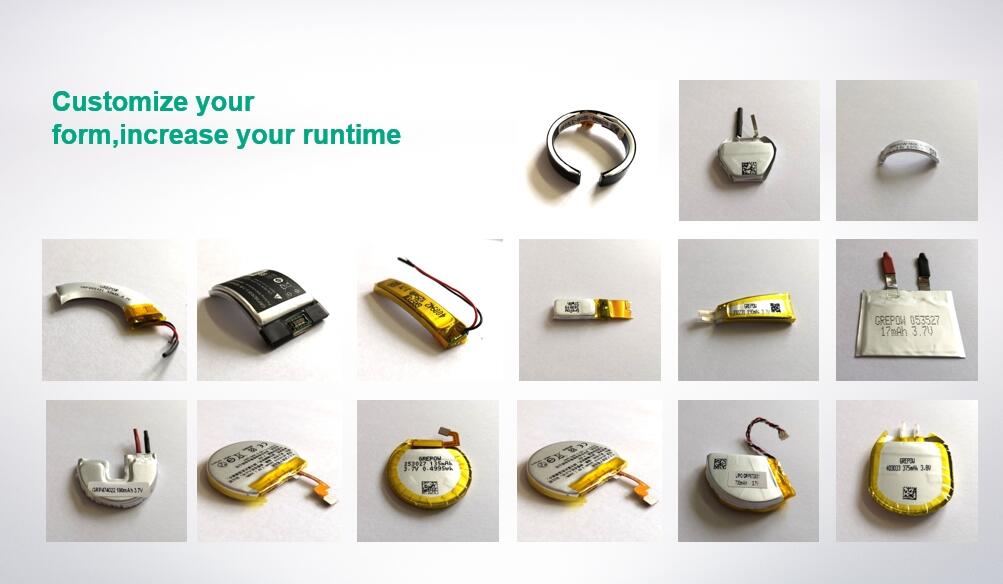 Based on the advanced technology, stringent quality control, and cost competitiveness, it is able to offer a wide range (low temperature: -50 ℃ to 50 ℃ or high temperature: -20 ℃ to 80 ℃) of quality batteries to meet customers' ever-growing demands for higher performance, higher energy density, safer, lighter weight and 1000 cycles life. All products are meet ROHS, SGS, CE, UL, and other testing requirements. At the same time, customers can customize an application field, service environment temperature, battery condition, cell size, cell C-rate, cell voltage, cell capacity, cell weight, battery pack size, battery pack capacity, battery pack voltage, battery-pack series-parallel and weight, the distance between 2 tabs, tabs specifications, PCM plates, life requirements, the certification requirements, durability and inspection ways and so on.
If you are interested in our products, please don't hesitate to contact us at any time.
Email: info@grepow.com
Grepow Website: https://www.grepow.com/
customizable batteries: https://www.grepow.com/shaped-battery.html
Related Articles
Related products
Comment(0)
Comment( Your email address will not be disclosed. Required fields are marked as * )