Researchers from the University of Massachusetts AMherst published a report ("New Green Technology from UMass Amherst Generates Electricity 'Out of Thin Air'") in Nature that they developed a new device to generate power using water in the air. The moisture generates electricity through a kind of protein nanofilm, and the researchers argue for its significant impact on renewable energy, climate, change, etc.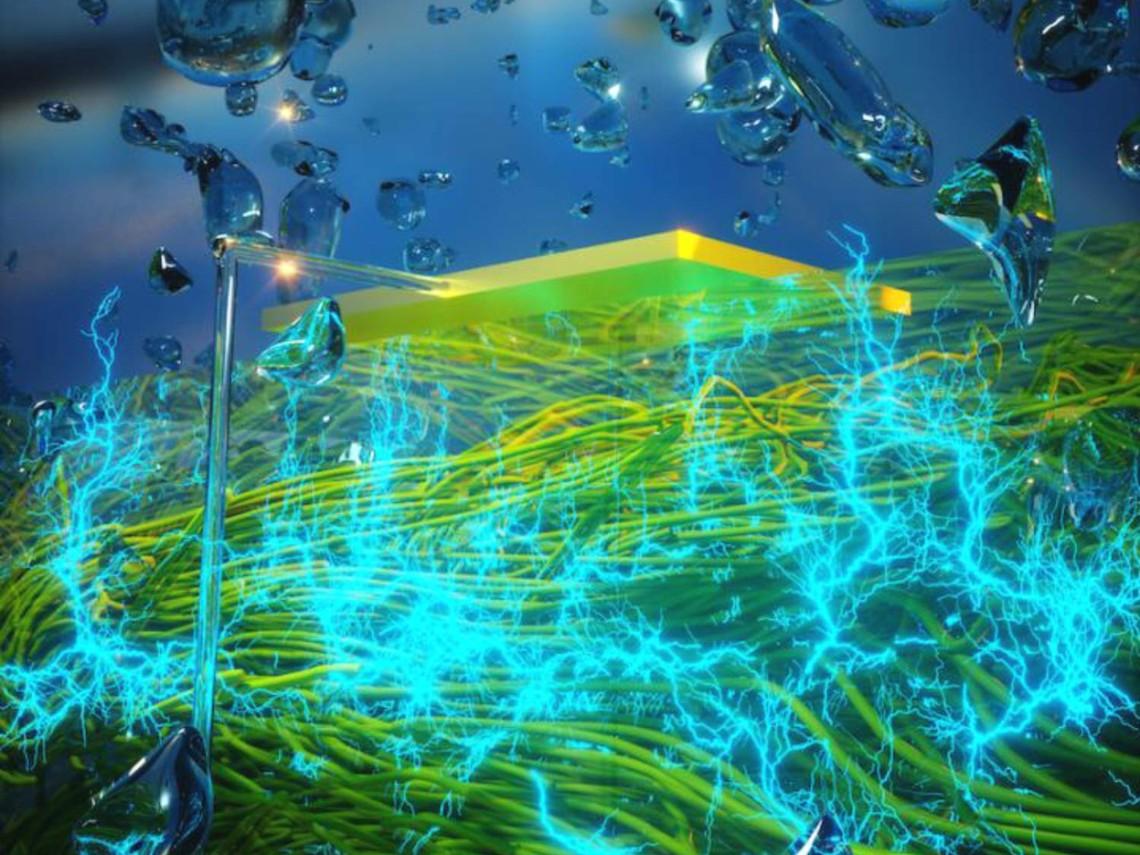 Graphic image of a protein nanofilm
source for this image: www.umass.edu
Researchers called this new device an "air generator." Its main component is a nano-film with 7? thickness composed of conductive protein nanowire that is made by the microorganism Geobacteria. When exposed to air, the film absorbs the moisture from the environment, thus creating a self-sustaining moisture gradient. Using it as a driving force, the device can generate a continuous voltage of about 0.5V and a current density of about 17μA/c㎡.
Researchers point out that self-sustaining systems that collect energy from the environment hold promise for clean energy, but well-known technologies, such as solar batteries, have specific environmental requirements that limit their deployment and their potential to generate electricity. Air offers another option. Compared with renewable energy, such as solar energy and wind energy, their new technology is pollution-free, renewable, and low-cost. The air generator has no special requirements about location or environment, does not require sunlight or wind, can even be used indoors, and can generate electricity even in extremely low humidity, like the Sahara desert.
Researchers say that the current air generators can power small electronic devices, and they hope to bring them to commercial use soon; they plan to upgrade the devices so that they can power wearable electronic devices, such as smart watches. The final goal is to create a large enough system to power a house.
The new structure can also use the difference in humidity to generate electricity to supply miniature sensors although the power is not large enough. The improvements made in nanotechnology have made it simple to use tiny amounts of energy in the natural environment. For example, some nanostructures can use slightly flowing air to generate electricity. After these innovations are put into practical use, it will be very convenient to deploy micro appliances in every corner of the world.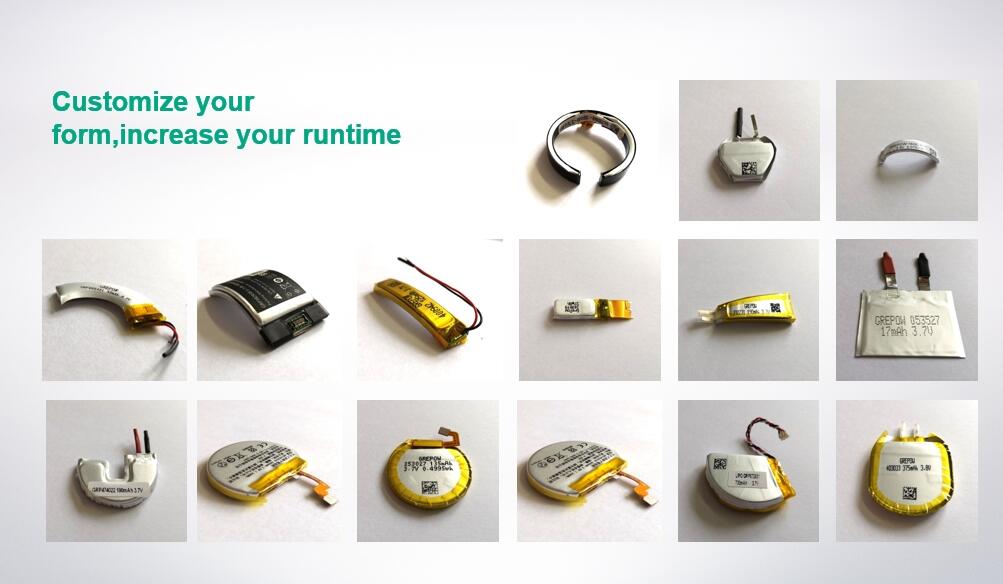 Grepow special-shaped batteries
For now, you can place your attention on our special-shaped batteries. Grepow's customized batteries are designed to fit into any space in small electronic devices. We can now offer the thinnest battery of 0.4mm to 8mm and provide a width between 6mm to 50mm.
In order to provide the best efficiency, Grepow batteries can be made to fit into even unused spaces. With our proprietary formula and high discharge-rate technology, you can maximize the run time and use of your product.
More information can be found at