We've all been caught off-guard when a power outage plunges us into total darkness. Then the use of emergency lighting becomes necessary. A NiMH battery or Nickel Metal Hydride battery becomes of particular importance when there is high energy demand.
Emergency lighting's most important function is to ensure people can find the exits of a building that without the emergency lights would be unlit and dangerous.
In fact, it is a mandatory requirement of modern building codes. Building codes require the installation of emergency lighting. There are legal provisions governing emergency lighting installations that are activated when there is a power failure. If the mains voltage fails, the emergency luminaire switches automatically to the battery supply.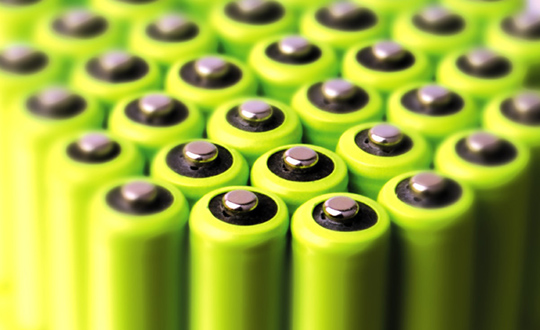 Emergency Lighting with Reliable Battery Supply
Different types of batteries are used in these self-contained emergency luminaires. The most commonly used batteries are NiMH and LiFePO4.The success of the NiMH battery is because of its high energy density and also the use of environmentally friendly metals. Today's NiMH batteries offer a 30 to 40% higher energy density compared to NiCd.
The NiMH has been replacing NiCd in different markets. Experts agree that the NiMH has improved significantly over the years, even though there are some limitations.
Because these NiMH batteries have a 30% higher energy density than NiCd batteries, it goes without saying then that the luminaire designs are smaller.
True, NiMH batteries aren't as durable in harsh environmental conditions, and they will require a micro-controller charging method to achieve higher temperature ratings. However, they have a higher energy density compared to NiCd batteries. They are suited for emergency lighting and high-temperature applications.
Similar to that of NiCd batteries, they both use the same cathode materials and electrolyte, but with the NiMH battery, a hydrogen-absorbing alloy is used as the anode. The NiMH batteries are less expensive and eco‐friendlier when compared to Ni‐Cd batteries.
Leading NiMH Battery Manufacturer
Today the high-temperature NiMH batteries for emergency lighting have become a readily available rechargeable battery for consumer use. Battery manufacturers such as Grepow have realized the need for a hardy, affordable rechargeable battery. They are one of the world's biggest battery manufacturers and among the top 5 NiMH battery manufacturers in the world.
NiMH Battery Manufacturer Capacity
Plant Space: 63,000 square meters
Productivity: more than 1,300 employees
R&D technicians: 80
QC Staffs: 100
Daily capacity: 500,000 cells/day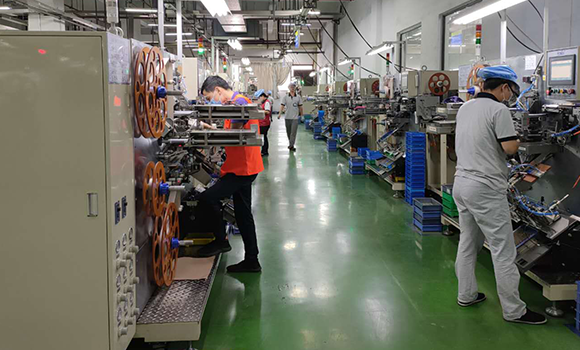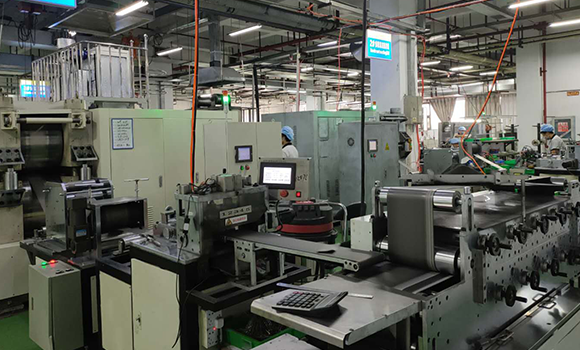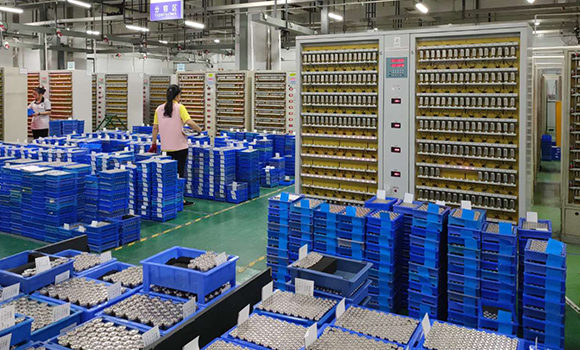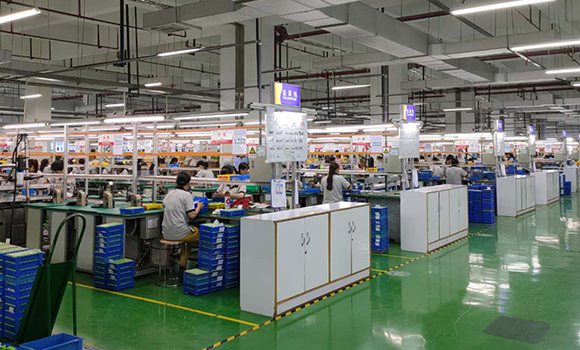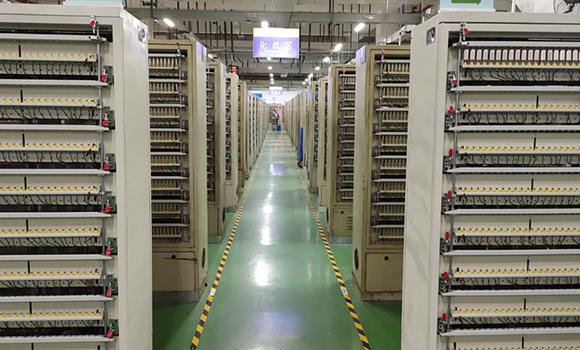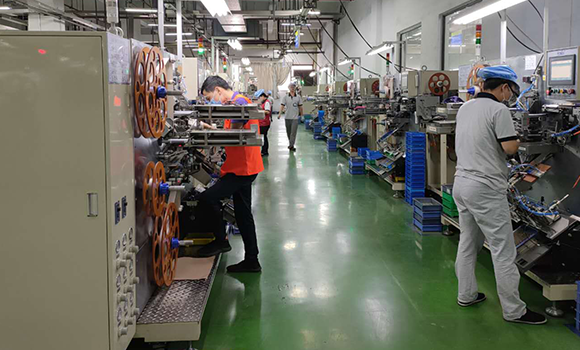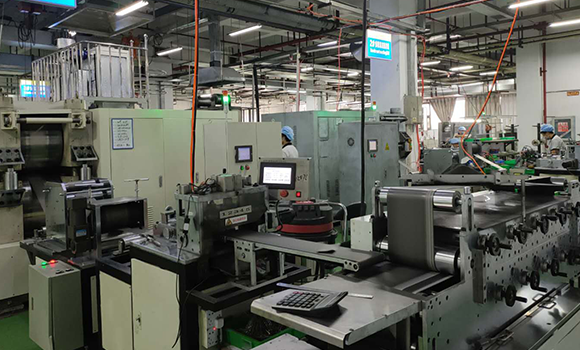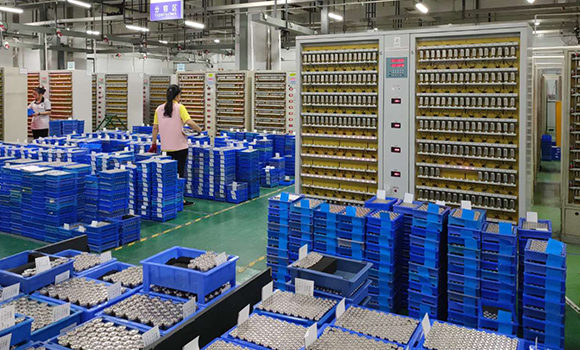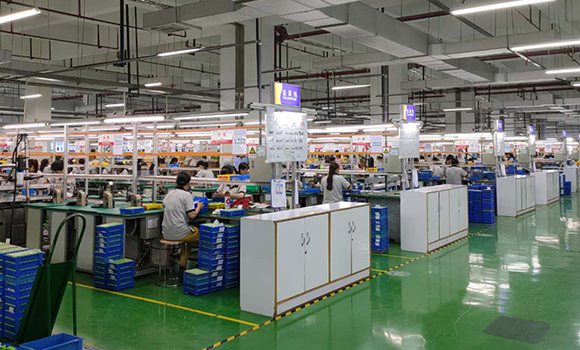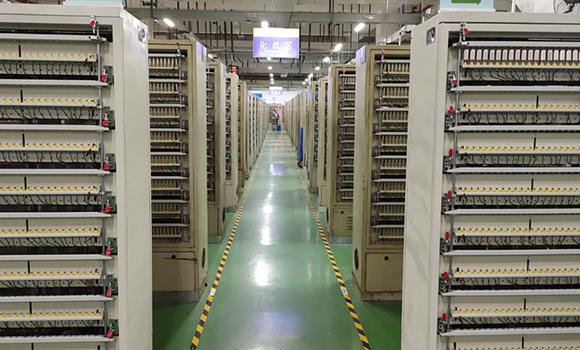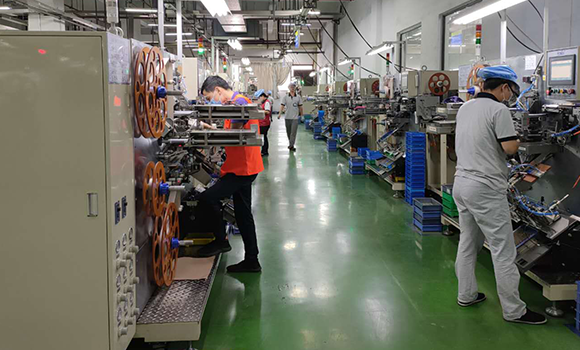 The company works hand in hand with customers, from first design concept, prototyping, and testing to large-scale manufacturing. Battery structure design includes weight, style, shock resistance, heat dissipation, and strength.
Their NiMH battery comes in a range of sizes and they are a worthwhile alternative to reusable alkaline. Nickel metal hydride batteries replace NiCd in emergency conversion kits. NiMH cells are slimmer than NiCD cells and they have more than double the capacity of a NiCD cell of a similar size.
The NiMH battery is also less prone to memory effect. When it's time to replace them, they can be easily disposed of. Their nickel content makes it profitable to recycle used units.
When you look to compare the cost of emergency lighting products, you need to look at the long-term costs of the system. One aspect that makes a difference to the cost of an emergency lighting system is the battery. You want a battery that delivers significant cost savings compared to others.
Grepow offers dependable, long-lasting batteries for all of your electronics, providing custom services for your devices. They design and manufacture custom-made batteries and cells for the needs of customers. Batteries require detailed shapes, sizes, discharge rate, durability, and other features, and customized batteries fulfill these requirements.
Reference model for emergency lighting: Grepow High Temperature NiMH battery
Capacity Range:400mAh to 25,000mAh / per cell (depends on different series model)
High-Temperature: 80℃
The charging and discharging efficiency: 85.26% (Max.)
Discharge Efficiency at 60℃ to 80℃
60℃: 99.09% (Max.)
70℃: 94.67% (Max.)
80℃: 85.26% (Max.)
NiMH Batteries need to be Charged and Ready for Use
To ensure emergency lighting works as it should with a power failure, the batteries will need to be charged and ready to use.
NiMH batteries always require a constant current charge. You have to be careful with overcharge in these batteries. Overcharge in NiMH can result in the release of gas when the cell is over-heated. It leads to a long-term reduction in battery performance.
NiMH chargers are sometimes referred to as 2-stage chargers. This means a 0.1C of the battery capacity followed by what is known as trickle-charge of 0.025% of battery capacity There are other ways to increase the life of the battery such as monitoring the battery voltage to determine the charge state of the battery.
The batteries meet all emergency lighting industry standards. They are optimized to achieve prolonged operation even at a constant 50°C temperature. They are 'green' batteries, being environmentally friendly as they don't contain heavy metals.
Overcharging simply leads to overheating and damage to the cell which ultimately leads to loss of capacity.
Different charging methods
There are several charging methods for nickel-metal hydride batteries. The NiMH cells require charging using a constant current. The rate of charge should never be exceeded. There are a few techniques that can be adopted -
Thermal detection
The cell might feel warm when it is being overcharged.
Timer charging - using time to determine the end of charge is one of the easier methods and often an electronic timer is built into the charger.
Slow charging NiMH batteries isn't recommended. Many NiMH cells are charged with simple chargers and this can allow them to be overcharged.
However, many NiMH cells are charged using simple chargers. As a result, it is very easy for them to be subjected to overcharging. Their intolerance to being overcharged can mean that their life is reduced.
Beware of overcharging
Many people have found that the average life of NiMH batteries is less than expected. This shorter life can be laid at the feet of overcharging.
Whether in high temperature or low temperature environments, Grepow tailors batteries in terms of charge current, capacity, voltage etc.
The NiMH battery is an important type of rechargeable battery used for emergency lighting and portable electronic devices.
They have several advantages over NiCd batteries, such as
Minimal effect
Excellent performances over operating temperatures.
Wide operating temperature range - 20℃ to 70℃ working temperature environment.
High energy density. The average cycle life can reach 500?cycles on a high‐capacity NiMH battery and almost 3000?cycles on a low‐capacity one.
Fast charge ability, being able to be charged within 1?hour with the battery reaching 1.6V within the hour.
These nickel-metal-hydride batteries have a wide operating temperature range. They essentially have a life cycle of roughly 3000 cycles and because they're able to tolerate overcharge conditions, maintenance is reduced.
Some applications on Grepow NiMH battery
Mobile devices
Digital cameras
Emergency lighting
Handheld game consoles and much more
The NiMH batteries are used with a smart charger and can be recharged and reused thousands of times.
You can see why NiMH batteries have replaced NiCd batteries. More recently we are seeing this in commercial hybrid electric vehicles.
We're living in a fast-paced technological world, and Grepow understands the need to provide the perfect power solution for so many applications.
Click to learn more about NiMH batteries: https://www.grepow.com/page/nimh-battery.html
Contact us at info@grepow.com