Las Vegas, Westgate– October 28, 2019 When the doors open for the 5th annual Commercial UAV Expo Americas in Las Vegas, it will break all previous exhibitor and attendance records. "More than 200 exhibitors and 2,500 attendees will unite for the event, a testament to the strength of the commercial drone market and evidence of the increasingly important role Commercial UAV Expo Americas is playing in the space," said Lisa Murray, Group Director at Diversified Communications, organizer of the event.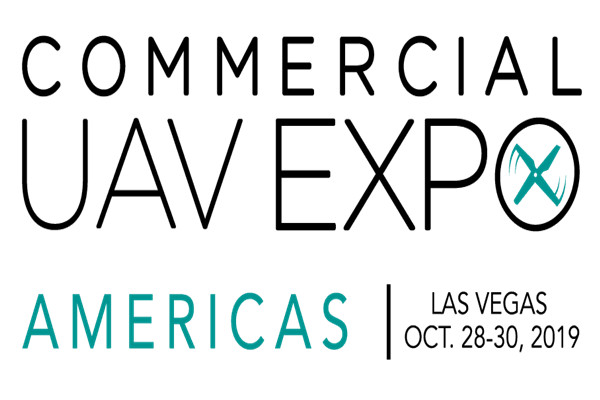 2019 Commercial UAV Expo Theme
Commercial UAV Expo Americas is a conference and exhibition that focuses entirely on commercial UAV integration for large enterprise, industrial users. Commercial drone conference focuses on UAS integration and operations in the drone commercial market. In addition to breakthroughs in the drone technology industry, topics will include workflow integration, security/countervailing technology, IPP, robotics, UTM, LAANC, etc. With more than 60 experts at the on-site conference, industry professionals get a wealth of actionable information and important insights.
This year' exhibition featured 168 exhibitors from 22 countries, 230 of the latest drone technology booths and 2,350 business professionals. Commercial UAV Expo showcases the latest drone products to decision makers, so they can find solutions that increase efficiency, save money, reduce risk, and improve safety.
Grepow in Commercial UAV Expo
Grepow participated with more than 2,500 professionals at the leading commercial drone conference and expo from 28 to 30 October 2019. With state-of-the-art education and an unparalleled showroom filled with the highest precision UAS technology, the Commercial UAV Expo is the perfect choice for professionals who need to meet the following criteria, keeping up with the latest commercial UAS technologies, trends and developments.
Tattu drone battery for the commercial UAV industry
Tattu batteries are present because of the advent of UAV, which is popular with professionals and often appears in large drone races. The 10,000mah battery capacity on the market is almost an alternative to drone batteries. Versatile features make TATTU smart batteries more efficient, reliable, and meet the requirements of different applications. The protective case provides additional safety for these batteries during flight. A superior battery management system (BMS) intelligently manages batteries and extends battery life.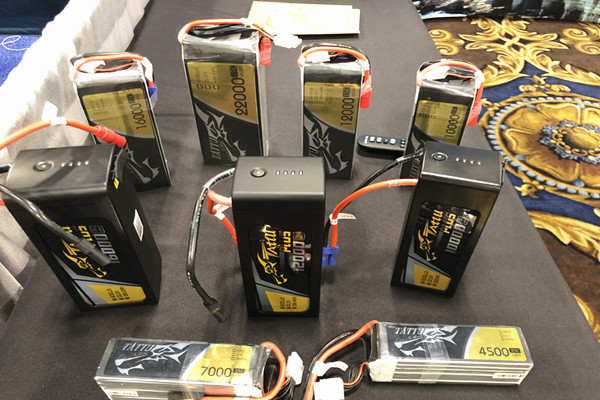 Commercial UAV require greater product stability, safety, battery life, and the ability to perform missions in harsh environments, requiring industrial-grade drone manufacturers to have a core competitive advantage in addition to flight control technology. In addition, in the overall performance of the product and product quality control, a high degree of research and development and innovation capabilities.
Tattu drone battery products are the basic guarantee for the successful completion of a range of applications of commercial UAV in maps, remote sensing, communications and monitoring.
The relationship between Tattu and Grepow
Grepow is an advanced technology company specialized in the research and production of NIMH, Li-ion batteries, and development of power management systems. After decades of development, Grepow is now one of the largest manufacturers of high C-rate and high capacity batteries in China. Its self-owned brands "格氏ACE", "GENS ACE" and "TATTU" are renowned home and abroad.
Grepow's decades of expertise in batteries have generated multiple products widely used and acknowledged in different areas, such as, unmanned aircraft systems, R/C hobbies, consumer electronics, medical instruments, portable power, electronic tools, and military related projects. Relying on our independent battery and electronics R&D team, we offer high-class OEM/ODM service to customers, and have achieved certification of golden supplier from many famous domestic and overseas companies.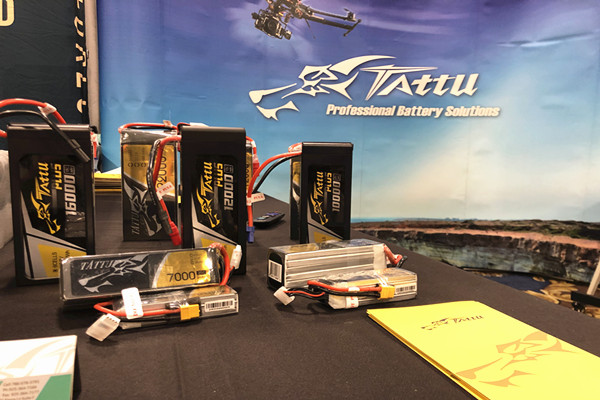 Tattu joins forces with UAV to create brilliance
In the 23 years since Grepow was founded, it has been a favorite of industry figures. At the same time, tattu continuously improve the uavouring battery technology, with battery stacking technology, battery management system, high ratio, safety and other excellent performance. Grepow sincerely hope to see more and more new companies and start-ups join the drone industry. Our future is smarter and life more exciting.