Smart Ring Battery Solutions
The ring is so small that it needs to be made smart, so a smart ring must be satisfied with a special shaped battery. There are not many manufacturers that can make smart rings and miniature batteries, and Grepow is in a leading position in the industry. Grepow's production technology meets the requirements of high voltage and high discharge rate and fast charging. In addition to producing standard 4.2V polymer batteries, it can also produce high voltage 4.35V and 4.4V shaped batteries in batches. And the smart ring battery is a curved battery, Grepow has now 12 successful cases of smart ring batteries. Here are the features of the Grepow smart ring battery: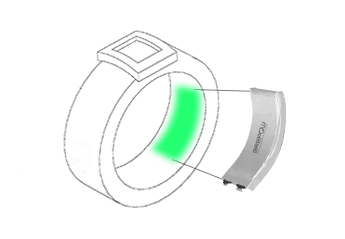 Ultra-thin: 0.4 ~ 8 mm

Ultra-narrow: 6 ~ 50 mm
Radian: 兀/6~2兀/3

Capacity: 15~1000mAh
Tab Distance: 3.5 ~ 5.5 mm

Operating temperature: -50 ℃ ~ 50 ℃ or -20 ℃ ~ 80 ℃
With over 20 years of customer service experience, Grepow has developed a very complete service system, specifically tailored for our customers, which helps us in better understanding your needs in the first step of our communication, in highly time-efficient way. All you need is to contact us now.