High-quality Battery Manufacturer for Smartwatches
Editorial:Amily
Issue Date:2021-11-01
Views:1255
The better quality batteries have, the more satisfied users will get. We find that smartwatches require not only helpful functions, but comfort, and even good matches. If we want a comfortable and good-looking smartwatch, the battery inside must have enough energy and be in the right shape. Here is a good battery choice for you to be more competitive.
With the popularity of smartphones and smart TVs, many people's daily necessities are becoming more and more intelligent, and watches are one of them. In recent years, smartwatches have gradually become the new favorite in the tech wearable industry. The smartwatch craze is again as the Apple smartwatch is unveiled. Brands like Huawei, Glory, Samsung, Epson,and Sony have joined it. To be more creative and stronger, choosing the right batteries is necessary. In this case, what manufacturer can produce such long-life, high-quality, and right-shape smartwatch batteries?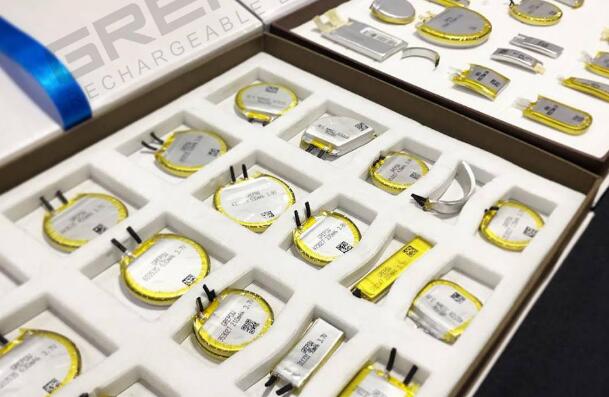 Grepow Battery Ltd. has been dedicated to the research, development, and production of smart wearable cells since 2013. We have proprietary battery material recipes and core frontier technology (stacking technology). We are one of the cutting-edge lithium battery manufacturers in the domestic large lithium battery industry. From its establishment on, it has provided cooperative projects with several companies of 500 world tops.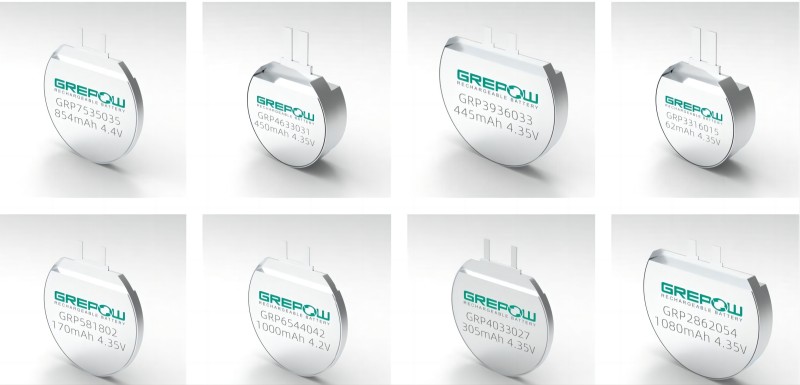 Different shapes of smart watches
With material (the lithium polymer) and advanced technology, Grepow has made different battery solutions to meet unique requirements for the smartwatch manufacturers.
The various battery shapes produced by Grepow are now: ultra-thin, curved, L, round lithium, triangle, hexagonal, ultra-narrow, C, D, and polygonal. The batter model is over 200 rich in size (including thickness). Top 10 Reasons to customize smartwatch Battery by Grepow :
1, in any shape, according to the actual smartwatch requirements.
2, thickness: 0.4~8mm; width: 6~50 mm.
3, supports high-fold rate discharge and fast charging capacity.
4, operating temperature range is wide: -50℃ ~50℃ or-20℃ ~80℃;
5, test samples will be completed within 7 days;
6, OEM mass production, mature manufacturing process.Physical factory supply, quality assurance, and after-sales service;
7, has high energy density, high output power, high capacity, and lightweight;
8, battery high consistency, facilitate series and parallel combination processing; can be combined according to different requirements;
9, meets the certification requirements such as ROHS, SGS, CE, UL;
10, is made on the size of your product, discharge capacity/requirements, cycle life, use, and any special requirements (e. g. fast charging, low-temperature use, etc.).
Grepow Battery is experienced and responsible to provide the batteries you need.
Contact us and get happy battery solutions for your smartwatches.Keep following us for more about shaped batteries. Grepow official website: https://www.grepow.com/Grepow Facebook: https://www.facebook.com/grepowbattery
Grepow Linkedin: Grepow Battery
Grepow YouTube: Grepow Battery

Related Articles
Related products
Comment(0)
Comment( Your email address will not be disclosed. Required fields are marked as * )